2014 Press Releases
2014 Press Releases
Music to your ears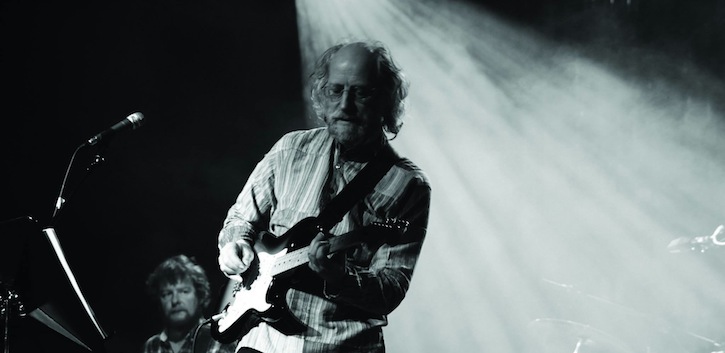 To mark the fifth year of the hugely successful FUAIM performance series, UCC School of Music and Theatre presents a new city-wide festival of music this weekend.
The festival will celebrate the contribution of FUAIM and the UCC School of Music and Theatre to the musical life and cultural vibrancy of the city and region. The festival features a diverse range of world-class artists, many of whom are UCC graduates and the line-up for the weekend includes Scullion, Julie Feeney, The Vanburgh String Quartet, Mícheál Ó Súilleabháin, the UCC Gamelan Ensemble and much more.
Festival highlights include a gala concert on Friday 21st March in the Cork Opera House when Loudest Whisper, Yurodny, Julie Feeney and Scullion all take to the stage for what promises to be a great night out. This concert will also be broadcast live on the John Creedon Show on RTE Radio One.
On Saturday 22nd the UCC Gamelan Ensemble presents its 20th Anniversary Concert. The ensemble will be joined by special guests Duke Special, Colin Dunne, Iarla Ó Lionáird, the West Cork Ukulele Orchestra and Kate Ellis.
Many festival events are free, several are ticketed and early booking is advised for all.
Programme Details
"Hup! 3
Friday 21 March
Hup! 3 celebrates the vitality of Irish traditional music at UCC and UL. Following the success of Hup! and Hup! 2, we are delighted to present some of the best current UL and UCC student traditional musicians and dancers in a joint concert of new compositions and arrangements of old tunes. Music featured includes arrangements by Seán Ó Riada, tunes retrieved from UCC's collection of Henebry and O'Neill wax cylinders, and rarely performed pieces from Fleischmann's Sources of Irish Traditional Music.
1.10 pm
Aula Maxima, Main Campus, UCC
Free Lunchtime Concert

FUAIM Gala
Scullion, Julie Feeney, loudest whisper, Yurodny
Friday 21 March
We welcome several of Ireland's best-loved performers back to Cork for the FUAIM Gala concert. Scullion features the iconic voices of Sonny Condell and Philip King, and the bravura guitar playing of Robbie Overson. Loudest whisper brings its unique blend of folk, rock and blues to the evening, and Yurodny performs its high energy, contemporary interpretations of traditional music from Eastern Europe. The profile of the multi-award winning and critically acclaimed composer and performer (and UCC Music graduate) Julie Feeney continues to grow on the international stage and we are delighted to welcome her back to Cork for this very special event. The evening will be introduced by RTÉ's John Creedon and broadcast live on his RTÉ Radio One show.
8 pm Cork Opera House
Admission €25/€20 Conc.
Tickets Available From Cork Opera House, Emmett Place
www.corkoperahouse.ie
Box Office: 021 4270022

FUAIM Futures: Electronic Music club
Friday 21 March
The FUAIM Futures Festival Club presents a late night session of new and original electronic music, composed and performed by graduates and current students of Music at UCC, including the first performance by CAVE (Cork Audio Visual Ensemble), the School of Music and Theatre's new multimedia music Ensemble.
11 pm Half Moon Theatre

New Music from UCC
Vanbrugh String Quartet with Mícheál Ó Súilleabháin and Niall Vallely
Saturday 22 March
In this concert the Vanbrugh String Quartet presents a programme of music composed by UCC composers, past and present. The quartet is joined by pianist, Mícheál Ó Súilleabháin to perform Must be More Crispy and Ave Maris Stella, and by concertina player Niall Vallely to perform Ó Riada Room. Other works include a movement from Aloys Fleischmann's String Quartet, David Cox's String Quartet, and the premiere performance of the winning composition in the UCC String
Quartet Competition 2013–14.
1.10 pm Triskel Christchurch
Free Lunchtime Concert – Booking Essential
www .triskelartscentre.ie
Box Office: 021 4272022

The Quiet Club
Saturday 22 March
The Quiet Club is Mick O'Shea and Danny McCarthy.
Formed in 2006, the ensemble has met with considerable success and has become recognised as one of Ireland's leading sound art improvisation groups. The Quiet Club continues to push the boundaries of sound making and listening by employing a wide range of sound-making devices, ranging from stones, homemade instruments, electronics, amplified textures, theremins and field recordings.
3 pm Sculpture Gallery,
Crawford Art Gallery, Emmet Place, Cork
Free Afternoon Concert

Telephones and Gongs
Cork Gamelan Ensemble with Duke Special, Iarla Ó lionáird, Colin Dunne, West Cork Ukulele Orchestra, Kate Ellis and Nick Roth
20th Anniversary Concert
Saturday 22 March
The Cork Gamelan Ensemble has collaborated with leading actors, poets, musicians and dancers to present some of the most memorable events in the FUAIM Music at UCC series. Under the direction of Mel Mercier, the Cork Gamelan Ensemble returns to the Cork Opera House stage to celebrate the 20-year anniversary of the Cork Gamelan. The instruments of the UCC Gamelan – a set of 66 bronze gongs and metallophones, drums, flute, spiked fiddle and zither - were made by Java's greatest living gong-smith, Pak Tentrem Sarwanto, in the summer of 1994, and given the name Nyai Sekar Madu Sari (Venerable Flower of Honey Essence). For this special anniversary concert the ensemble is joined by a host of exciting guest perfomers to present a programme of new music and dance.
8 pm Cork Opera House
Admission €25/€20 Conc.
Tickets Available From Cork Opera House, Emmet Place
www.corkoperahouse.ie
Box Office: 021 4270022

FUAIM Futures: pop world
Saturday 22 March
The FUAIM Futures Festival Club presents a late night session of world music, and original and classic pop, including inventive world music fusion from the Claudia Schwab Ensemble, and tightly knit vocal harmonies, sophisticated rhythms and harmonic textures from the ever-popular Collage, under its director Paul O Donnell.
11 pm Half Moon Theatre

UCC Choir with John Spillane
Sunday 23 March
In Spring 2013, John Spillane joined UCC Choir to present one of the most memorable concerts to date in the FUAIM series. FUAIM Festival 2014 is delighted to welcome back John and the choir to sing the festival to a close with a programme that features new choral arrangements of some of John's most popular songs, including The Ballad of Patrick Murphy, All the Ways You Wander and The Mad Woman of Cork. Directed by Dr Eva McMullan and accompanied by Dr Rhoda Dullea, the UCC choir is comprised of staff members from across the university campus and students from the UCC School of Music and Theatre.
1 pm Foyer, Cork Opera House
Free Lunchtime Concert