2014 Press Releases
2014 Press Releases
Science for All without the jargon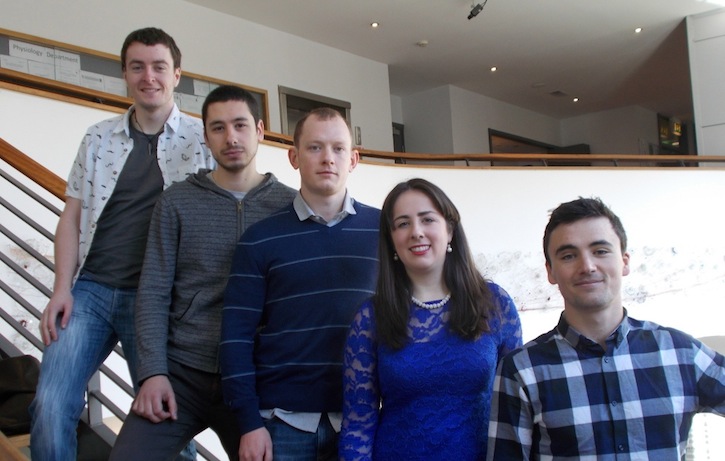 Five UCC postgraduate students will battle it out on Wednesday 9th April in the 10th annual Science for All competition. All are welcome to watch for free from 7pm in Boole 2.
The UCC postgraduate students will be challenged to explain their research to the public during the final. The aim of the competition is to encourage young scientists to communicate their research to the general public in an easily understandable manner, without using jargon.
Hear ten minute talks from:
Maria Donovan – Treating neonatal seizures: finding a "fitting" treatment for babies
Cian Hill – The INFANTMET Study: Why Breast is Best; New Knowledge from Newborns' Nappies
Mark Kennedy – More than Money, Gold & Diamonds: The Mass of a Neutron Star
Matteo Pusceddu – Can Fat be Good for your Brain?
Ruairi Robertson – Protecting Probiotics – Can Seaweed Save our Guts?
The panel of judges for the Final will be chaired by Mr John Dolan, Features Editor, Evening Echo, and will also include Mr Tom McCarthy, Media & Public Relations Officer, UCC and Dr Angela Sheahan, Food Industry Training Unit, UCC and previously President of Speak Easy Toastmasters, Mallow.
The competition, now in its 10th year, is organised jointly by the College of Science, Engineering and Food Science and the Alimentary Pharmabiotic Centre, UCC and forms part of a postgraduate module in Science Communication and Outreach.
Update Thursday 10th April 2014: Congratulations to winner Mark Kennedy and well done to all participants on a brilliant performance!