2014 Press Releases
2014 Press Releases
Renowned theatre director visits UCC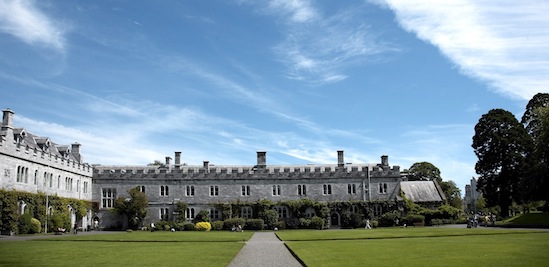 Drama and Theatre Studies students as well as the Cork theatre and arts community rolled out the red carpet recently for a visit from renowned theatre director Jimmy Fay.
Fay has a long association with the Abbey Theatre and was one of the founding members of the Dublin Fringe Festival.
First stop was the Drama Lab at Muskerry Villas, UCC where Jimmy conducted a workshop for drama students on acting and directing for theatre. Later Fay spoke to a full house at the Triskel Development Centre about theatre adaptation and his work on highly acclaimed theatre productions of: Alex Johnston's At Swim Two Birds by Flann O'Brien (Peacock Theatre 1998), Bisi Adigun's and Roddy Doyle's version of The Playboy of the Western World by J. M. Synge (Abbey Theatre 2007 and 2008), George Tabori's adaptation of The Resistible Rise of Arturo Uí by Bertolt Brecht (Abbey Theatre 2008), Roddy Doyle's version of Nikolai Gogol's The Government Inspector (Abbey Theatre 2011) and finally Fay's own adaptation of James Plunkett's The Risen People (Abbey Theatre 2013/2014).
Fay was recently appointed as Artistic Director of the Lyric Theatre, Belfast.