2014 Press Releases
2014 Press Releases
Famelab is coming to Munster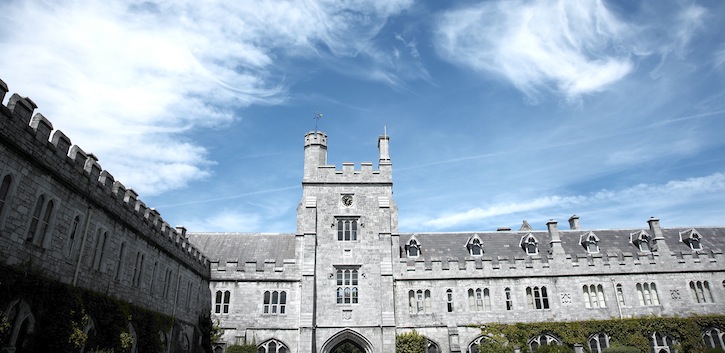 Those passionate about science, technology, engineering or mathematics should read on – Famelab is the world's largest science communication competition and its coming to Munster.
The Munster heat of Famelab is to be held live in UCC on the evening of 24th February (deadline for entry to this heat is 20th February). Participants can alternatively submit their entry to the national competition online by video up to 3rd March 2014. Everyone who loves science and engineering is eligible to enter - students, amateurs, professionals - and details on how to enter are available at: http://www.britishcouncil.ie/famelab
Armed with only their wits and a few props, the top newest voices from the world of science and engineering across the island will need to deliver short 3-minute pieces on bizarre and pertinent science concepts – expect to hear anything from why men have nipples to how 3D glasses work and whether nuclear energy a good or bad thing. Presentations will then be judged according to FameLab's "3 Cs": Content, Clarity and Charisma.
FameLab contestants are coached and mentored by some of the best science communicators in Ireland and across the world. By entering FameLab, participants begin a journey with like-minded people, explore their own potential and, most of all, have a fantastic time. If all that isn't enough a lucky few could win a place on an all expenses paid communication master class, a trip to Cheltenham Science Festival, as well as prizes like an iPad mini.
Helping to organise the event is Fergus McAuliffe, a researcher in environmental science and PhD student in the School of Biological, Earth and Environmental Sciences who won the global competition in 2013. He comments:
"For me FameLab was a great experience. Seeing as there are a number of different rounds you will improve as each round progresses. This is helped by all of the training you receive (free of charge of course) from some of the world's top science communicators. By being involved you communication and public speaking skills will be honed and these will be of use to you in many fields down the line. And most importantly it is great fun – getting to meet many other people from around the world who share the same passion as you for science communication."