2014 Press Releases
2014 Press Releases
Montreal competition the biz for students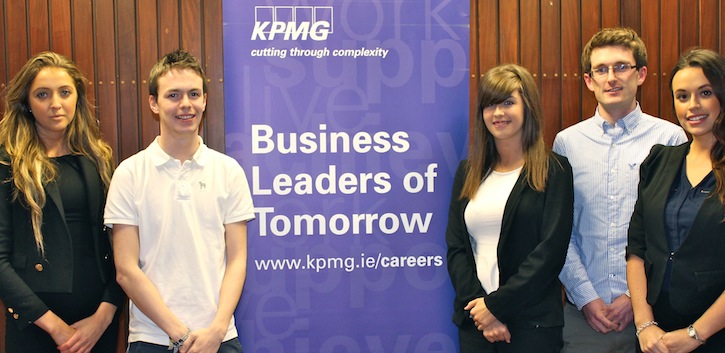 Four BComm students have qualified to represent UCC's College of Business and Law at the John Molson International Case Competition (JMUCC) in Concordia University, Montreal.

Twenty-four business schools in total were chosen to compete from all applying universities, pitching UCC's College of Business and Law against prestigious business schools from North and South America, Australia, Asia and Europe. The competition runs from February 16th – 23rd 2014.
The week-long event allows the students the opportunity to interact with internationally renowned business leaders, other students from around the globe and industry professionals. Young business leaders of the future apply the knowledge and skills learned through university study and work placement in a challenging but fun environment.
The four final year BComm students representing UCC are James Furlong, Jennifer Keating, Emmett Fenton-Leogue and Mary-Jade Hynes. Sponsorship has been provided by KPMG and by the UCC Commerce Society. KPMG have also provided training on presentation skills to the team.
Preparation for the competition is very much a result of collaboration between Faculty of Commerce academics, UCC Careers Service and the sponsors.