2014 Press Releases
2014 Press Releases
New CEO for Insight research centre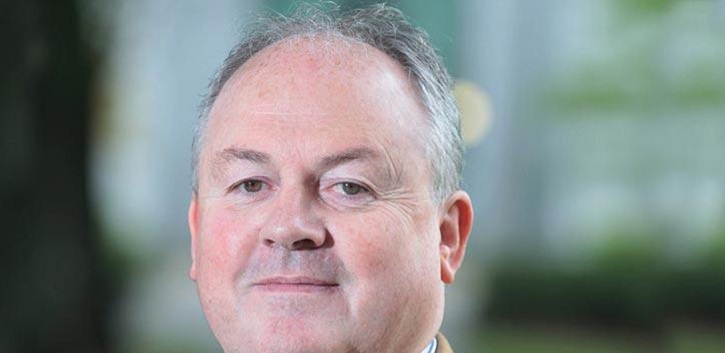 A new CEO, Oliver Daniels, will lead the €75 million SFI Research Centre as it firmly positions UCC and Ireland at the heart of global data analytics research.
The Insight Centre for Data Analytics has appointed Oliver Daniels as CEO starting from this month (October '14). He joins Insight from Avaya, where he has served as R&D Leader of Research & Development for Contact Center Applications at Avaya for the last five years.
Oliver Daniels was responsible for leading the software engineering teams as they developed innovative applications for both cloud and on premise solutions. At Avaya, he has leveraged his 27 years of enterprise software experience with Avaya, and Nortel, to create industry-leading contact centre solutions and drive innovation in customer experience technology.
Prior to Avaya, Oliver Daniels served as R&D Leader for Nortel, and has also served as CEO of Accendo Technologies, an Irish start-up. Oliver has held a wide variety of senior roles in technology and management, serving Nortel, ADC, and Saville Systems, based in Ireland, the UK, and France. Oliver Daniels is credited as a co-inventor in several contact centre patent applications, he holds a B. Comm from NUI Galway.
Insight is a joint initiative between researchers at DCU, NUI Galway, UCC and UCD, and other partner institutions. Established in July 2013, it has brought together a critical mass of more than 200 researchers to develop a new generation of data analytics technologies in a number of key application areas.
Data analytics - the study of 'Big Data' - is a global challenge that involves turning vast quantities of ubiquitous raw data into knowledge that will inform people and improve society, business, and health. The sector is growing by an estimated 30% annually and Insight is playing a key role in developing the research strengths and specialised skills needed for Ireland to remain globally competitive.
Through dynamic partnerships with some 30 industry partners, the multi-location research centre aims to leverage further investment from Europe, help create high value jobs in Ireland, and deliver economic and societal impact.
Speaking about the appointment, John Tracey, Chairman of the Insight Governance Board, said: "We are delighted with the appointment of Oliver Daniels as Insight's new CEO. As the largest publicly funded research project in Ireland, Insight's success critically depends on further deepening the close co-operation between industry and the universities. Oliver's extensive industry and R&D experience, at the highest level, will allow Insight to achieve further success."
John Tracey also thanked Professor Barry Smyth who has held the role of CEO since Insight's inception: "Barry led the university groups that successfully established Insight and has led the centre since it commenced in mid-2013. I want to thank him sincerely for the major contribution he has made to Insight to date and will continue to make in the future."
Professor Mark Ferguson, Director General of Science Foundation Ireland and Chief Scientific Adviser to the Irish Government said: "SFI-funded research centres, like Insight, were established to further Ireland's competitive advantage in specific research areas. As big data continues to grow exponentially, there is a real opportunity for Ireland to compete and win. Under the stewardship of a leader of Oliver's calibre, I have no doubt that Insight will be positioned to capitalise on this growth, deliver cutting-edge research and develop opportunities for industry collaboration and commercialisation. I also want to thank Professor Barry Smyth who led the Insight bid, established the Insight Centre and contributed significantly to its scientific and commercial success to date. I am confident that Barry and his colleagues in Insight will continue to research, innovate and keep Ireland to the fore in the rapidly growing field of big data analytics."
Mr Daniels will be based at Insight NUI Galway.