2014 Press Releases
2014 Press Releases
Art, history and medical worlds collide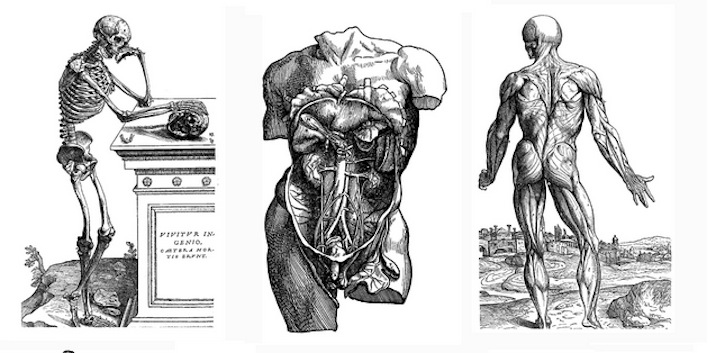 2014 marks the quincentenary of the birth of the great Belgian anatomist Andreas Vesalius. A major symposium and art exhibition in UCC will mark the occasion.
Recognising the importance of his work in advancing anatomical sciences and medicine, the Department of Anatomy and Neuroscience in partnership with the School of History, UCC will hold a free symposium on Tuesday 21 October from 1-5pm in Brookfield Health Sciences Complex, UCC. A free art exhibition will follow, launching at 5.30pm in the Jennings Gallery (1st floor Brookfield) and running until 1 December 2014.
Vesalius' publication of 1543, 'De Humani Corporis Fabrica', represents one of the greatest historical shifts in medicine and the way it was taught. He challenged the accepted medical dogmas, saw the importance of learning through one's own experience and understood how this could improve the acquisition of new knowledge.
This symposium will bring together anatomists, historians and medical educators from Ireland and the UK to discuss the life of Andreas Vesalius and put the creation of his masterpiece in its historical and scientific context. Vesalius created a book that carefully and systematically introduced anatomy of the human body in a way that was truthful to the findings of dissection on a scale that had never been accomplished before, laying the foundation for the modern medical textbooks in use today.
Art exhibition
To accompany this symposium, the Department of Anatomy & Neuroscience in collaboration with the Jennings Gallery is organising an illuminating anatomical art exhibition, '1514-2014 - The Legacy of Andreas Vesalius – The Art of Anatomy in Education'. The exhibition will feature a selection of fabulous images from "De Corpori Humanis Fabrica" and contributions from Vesalius' successors.
"We are particularly looking forward to how the symposium will contextualise how the great painters of the Renaissance used the rapidly developing anatomical knowledge to further their art and how Vesalius' revolution still permeates anatomy and medicine today", said Dr André Toulouse (Department of Anatomy & Neuroscience), who along with Dr Hiram Morgan (School of History) and Professor John F. Cryan (Department of Anatomy & Neuroscience) is organising the event.
Further information and the symposium programme can be found at www.ucc.ie/en/vesalius or by contacting vesalius@ucc.ie.
This symposium qualifies for 4 CPD credits from the Royal College of Physicians in Ireland.
Registration for the symposium is free.