2014 Press Releases
2014 Press Releases
It's a beautiful world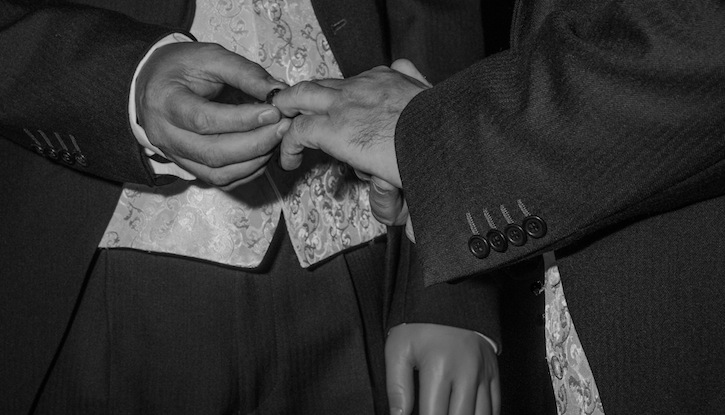 Students and staff of the College of Medicine and Health will stage a free scientific exhibition opening on the 20th February at 6pm in the Jennings Gallery, UCC. All are welcome.
It's a Beautiful World' will feature a range of scientific images from the world of Medicine and Science and includes electron-microscopy images, anatomical drawings, baby brainwaves and neuroscience images. There is also a Natural Sciences section, featuring images from nature and life drawings. The exhibition also includes photographs, paintings, drawings and other media.
The artists are all staff and students from the College of Medicine and Health at UCC including UCC research groups and hospitals (Dentistry, Medicine, Clinical Therapies, Nursing, INFANT Research Group, Department of Anatomy and Neuroscience, Pharmacology, Biochemistry, Physiology and Pharmacy).
"Every day we see beautiful images in our work as scientists and healthcare workers," comments Dr Bridget Maher, Director of the Jennings Gallery. 'It's a Beautiful World' is a celebration of the beauty of science and of the world around us. We welcome everyone to visit the Gallery and see for themselves this amazing collection of scientific images and original artworks."
Dr Colin Bradley, who took the accompanying photo, comments: "The black and white image is entitled 'With this ring'. This was taken at a civil partnership ceremony of two men last year at Markree Castle, Co Sligo. One of the men is disabled in having only one arm so his partner is holding his own hand to enable him to place a ring on his other hand. The presence of only male hands in this quintessential moment of the conventional marriage ceremony is a sign, one hopes, of growing acceptance of the rights of LGBT people in our society."
The exhibition will run until 27th March 2014. For further information, see www.ucc.ie/en/jennings-gallery/