Medicine and art are not as far apart as we might suppose. Both require the ability to translate meaning from observations and to communicate effectively.
Both are intense and personal expressions of human experience. Perhaps, in a way, art as a form of meditation also allows the healer to be healed. The artists in this exhibition are brother and sister, both
born and raised in Cork, both UCC medical alumni who despite busy medical careers alsoderive great joy from the creative process.

Katherine Farrell (nee O'Connell) graduated with M.B.,B.Ch.,B.A.O. from U.C.C in 1972 and emigrated to the USA where she took a Masters in Public Health at Johns Hopkins University and worked for the State of Maryland until retiring in 2008. She has been studying art seriously since then and her work has been exhibited in numerous shows and galleries in Maryland. She prefers oil on both canvas and prepared paper and her landscapes are "plein aire".She lives in Ellicott City, Maryland and has a studio in Baltimore, Maryland.

Derek O'Connell graduated with his M.B.,B.Ch.,B.A.O from UCC in 1979 and practices as a GP in Cork while also developing his artistic talent through various classes and workshops. His preferred medium is pastels, but he has also explored painting in oil, watercolors and acrylic. He has participated in a previous successful exhibition at Jennings Gallery and has been mentioned in "Irish Arts". He works both "pleinaire" and in his home studio in Shanakiel,Cork.

Although they have lived most of their adult lives on opposite sides of the Atlantic, Derek and Katherine have travelled to France to participate in painting courses together, and closer to home took their easels to paint together in the quiet bluebell woods of Courtmacsherry.
Frank van Pelt, AIPF AFIAP

Mono (meaning single, alone) is a photographic exhibition of monochrome images by Frank van Pelt, a Senior Lecturer in the Department of Pharmacology and Therapeutics, UCC.
Frank's interest in photography began as a student, in the 'analogue' era, and during that time he explored various aspects of photography including creative darkroom techniques. Af-ter a lengthy break from photography he returned to 'serious' photography some ten years ago, entering the digital age.
Frank is largely self-taught and his interests include close-ups and still lives at various levels of abstraction, as well as sports and travel photography.
The photos in this exhibition include Frank's successful panel submitted to the Irish Photo-graphic Federation for the Associateship distinction (AIPF) in 2012. The Associateship is the second highest distinction awarded by the IPF and requires the photographer to demonstrate evidence of creative ability, a high standard of technical competence as well as strong personal style.

Frank has also regularly taken part in international exhibitions (a competitive process) and was awarded the Artist of the International Federation of Photographic Art distinction
(AFIAP) in 2015 for achieving more than 60 acceptances in over 15 international salons.

Frank is very grateful to the members of Cork Camera Group for their assistance and support to enable this exhibition.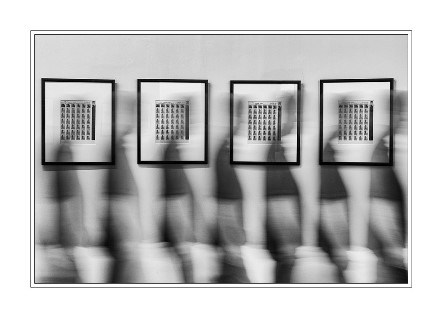 ‌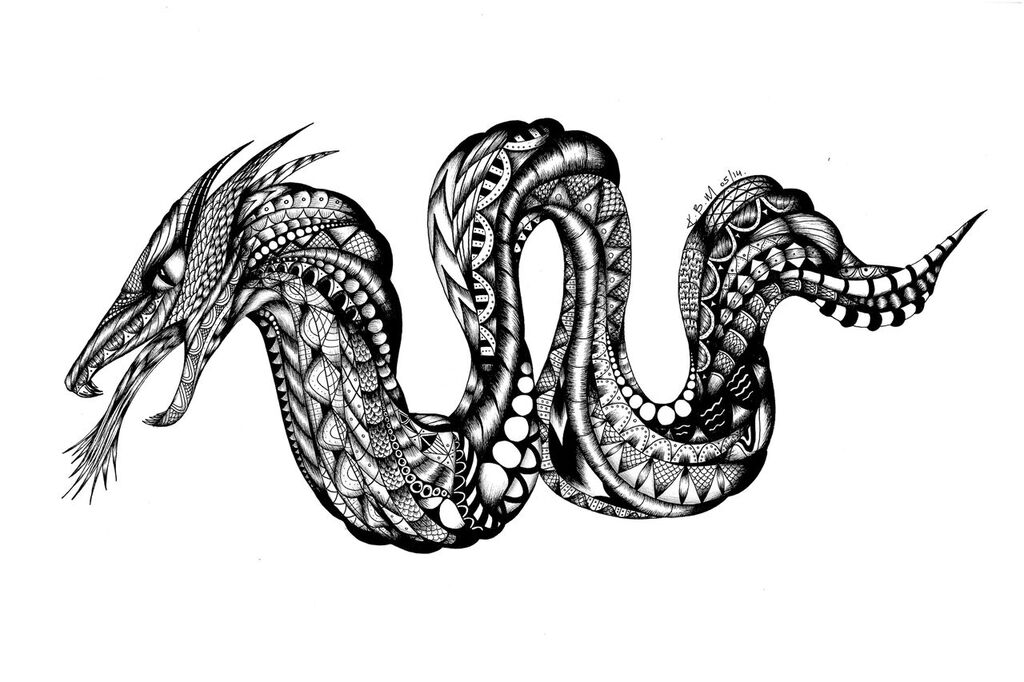 Featuring Kaumal Baig in UCC's Motley magazine
‌
Please click on the following link to view the Arts Council film clip recorded in the Jennings Gallery, October 2015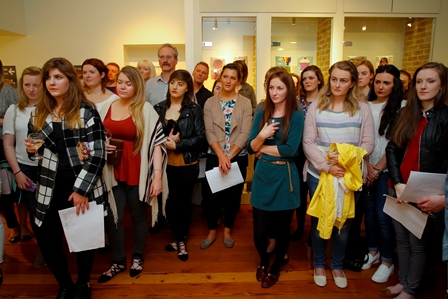 Opening Hours
The first floor gallery is accessible to the general public from:
Monday - Friday, 8am - 10pm
Saturday - Sunday, 8.30am - 5pm
Closed on bank holidays
‌
Ms Áine Murphy and Dr Frank van Pelt, Jennings Gallery
‌