2014 Press Releases
2014 Press Releases
Hat trick for UCC Societies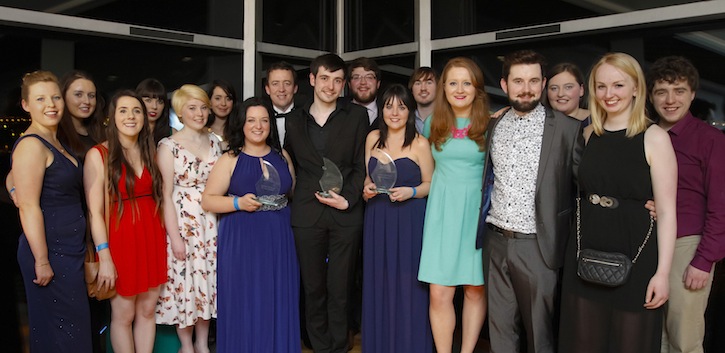 The students of UCC are celebrating today following the welcome news of a hat trick by UCC Societies at the annual Board of Irish College Societies Awards (BICS) last night.
The awards, which took place in Queen's University Belfast with a Gala banquet held in the Titanic Belfast, attracted more than 400 students from colleges across the island of Ireland.
UCC Amnesty Society won 'Most Improved in a Large College', along with UCC Cancer Society for 'Best Publicity/Campaign' and UCC Economics Society, who in a titanic battle won 'Best Society' in its category, 'Academic/Social & Cultural'.
UCC Societies were the top placed college in their category, winning three awards from a possible 11.
President of UCC Societies Guild, Padraig Rice said: "UCC Societies form a rich tapestry of cultural life in the University with 99 societies producing over 1,100 events for students accross a wide range of interests. Last night saw three deserving societies being recognised nationally for their important role in the UCC Community."