2014 Press Releases
2014 Press Releases
Environmental law event to brainstorm solutions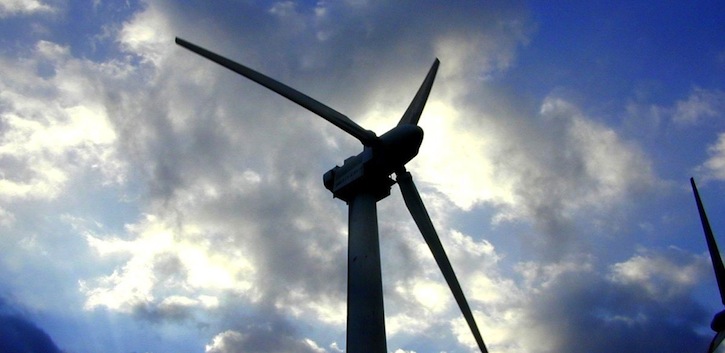 An environmental law conference at UCC this Thursday 3rd April will explore a range of topics, including the environmental implications of shale gas and wind energy amongst many others.
The burden placed on businesses, citizens and regulators in complying with the seemingly exponential growth in environmental and planning rules will also be discussed. Individual presentations will cover the environmental impact of shale gas, nanotechnology, ICT and Environmental Regulation, Integrated Marine Planning, Unmanned Ships, Wind Energy and the establishment of Irish Water.
These are just some of the issues which will examined at the 12th annual 'Law and the Environment' conference on Thursday, 3rd April, organised by the Environmental Law Group at the Faculty of Law, UCC.
The deluge of environmental and planning rules applying to potentially harmful activities and major development projects continues to grow in terms of its complexity, thus increasing the burden on businesses, citizens and regulators in seeking to comply with and enforce these rules and regulations. However, there is also concern that access to justice for ordinary citizens is being restricted in relation to environmental issues.
For one thing, the costs of taking a legal challenge to Governmental plans or decisions on environmental or planning grounds or of seeking compensation for environmental harm have become prohibitive, thus increasing the financial risks for private persons or local environmental pressure groups. States throughout Europe are struggling to identify effective legal responses to the causes of and threats posed by imminent environmental change, with detailed policies only beginning to emerge in respect of several sectors, such as energy and marine resources.
As always, the enforcement of environmental rules presents a number of critical challenges for regulatory agencies and a range of possible approaches are available for strengthening compliance.
Aimed at a wide range of environmental professions, the conference will explore a broad selection of topics in presentations by leading experts in the field of environmental law from Ireland and beyond. This year's programme involves a total of 26 presentations arranged into nine specialist sessions covering such topical issues as Regulators and Utilities; Integrative Approaches in EU Environmental Law; Corporate Law, Corporate Social Responsibility and the Environment; Marine Environmental Law; Developments in Planning Law; Nature Conservation/Biodiversity Law; Regulation and Use of Markets and Technology; and Access to Environmental Justice.
The conference builds on the success of similar events held over the last 12 years, with several hundred lawyers and other professionals expected to attend.
The cost of the conference (including lunch, tea / coffee and conference materials) for a single delegate is €195; Academics €150 / NGOs €95; two delegates €300; newly qualified solicitors / barristers of less than five years standing €150 (Continuing Professional Development 6.5 Hours Group Study CPD). Students are free but must pre-register by sending an email to lawevents@ucc.ie
Full conference details and costs available at: http://www.uccconferencing.ie/product/law-environment-2014-integrated-approaches-environmental-law-regulation-03042014/