2020
2020
UCC microbiome spinout acquired by Danish enzyme maker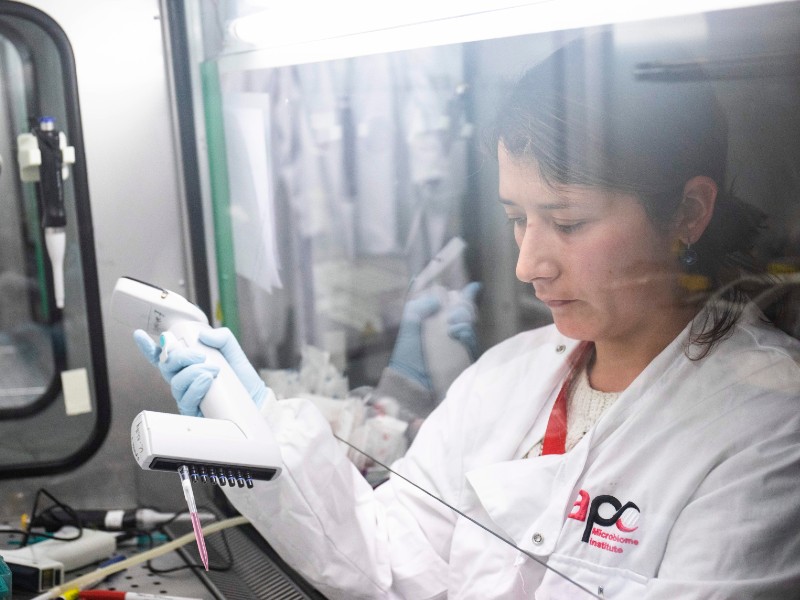 "Two decades of research and support has contributed to the development of products which have improved the quality of life for so many people"
A University College Cork (UCC) spinout company, PrecisionBiotics Group Ltd., has been acquired by the leading Danish bioinnovation company Novozymes.
PrecisionBiotics Group Ltd. discovers, develops and markets probiotics, (live bacteria), which can improve gut health in animals and humans. Its products include Alflorex® and Zenflore® and it employs 33 staff at its sites at Cork Airport Business Park and Teagasc Moorepark Fermoy. Novozymes is the world leader in biological solutions and the world's largest provider of enzyme and microbial technologies, it acquired PrecisionBiotics Group Ltd in an €80 million deal.
PrecisionBiotics Group Ltd. started as Alimentary Health Ltd., spinning out in 2001 to commercialise intellectual property created from research in microbiology, gastrointestinal medicine and surgery. Since then, it has become a long term collaborator with UCC primarily through its APC Microbiome Ireland SFI Research Centre, initially lead by Professor Fergus Shanahan, with funding support from a number of Irish Government Institutions, the European Union and several other sources. This research and knowledge transfer partnership with UCC has supported PrecisionBiotics' successful growth to hold a leading position within probiotics for human gut health.
"Two decades of research and support has contributed to the development of products which have improved the quality of life for so many people" commented Professor Anita Maguire, Vice-President for Research and Innovation at UCC. "Cork is globally recognised as having a world leading academic community engaged in gut health research and this acquisition will allow PrecisionBiotics to further grow its presence in this region."
"PrecisionBiotics Group Ltd, lead by Dr. Barry Kiely, a UCC graduate, was the foundation industry partner in APC Microbiome Ireland, an Science Foundation Ireland (SFI) research centre, that focuses on the microbiome and gut health at the interface between food and health. APC, which is globally recognized for its research leadership in microbiome science, has collaborated very closely with PrecisionBiotics for over two decades. We are delighted to have been part of this success story for Cork and Ireland" said Prof Paul Ross, Director of APC Microbiome Ireland.
UCC is one of Ireland's leading universities for engagement with industry and through UCC Innovation it works to ensure expertise and ideas deliver economic and societal impact.