News
News
From October 22nd to 28th, UCC celebrates "Open Access Week 2018".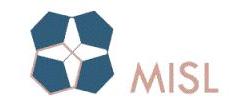 This is a world-wide event which highlights the benefits of archiving your publications and increasing the impact of your work by sharing your research in an open access repository. Cork Open Access Archive (CORA) is UCC's own repository and in the last six months alone, over 256,600 publications have been downloaded. When we look at CS specifically, over 56,000 publications have been downloaded since CORA was initiated, with over 10,000 of those in the last six months alone.
Archiving your publications in CORA is a good way to share your research as widely as possible. The e-thesis of our own Dr. Jason Quinlan is one of the top 10 most downloaded CS publication in CORA.
To access UCC's CORA Repository click here