News
News
Best Paper Prize awarded to Dr. Darijo Raca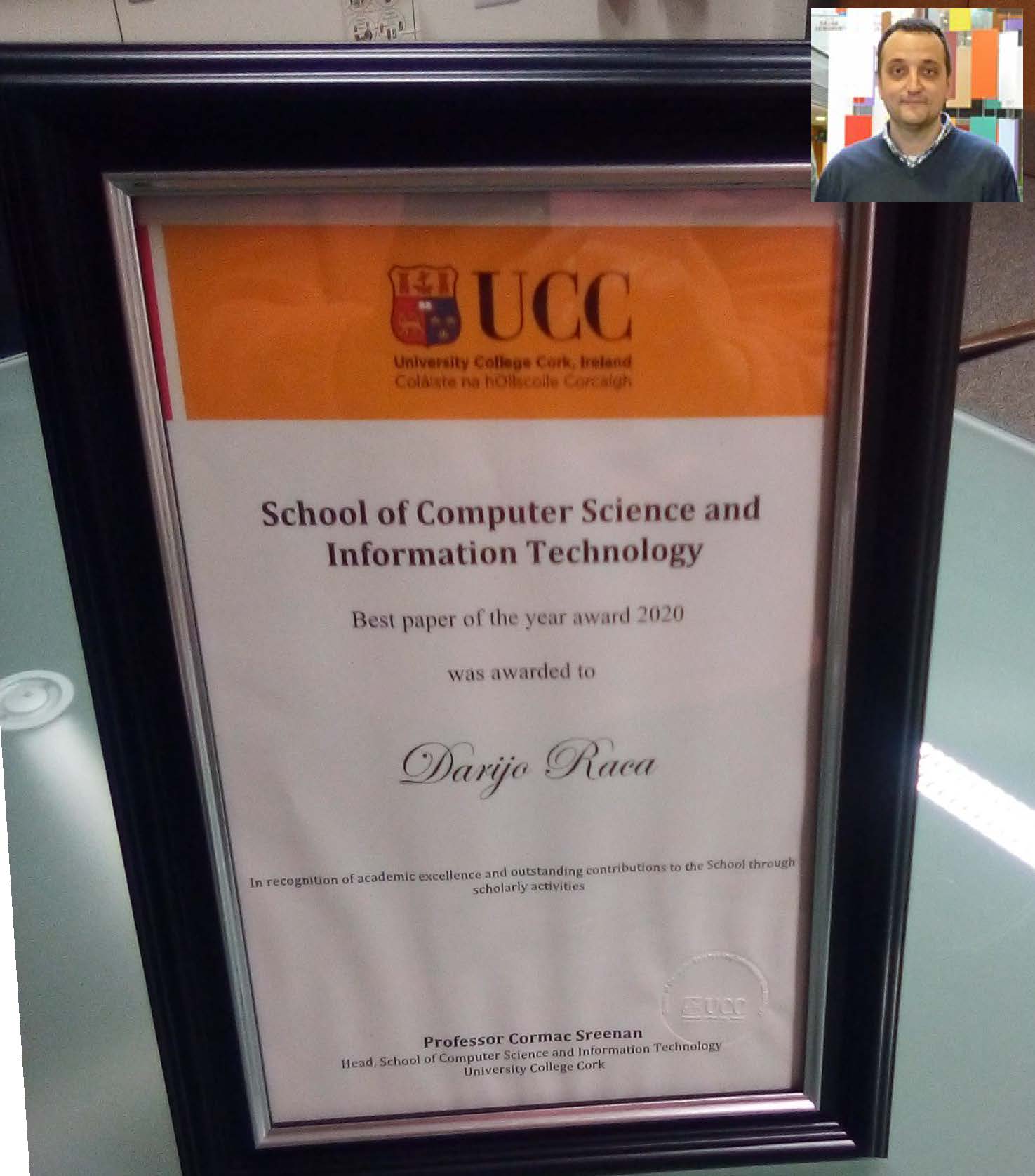 Dr. Darijo Raca, a recent PhD graduate, receives the award of Best Paper of 2020 at a virtual ceremony in the School of Computer Science & Information Technology, UCC on 15th April 2021.
Title of Paper: On Leveraging Machine and Deep Learning for Throughput Prediction in Cellular Networks: Design, Performance, and Challenges.
Supervisors: Professor Cormac Sreenan and Dr Ahmed Zahran
The paper was published in the IEEE Communications Magazine, vol. 58, no. 3, pp. 11-17 in March 2020.
The award was made after a competitive process overseen by a panel of academic experts.
Darijo Raca's research was funded by Science Foundation Ireland.
On behalf of us all in the school, we wish Darijo our congratulations.
Abstract:
The highly dynamic wireless communication environment poses a challenge for many applications (e.g., adaptive multimedia streaming services). Providing accurate TP can significantly improve performance of these applications. The scheduling algorithms in cellular networks consider various PHY metrics, (e.g., CQI) and throughput history when assigning resources for each user. This article explains how AI can be leveraged for accurate TP in cellular networks using PHY and application layer metrics. We present key architectural components and implementation options, illustrating their advantages and limitations. We also highlight key design choices and investigate their impact on prediction accuracy using real data. We believe this is the first study that examines the impact of integrating network-level data and applying a deep learning technique (on PHY and application data) for TP in cellular systems. Using video streaming as a use case, we illustrate how accurate TP improves the end user's QoE. Furthermore, we identify open questions and research challenges in the area of AI-driven TP. Finally, we report on lessons learned and provide conclusions that we believe will be useful to network practitioners seeking to apply AI.