Archive
Archive
2015. December 10th. A Day with Galician Guitarist Samuel Diz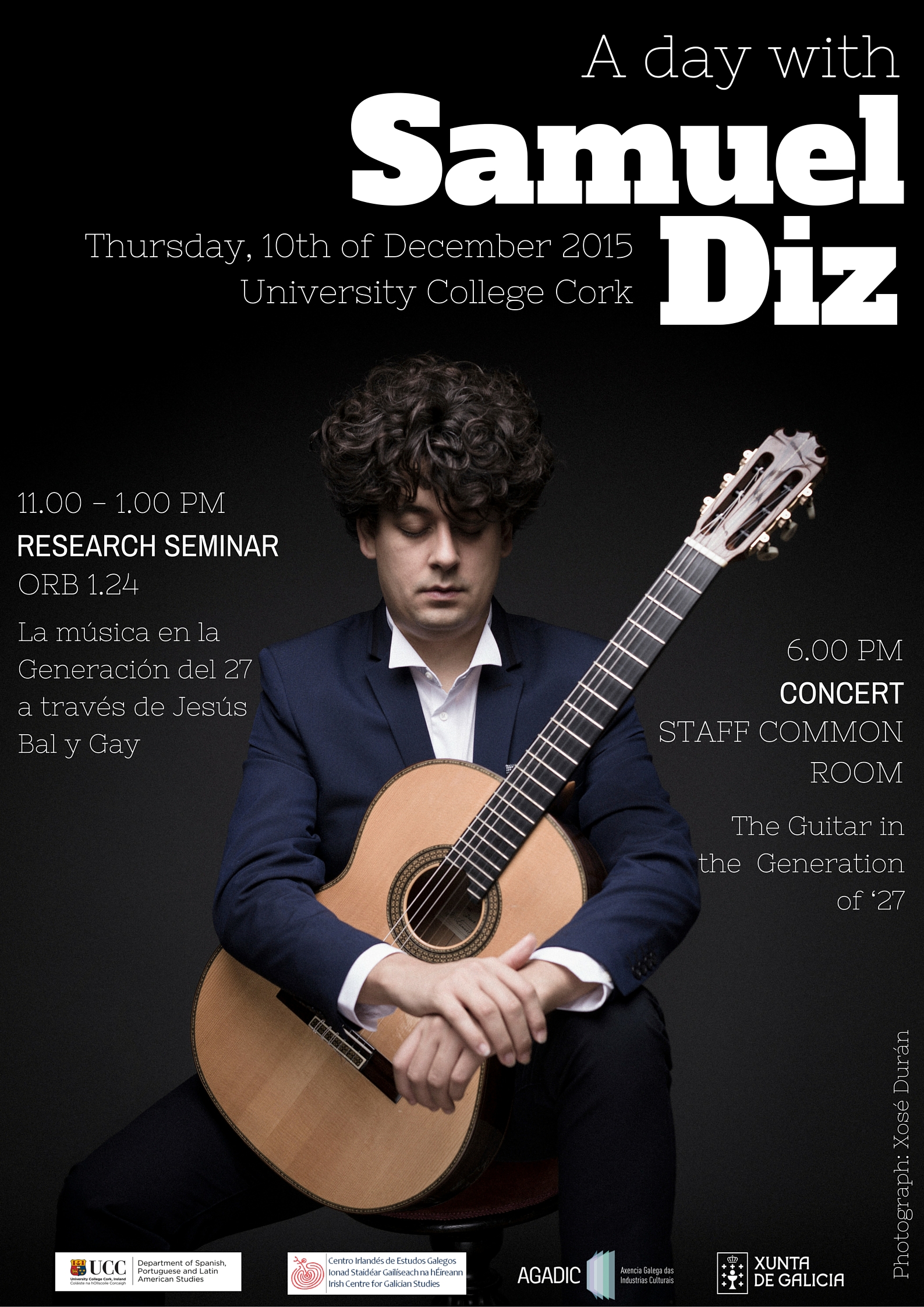 Galician guitarist and researcher Samuel Diz (Tui, 1986) is coming to UCC on Thursday the 10th of December for a day of activities related to Galician classical music.
From 11 to 13h he will be giving a seminar (in Spanish) on the role of music in the Generation of '27 through the compositions of Jesús Bal y Gay, who actively participated in the rejuvenation of the Spanish musical language.
In the evening, at 18h, he will be performing in UCC's Staff Common Room, offering an overview of the role of the guitar in the Generation of '27 through music by Manuel de Falla, Jesú Bal y Gay and Frederic Mompou, among others.

Samuel Diz graduated from the Manuel Castillo School of Music, in Seville, under the supervision of Gaëlle Solal and broadened his artistic training with guitarists Alen Garagic and Daekun Jang, as well as under the supervision of José Luis Rodrigo. He has performed in several countries in the European, American and African continents and received many awards, among which is the Premio de la Crítica El Primer Palau. He holds a postgraduate degree on Music Business Management from Pompeu Fabra University and he has published two books, Guitarra Clásica Galega (Ouvirmos 2012) and Impresiones y paisajes, como el primer libro de lorca (Poliédrica 2015), the latter founded by the INJUVE Awards for Young Creation.