News & Events
News & Events
Cheese Science and Technology Course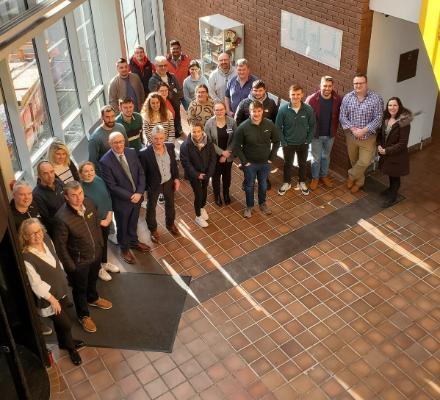 UCC's Annual three-day Cheese Science & Technology training course, attracted a large group of participants to UCC at the beginning of February.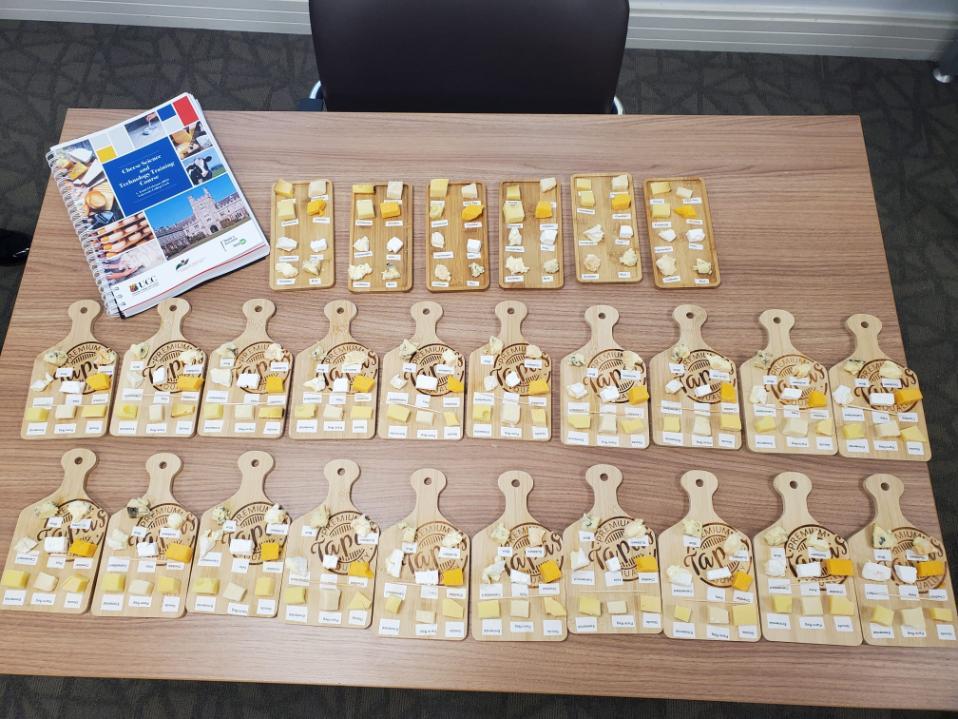 This intensive course provided participants with knowledge of the principles of the science of cheese manufacture and ripening, in addition to covering yield efficiency, processed cheese, cheese as an ingredient, and the acceleration and control of ripening.
The course spanned the range from introductory to advanced topics, and who doesn't enjoy tasting lots of lovely cheese!
Following on from the course students will receive a digital badge which will be used to support their CV and e-portfolio.