News
News
Writer in Residence and Writer Fellow Announced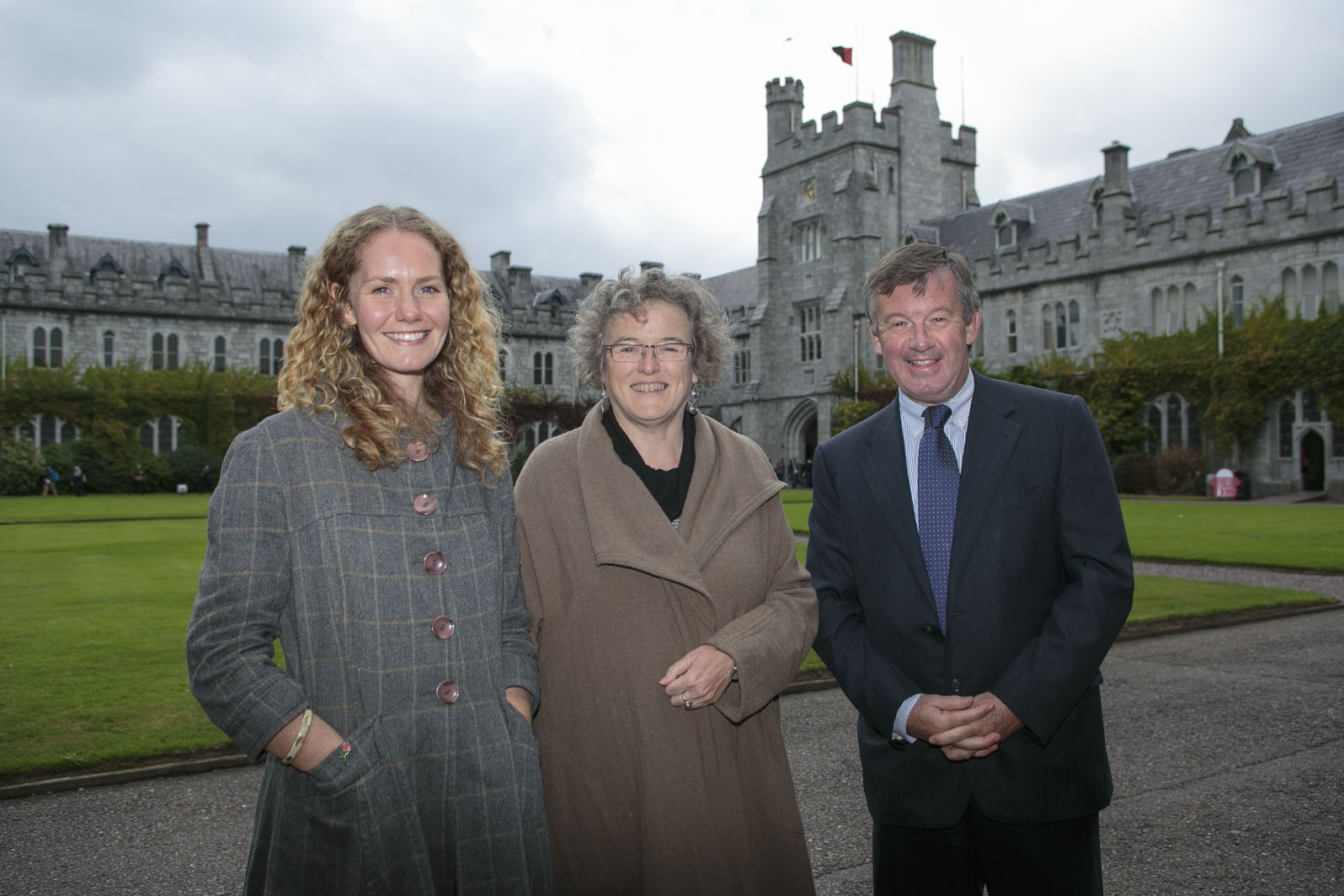 UCC School of English is delighted to announce that two of Ireland's most distinguished women writers will join the academic staff for 2013-14.
The College of Arts, Celtic Studies and Social Science and the Arts Council announce the appointment of Leanne O' Sullivan as Writer in Residence for the academic year 2013-2014. Leanne O'Sullivan comes from the Beara Peninsula in West Cork and was educated at University College Cork. She has won first prize in the Seacat poetry competition, the RTE Rattlebag Poetry Slam and the Davoren Hanna Award for Young Emerging Irish Poet. Her first collection Waiting for my Clothes, published by Bloodaxe 2004, traces a deeply personal journey, from the traumas of eating disorder and low self-esteem to the saving powers of love and positive awareness. Her work has been included in various anthologies, including Best Irish Poetry 2010 (Southword Publishing), Selina Guinness's The New Irish Poets (Bloodaxe Books, 2004) and Billy Collins's Poetry 180: A Turning Back to Poetry (Random House, 2003). Residencies and festival readings have taken her to France, India and China, amongst other locations and she was the recipient of the 2009 Ireland Chair of Poetry bursary. In 2010 she received the Rooney Prize for Irish Literature, which is administered by the Oscar Wilde Centre for Irish Writing based at Trinity School of English. Her second collection of poetry is Cailleach: The Hag of Beara published by Bloodaxe (2009). In 2013 a new collection, The Mining Road, appeared from Bloodaxe. She was given the Lawrence O'Shaughnessy Award for Irish Poetry in 2011, and received a UCC Alumni Award in 2012.
UCC is delighted to announce that novelist Mary Morrissy will join the School of English as Writer Fellow for 2013-14. Mary Morrissy was educated at the Rathmines School of Journalism. She workedas a sub-editor of The Irish Press and taught creative writing for the University of Arkansas, and University of Iowa creative writing summer programmes. She was a Cullman Fellow at the New York Public Library, for her work-in-progress, an imagined autobiography of Bella O'Casey, the sister of Seán O'Casey. In 2008 - 09, she was Jenny McKean Moore "Writer in Washington" at George Washington University, Washington DC. Her novel "Mother of Pearl" was shortlisted for the Whitbread Prize and longlisted for the Orange Prize in 1996. Her novel, The Rising of Bella Casey, is due from O'Brien Press on September 16, 2013: in the words of Colum McCann, this important new novel is "elegant and unadorned at the same time. . . an intimate portrait of a woman and a depiction of Irish history at its most extreme. . . a wonderful book from one of our finest writers".
Both Leanne O'Sullivan and Mary Morrissy will teach courses on UCC's new MA in Creative Writing. Additionally, Leanne O'Sullivan will offer writing workshops for the wider UCC community.
Teaching and research in the School of English encompass language and literature in English from the earliest texts to contemporary critical theory and digital humanities. Particular strengths include: Irish literature; medieval and renaissance studies; drama, theatre practice and performance; romantic literature; American literature, modernism; literary theory; book history; film studies; and creative writing.
The School is launching a new BA in English (CK109) for 2014-15, which include undergraduate seminars in creative writing.