News
News
Tuesday, November 8, at 6pm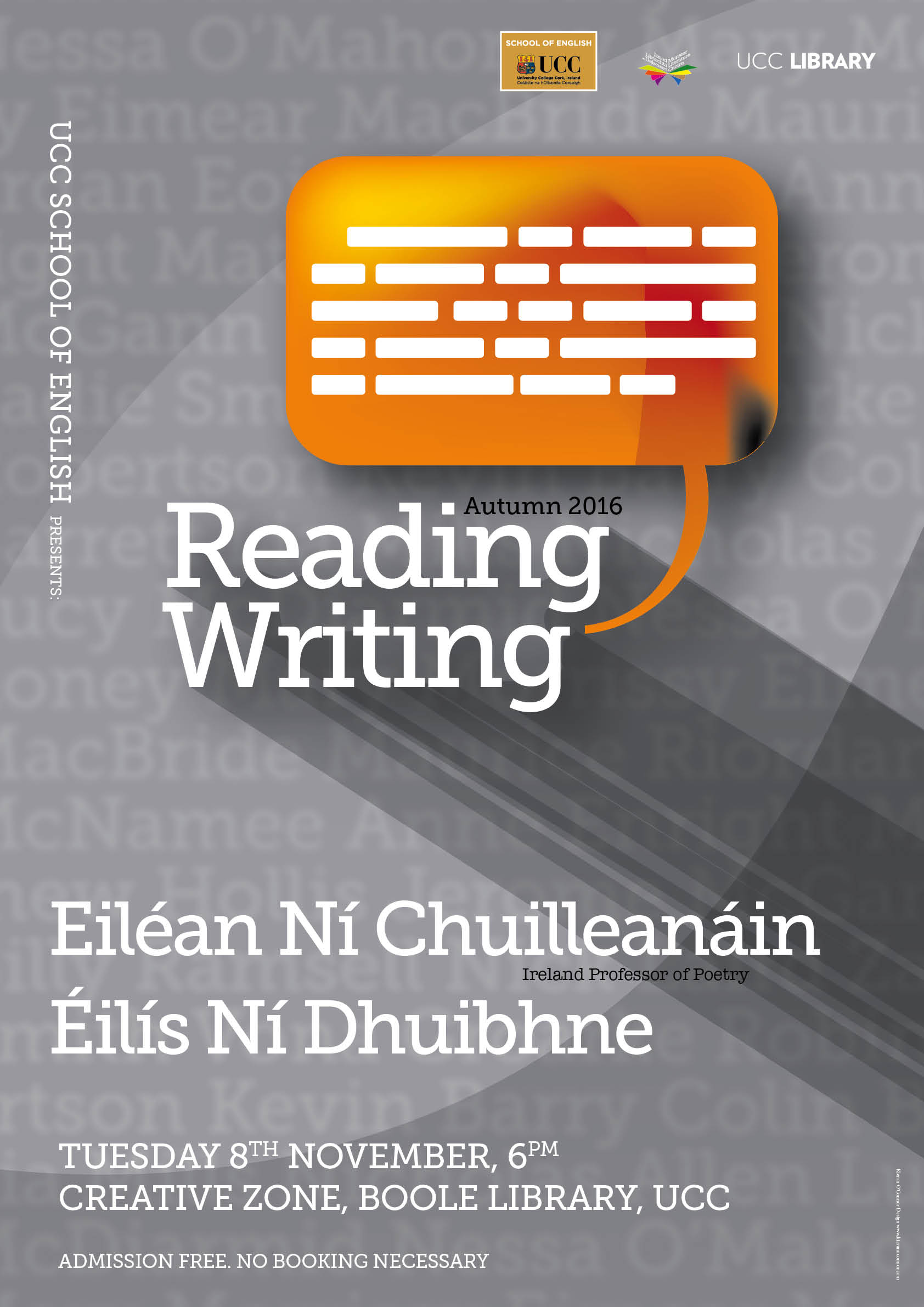 In the first of our 2016/2017 School of English reading series we welcome two major names in Irish literature - the Ireland Professor of Poetry, Eiléan Ní Chuilleanáin, and the 2015 Irish Pen Award-winning writer, Eilís Ní Dhuibhne, who will read together at the Creative Zone, Boole Library, Tuesday, November 8, at 6pm.
Cork-born Eiléan Ní Chuilleanáin is the author of numerous poetry collections, including Acts and Monuments (1966), winner of the Patrick Kavanagh Award, The Sun-Fish (2010) which was awarded the International Griffin Poetry Award, and The Boys of Blue Hill (2015) which was shortlisted for the Forward Prize. She is Emerita Professor of English at TCD, the founding editor of the poetry journal Cyphers since 1975, and in November 2016 begins her tenure as Ireland Professor of Poetry.
Eilís Ní Dhuibhne is a bilingual novelist, short story writer and playwright. She is the author of four novels – including the Orange Prize short-listed The Dancers Dancing - six collection of short stories, six novels in Irish and six children's books. Among her awards are a Bisto Book of the Year for her children's fiction, the Readers' Association of Ireland Award, the Stewart Parker Award, the Irish American Cultural Institute's Butler Award and several Oireachtas awards for her work in Irish. She has worked as an assistant keeper in the National Library and now teaches on the MA in Creative Writing at UCD. She was awarded the Pen Award for Outstanding Contribution to Irish Literature in 2015.