News
News
The Munster Literature Centre's Cork City International Writer Fellowships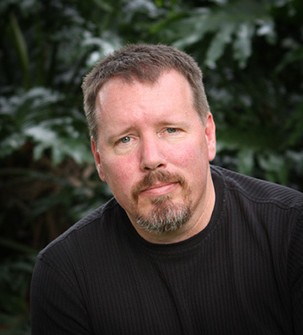 John Montague International Poetry Fellowship Announced
We are delighted to announce the establishment of the John Montague International Poetry Fellowship, an initiative of the Munster Literature Centre, sponsored by the College of Arts, Celtic Studies and Social Sciences and the Boole Library, University College Cork. This new fellowship complements our Frank O'Connor International Short Story Fellowship funded wholly by Cork City Council as part of their Capital of Culture legacy programme.
Brooklyn-based novelist Marie Helene Bertino was selected by open call top be this year's short story fellow. Marie-Helene Bertino's debut novel 2 A.M. At the Cat's Pajamas, was a Barnes & Noble Fall '14 Discover Great New Writers pick and an NPR Best Book of 2014, among others. Her collection of short stories Safe As Houses was the recipient of The Iowa Short Fiction Award (judged by Jim Shepard), named an Outstanding Collection by The Story Prize and long-listed for the Frank O'Connor International Story Prize.
In future years poetry fellows will also be selected by open call. In this inaugural year a straight appointment of US poet Brian Turner has been made.
Brian was an infantry team leader for a year in Iraq with the 3rd Stryker Brigade Combat Team, 2nd Infantry Division. Prior to that, he deployed to Bosnia-Herzegovina with the 10th Mountain Division (1999-2000). His latest book, My Life as a Foreign Country: A Memoir is published by W.W. Norton & Company in the US and Canada, and by Jonathan Cape/Random House in the UK and Ireland. He also has two collections of poetry: Here, Bullet (Alice James Books, 2005; Bloodaxe Books, 2007) and Phantom Noise (Alice James Books, 2010; Bloodaxe Books in October of 2010), the last short-listed for the T.S. Eliot Prize in England. His work has appeared in major periodicals and press publications, on National Public Radio, the BBC, Newshour with Jim Lehrer, Here and Now, and on Weekend America, among others.
Brian will reside in Cork for three months from February 2018, augmenting the city's literary milieu and helping to spread Cork City's international reputation as a city with a vibrant literary life, populated by poets and writers of national and international standing. Brian Turner will contribute a four day masterclass to the Cork International Poetry Festival, he will contribute classes and workshops in the School of English UCC and will mentor two Cork-resident poets.