News
News
Seamus Heaney Memorial Event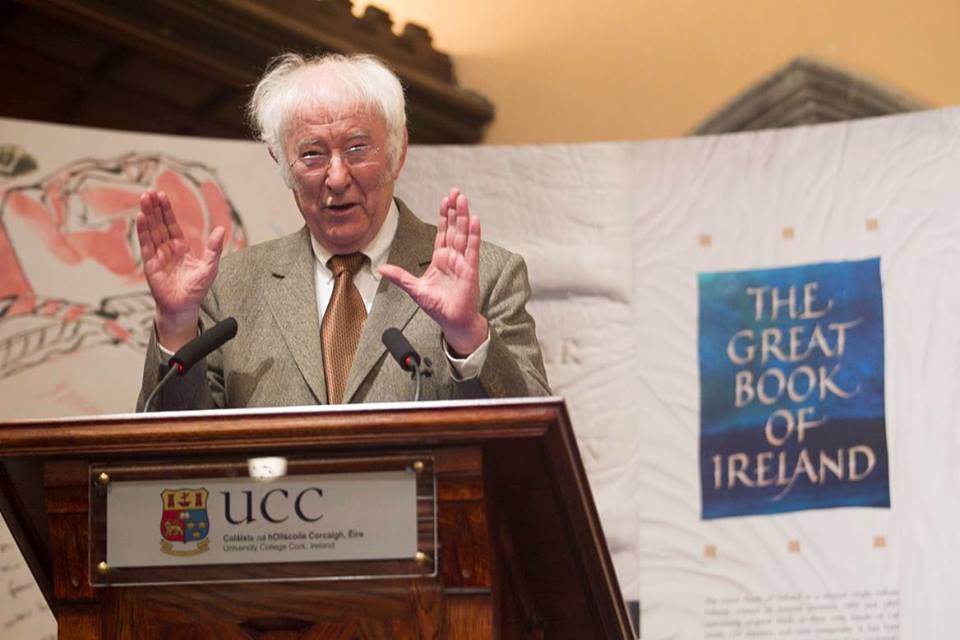 The School of English, UCC and the UCC English Literature Society invite you to remember Seamus Heaney in the company of distinguished poets and artists.
Participants include: Maud Cotter, Pat Cotter, Theo Dorgan, Tom McCarthy, Paula Meehan, Gerry Murphy, Mary Noonan and Matthew Sweeney.
UCC's Writer-in-Residence Leanne O'Sullivan will read and UCC's Traditional Artist-in-Residence Iarla Ó Lionáird will perform.
Monday 30th September
8 - 10pm
Aula Maxima
All are welcome to attend.