News
News
School of English Students Shortlisted for Prestigious Undergraduate Awards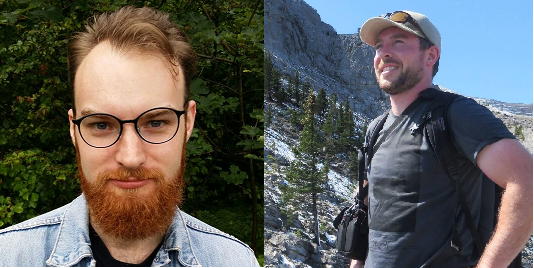 Cian O'Connor and John Elliott shortlisted in the category 'Literature 1710 – Present' by a panel of international academics
The Undergraduate Awards is a prestigious and international academic awards programme. Students are chosen for their innovative approach to their subject area – creating world-class research to tackle some of the world's toughest challenges.
This year, the Undergraduate Awards received 5,117 submissions from students in 255 universities across 39 countries.
Two students from the School of English
have been shortlisted for the prize in the category '
Literature 1710 – Present'
, as assessed by a panel of academics from universities around the world:
Cian O'Connor
, for his essay
"Some Aspects of the Grotesque in the Short Fiction of Flannery O'Connor".
John Elliott
, for his analysis on "Sterling Brown's poetic adaptations of African-American musical and vernacular culture."
Cian is

a BA in English with a minor in computer science who is now entering his final year at UCC.
John returned to education as a mature student, unsure of whether he had what it takes to get through his degree course. He had this to say about his experience at UCC:
"It was the remarkably generous, helpful and approachable people, particularly in the English, Sociology, Hispanic Studies, and Folklore and Ethnology Departments, the Mature Students Office, and the DSS that opened my eyes to the ability that lay dormant within, and got me through all those delightful trials and tribulations of college life. I would recommend a return to education at UCC to anyone who has come to crossroads in life and is unsure of which road to take.

I will be eternally grateful to the entire English Department, along with everyone else in UCC, both staff and students, for the support, guidance and friendship that helped me along every step of this three year journey."
As Highly Commended Entrants in The Undergraduate Awards, they have been identified as outstanding academics at the international level, and The School of English wants to congratulate them on this significant achievement.