News
News
Research Seminar 11 February 2015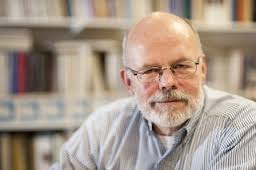 Michael Schmidt, 'Publishing Irish Writing'
Michael Schmidt is Managing and Editorial Director of Carcanet Press, and the general editor of PN Review. A Fellow of the Royal Society of Literature, Michael Schmidt was awarded an OBE in 2006 for services to poetry. He is the author of many books—of poetry, fiction, non-fiction, and literary criticism—including Lives of the Poets (1998) and The Novel: A Biography (2014). At the School of English Research Seminar, Michael will introduce a discussion on the topic of publishing Irish writing. The event is therefore of particular interest to published and aspiring writers.
Wednesday 11 February, 3-4pm, 2.12 O'Rahilly Building UCC
This event is free, and open to all.