News
News
New Book From School of English Graduate Dan O'Brien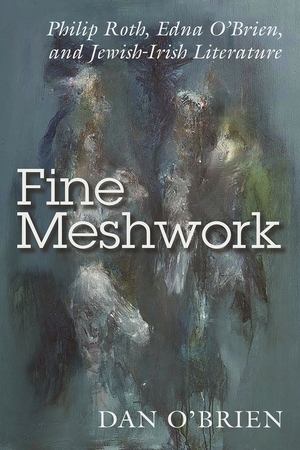 School of English graduate Dan O'Brien has published a new book with Syracuse University Press.
In Fine Meshwork: Philip Roth, Edna O'Brien, and Jewish-Irish Literature, Dan O'Brien investigates the shared concerns of these two authors, now regarded as literary icons in their home countries. He traces their fifty-year literary friendship and the striking parallels in their books and reception, bringing together what, at first glance, seem to be quite disparate milieus: the largely feminist and Irish scholarship on O'Brien with Jewish and American perspectives on Roth. In doing so, and in considering them in a transnational context, he argues that the intertwined nature of their writing symbolizes the far-ranging symbiosis between Irish literature and its American—particularly Jewish American—counterpart.
Dan O'Brien is currently an Irish Research Council postdoctoral fellow at University College Dublin. He is a coeditor of Irish Questions and Jewish Questions: Crossovers in Culture. Dan graduated with a PhD from University College Cork, where his IRC funded research was supervised by Prof Lee Jenkins and Dr Maureen O'Connor.