News
News
Join us for the second event of UCC's School of English reading series which will feature three of Ireland's most experimental writers.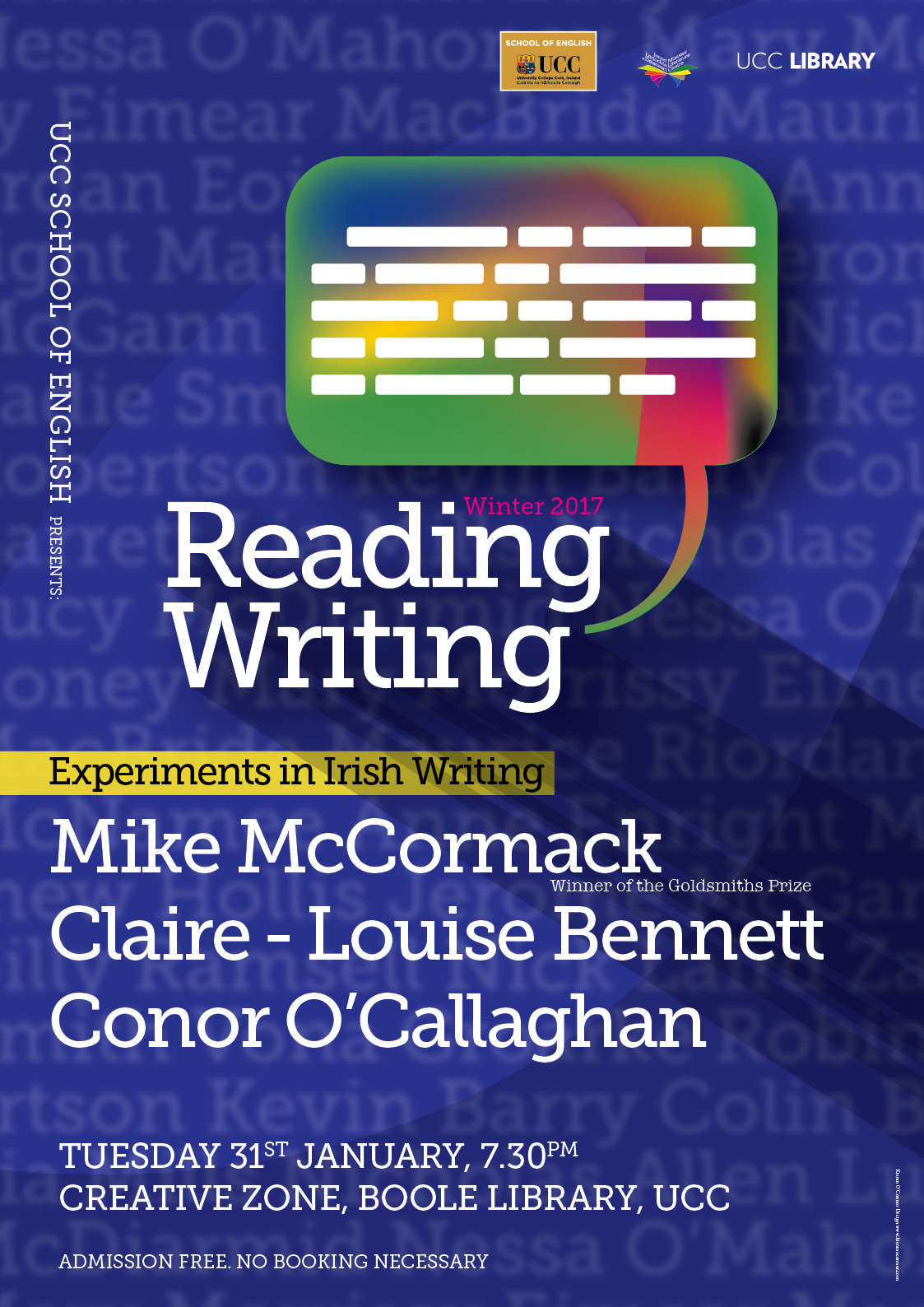 Mike McCormack, whose novel Solar Bones won the 2016 Goldsmiths Prize, Claire-Louise Bennett, author of the acclaimed Pond, and poet Conor O'Callaghan, whose debut novel, Nothing on Earth, was nominated by Irish Times literary critic Eileen Battersby as a book of the year, will read together at UCC next week.
The reading takes place at the Creative Zone, Boole Library, on Tuesday, January 31 at 7.30pm. Admission is free and all are welcome.