Translation Studies
Course Fact File

| | |
| --- | --- |
| Code | MATS |
| Duration | 1 Year Full-time; 2 Years Part-time |
| Teaching Mode | Full-time, Part-Time |
| Qualifications | MA |
| NFQ Level | Level 9 |
| Closing Date | Rolling deadline. Open until all places have been filled. Early application is advised. |
| Non-EU Closing Date | Open until all places have been filled or no later than 30 June. Early application is advised. |
| Start Date | 9 September 2024 |
Course Outline
The MA in Translation Studies provides expert training in the knowledge and skills required to become a professional translator and mediate effectively between languages and cultures.
Our programme is part of the European Masters in Translation (EMT) Network established by the Directorate-General for Translation (DGT) at the European Commission. This is a quality label awarded to higher education programmes that meet agreed professional standards and market demands, which ensures that students are equipped with both transferrable and specialist skills to enable and enhance communication in multiple contexts.
Drawing on wide-ranging expertise in the School of Languages, Literatures and Cultures (SLLC), in collaboration with the Department of Modern Irish, the course allows you to focus on translation between English and one or more of the following languages:
Language Options

Chinese

French

German

Irish

Italian

Japanese

Korean

Portuguese

Spanish
The core component of the course offers an introduction to contemporary translation theory and practice, with seminars and hands-on workshops focused on developing general and language-specific translation and intercultural communication skills. Working individually and in groups, and supported by expert tutors, students will receive training in the key methods, strategies, processes, and tools involved in the provision of professional language services. Through a broad range of elective modules, students have the opportunity to gain specialist knowledge in diverse areas of practice and research, which they can further develop through a dedicated research piece at the end of the programme.
Course Content
The MA in Translation Studies is a full-time or part-time programme running for 12 months or 24 months from the date of first registration for the programme. Students complete 90 credits as follows:
Part I
Students take modules to the value of 30 credits from the following Groups, with a minimum of 10 credits from Group A. Note only the language(s) approved at the application stage may be selected.
Group A: Advanced Translation Skills
Group B: Specialised Translation Practices
Part II (30 credits)
LL6031 Extended Translation Project (30 credits) or
LL6032 Dissertation in Translation Studies (30 credits)
You are encouraged to consider alternative elective modules as your first choice cannot always be guaranteed to run depending on minimum numbers and staffing.
Course Practicalities
The taught element (or Part I) of this programme takes place on the main UCC campus from September to April. Depending on your chosen language combination, you can expect around 12-15 contact hours per week during term time. Guided self-study and small-group practice will be an important part of the practical translation training.
As well as the taught elements of the course, you are expected to complete a 12,000 to 15,000-word dissertation. The research dissertation element of the course (Part II) is supported by one-to-one tutorials.
Part-time
The part-time option is taught during weekday working hours over 2 years.
Language and Translation Software
As part of the course, students will be introduced to a range of industry-leading language and translation software, including Trados Studio, Phrase, Wordfast, memoQ, Protemos, EZTitles, and ZOOsubs. We would like to thank our technology partners for granting us free access to their platforms through their academic programmes.
Why Choose This Course
We deliver state-of-the-art training in all of the areas necessary to become a professional translator.
As a student in the MA in Translation Studies, you will…
Develop professional oral and written communication skills in English and one or two additional languages.
Receive specialist training with expert tutors on different approaches to translation, interpreting, adaptation, and localisation.
Learn to use translation technologies, including computer-assisted translation tools, machine translation systems, and workflow management software.
Acquire the required research skills to evaluate and interpret different translation problems, contexts, and landscapes.
Build a professional profile, create a development plan, and learn what is involved in the provision of language services in a professional context.
Participate in talks, seminars, and workshops with national and international scholars and practitioners to gain an understanding of the language industry and related activities.
European Masters in Translation (EMT) Network
Our membership of the prestigious European Masters in Translation (EMT) Network, established by the Directorate-General for Translation at the European Commission, ensures that you will receive high-quality training and will be able to connect with a vibrant translation community. Check out the EMT Network blog here.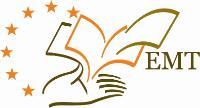 International Network of Simulated Translation Bureaus (INSTB)
As members of the INSTB, your training will include participation in a simulated translation bureau (STB), a mock translation agency staffed and run by students working in authentic tasks under semi-realistic circumstances.
The work of an STB includes some of the core aspects of the European Standard for translation services (EN 15038) and the international standard for translation services (ISO 17100), which will allow you to develop professional competencies in an integrated manner, to gain practical experience of the core roles and activities involved in the provision of language services, and to increase your employability and job opportunities.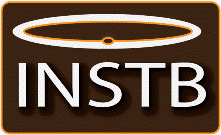 Skills and Careers Information
Thanks to our programme's focus on fostering high-level professional communication skills, graduates of the MA in Translation Studies find employment in Ireland and abroad in a broad range of fields:
Within the language industry, working as freelancers or in-house for language service providers in a number of roles: translators, interpreters, post-editors, project managers, language specialists, localisation testers, terminologists, subtitlers, videogame localisers, etc.
In supranational organisations (e.g. EU institutions)
With global companies (e.g. Amazon, Apple, Facebook, etc.)
In a wide range of related areas such as content creation, technical writing, marketing and sales, publishing, journalism, etc.
Internships
Many of our students start their career with an internship soon after graduation. As part of the programme, we regularly welcome private employers and institutional representatives to present their internship programmes and career opportunities.
The EU institutions offer some of the most popular translation traineeships, including the Blue Book Traineeship Programme with the European Commission, the Schuman Traineeships with the European Parliament, or translation and communication traineeships with the European Court of Auditors.
Requirements
Applicants should normally have a Second Class Honours Grade I in a primary honours degree (NFQ Level 8) in languages or a language-related area of study, with at least a Second Class Honours Grade I in the chosen language(s). Students with native proficiency in a language for which they are applying should normally have an Honours primary degree with at least a Second Class Honours Grade I in a relevant discipline (Applied Languages, Linguistics, Philology or another discipline in which they wish to specialise as a translator).
Applicants with a Second Class Honours Grade II in a primary honours degree (NFQ Level 8) will be considered, subject to adequate proof of language proficiency as assessed by the programme coordinators. They may also be required to present themselves for an interview or language assessment test.
Specific language requirements for Asian Studies are as follows:
Chinese language candidates should hold an HSK (Chinese Proficiency Test) Level 5 certificate (or certified equivalent).
Japanese language candidates should have a Japanese level equivalent to the Japanese Language Proficiency Test N2.
Korean language candidates should have a Korean level equivalent to the TOPIK II (Test of Proficiency in Korean), level 5-6.
Applicants must indicate their chosen language(s) at the application stage. Please note that translation work will always take place in combination with English.
Applicants who do not meet the normal academic requirements may also be considered under Recognition of Prior Learning (RPL) following a review of their individual qualifications and experience by the course committee. Admission of such applicants will be subject to the approval of the College of Arts, Celtic Studies and Social Sciences.
Fees and Costs
How To Apply
Additional Requirements (All Applicants)
Please note you will be required to provide additional information as part of the online application process for this programme. This will include the following:
You may enter the details of professional or voluntary positions held. We strongly encourage you to complete this section with all relevant work experiences that will support your application.
In addition to your previously declared qualifications, please outline any additional academic courses, self-learning and professional training relevant to this programme.
Please describe your motivation and readiness for this programme.
Please indicate your level of language expertise in the language(s) offered by this programme and include details of any relevant qualifications, skills and experiences to date.
Candidates may choose one or two languages for the MA in Translation Studies. Please indicate your chosen language or languages from the following: Chinese, French, German, Irish, Italian, Japanese, Korean, Portuguese, and Spanish.
The closing date for non-EU applications is Open until all places have been filled or no later than 30 June. Early application is advised.
Apply Now
For queries regarding course content or timetables please contact