Webinars, Opinion and Analysis
Webinars, Opinion and Analysis
Untold Stories of COVID19 - Only the Young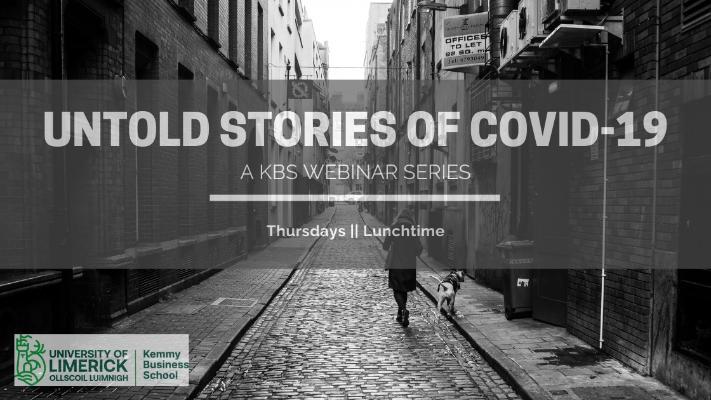 On 12th March 2020, Taoiseach Leo Varadkar – speaking from Washington, D.C. – announced the closure of all schools in Ireland in a bid to slow the spread of COVID-19. Throughout the months that followed, children and young people across the country were supported by parents and guardians in their home learning, while also drawing on a number of resources specifically introduced to help them. This is the untold story of how Children's Books Ireland, RTÉ and The Glucksman were committed to continuing access to education, reading, art and culture throughout the pandemic.
Speakers:
Elaina Ryan, CEO, Children's Books Ireland and UL Alum
Suzanne Kelly, Group Head of Children's & Young People's Programming, RTÉ
Fiona Kearney, Founding Director, The Glucksman, University College Cork
Join us on Thursday 15th April 2021 from 12:45 – 14:00 on MS Teams Live. Register for the event here and joining instructions will be issued to your email address prior to the event.
This is week 4 of University of Limerick's Kemmy Business School Webinar Series.
This event will be facilitated by Prof Stephen Kinsella, Department of Economics, Kemmy Business School. Queries can be directed to elaine.mullane@ul.ie.