Webinars, Opinion and Analysis
Webinars, Opinion and Analysis
How can higher education 'build forward better'? - Part III Teaching & Learning in a post-Covid world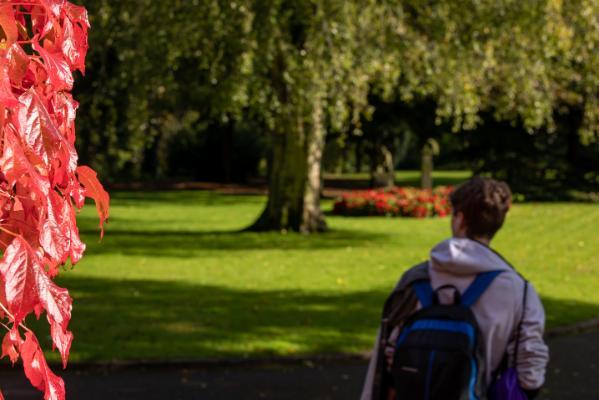 Future Earth Ireland (FEI) in collaboration with various Irish Higher Education Institutions is organising a series of webinars addressing the question "How can higher education 'build forward better'?" in the post Covid-19 context. The third and final webinar in the series will take place on Wednesday 28 April at 3:00pm and will focus on how higher education can 'build forward better' in teaching and learning in a post-Covid world.
Please click here to register on Eventbrite.
This series of three webinars focuses on the core HEI activities of (i) research and innovation, (ii) engaging with society, and (iii) teaching and learning. The webinar series is aimed at academics, policymakers, students, and the wider stakeholder community.
Our forthcoming third webinar on teaching and learning is co-hosted by the Environmental Research Institute at University College Cork and will feature contributions from:
Prof. Sarah Culloty, Environmental Research Institute, University College Cork
Michelle O'Dowd, National University of Ireland Galway
Prof. Keri Facer, University of Bristol
Aoife Cannon, Sustainable Energy Authority of Ireland
Julian Nagi, Maynooth University Students' Union
Chair: Dr. Marguerite Nyhan, University College Cork and a member of the Future Earth Ireland committee
The session will focus on questions such as:
What approaches to integrating sustainability education into HEIs' curricula have been tried by Irish HEIs? What has been learned so far?
How can transdisciplinarity best be built into sustainability education?
What have we learned about remote teaching and learning practices during the pandemic, and what are the consequences for sustainability transitions?
What impacts has remote learning had on access and inclusion in education? How can challenges in this regard be overcome?
About the webinar series
The pandemic has posed unprecedented challenges across our societies and economies, upending conventional wisdom in myriad ways. But the challenge of transitioning to a sustainable future remains an urgent priority at national, European and global level. The need to "build back better" or, perhaps more appropriately, "build forward better", has become a slogan of those seeking to integrate sustainability priorities into Covid-19 recovery plans.

Higher education has a crucial role to play in the transition to a sustainable future. Higher education campuses and staff can lead by example, pilot and showcase best practice in sustainability initiatives, support policymaking and industry with evidence-based solutions and engage generations of learners towards more sustainable ways of living.
About Future Earth Ireland
Future Earth Ireland is the Irish national committee of Future Earth, a global network of scientists, researchers, and innovators collaborating for a more sustainable planet. The Future Earth Ireland national committee is convened by the Royal Irish Academy.