News
News
St Patrick's Day 2023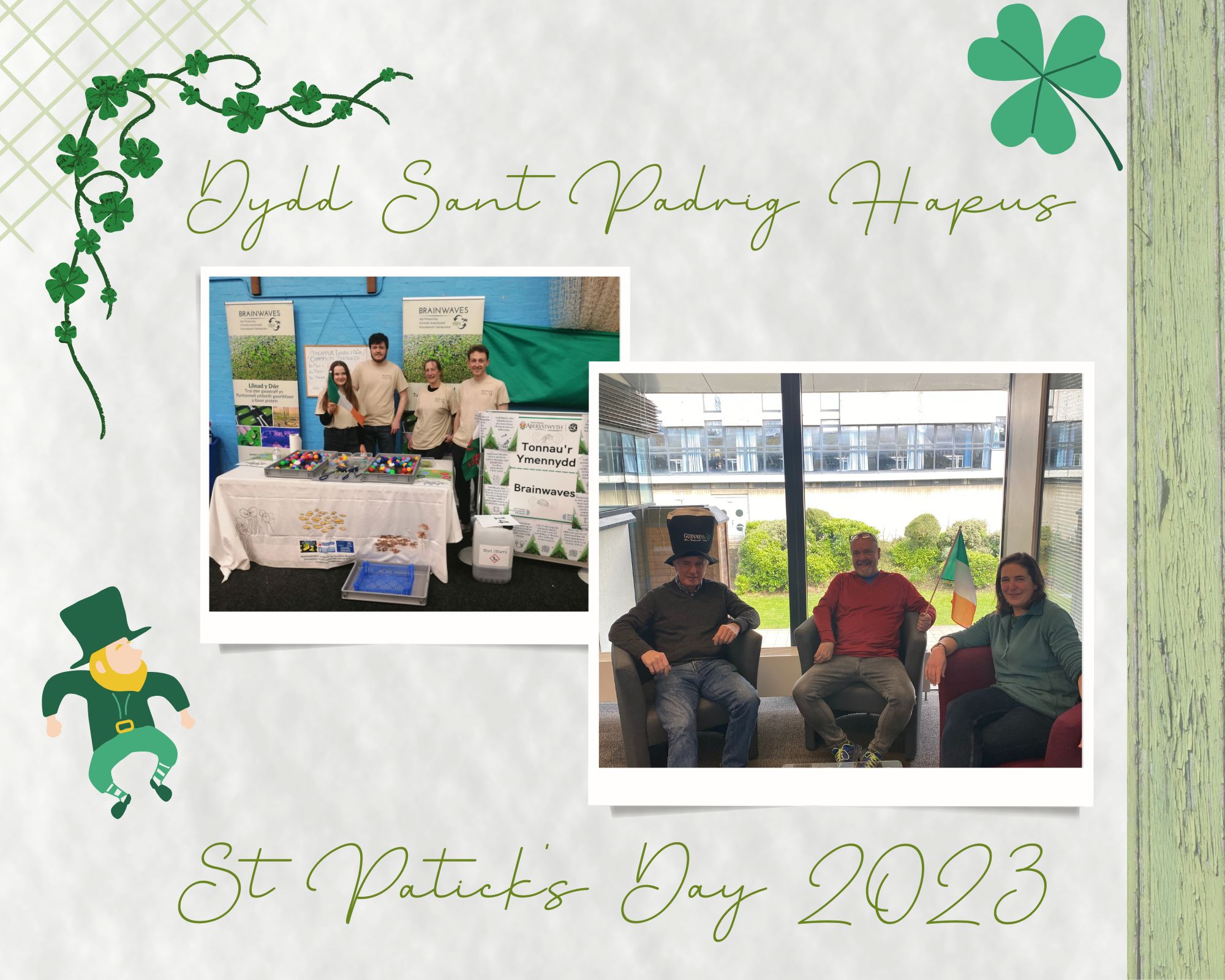 The Welsh Brainwaves team gathered together in Aberystwyth University to celebrate St Patrick's Day 2023.
Legend has it that, Patrick, or Padrig in Welsh, was born into a wealthy Romano-British family around the year 386 AD. Exactly where is unknown – some say Scotland, others say Wales.
He was taken to Ireland after being kidnapped at the age of 16 by Irish raiders. Enslaved, Patrick tended sheep on Sliabh Mis (or Slemish Mountain), in Co Antrim, for several years before escaping to Britain.
He subsequently trained for the priesthood in France – he came to be known as Pádraig in Ireland and was also sometimes referred to by his family name, Mac Calprainn (or Son of Calpurnius).
Around 431 AD, Pádraig returned to Ireland as a missionary; he would go on to play a significant role in converting Ireland to Christianity.