News
News
Duckweed: From Slurry to Green Protein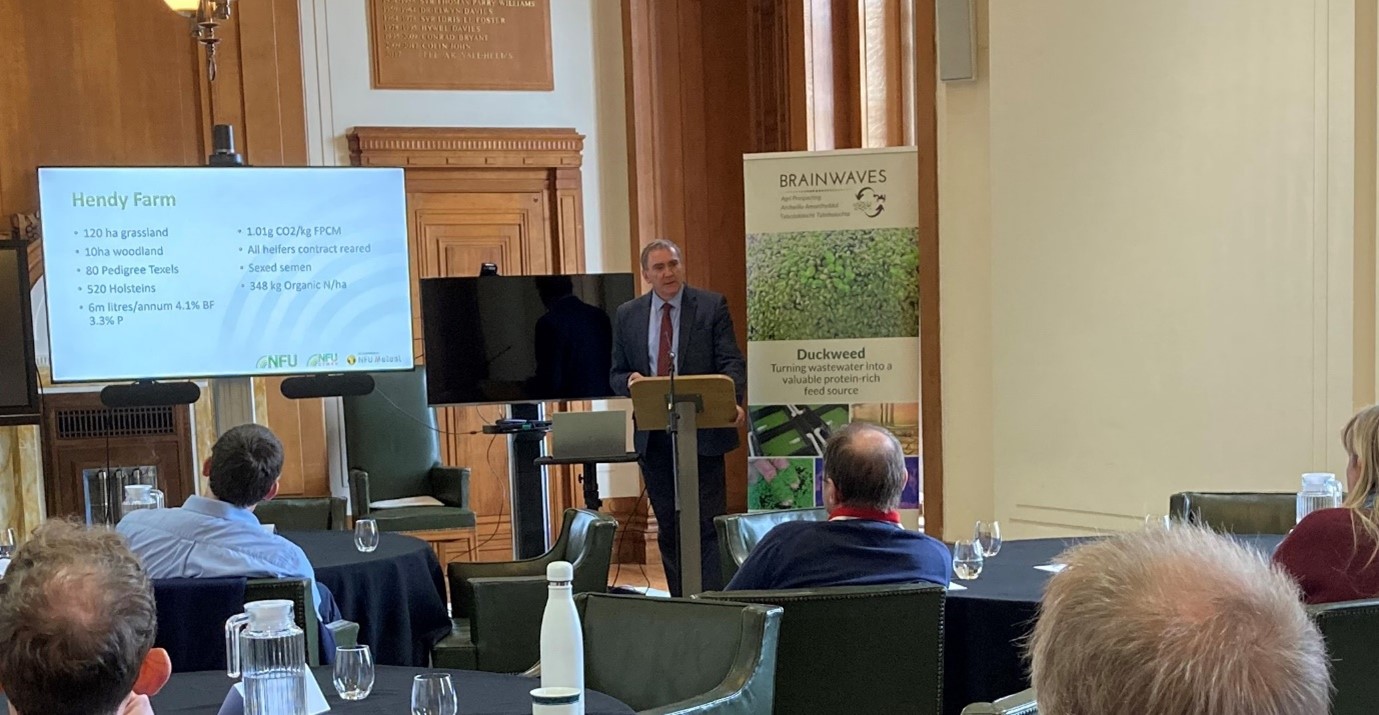 Held in the beautiful setting of the National Library of Wales BRAINWAVES hosted a workshop for our stakeholders in late March.
BRAINWAVES team members Marcel Jansen and Gruff Jones were joined on the podium by Aled Jones (President, NFU Cymru) who provided personal insight into his slurry management system and the challenges being faced by farmers.
Following a morning of interesting talks, the discussions continued whilst we visited the Botany Gardens where our outdoor experiments are up and running. Not the warmest of spring days, it was a bit chilly in the polytunnel and our outdoor duckweed had only just got growing (no March heatwave this year!)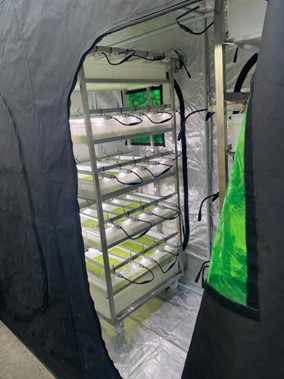 Racks of duckweed growing in the greenhouse, these two with the extra warmth provided by a grow tent to keep them snug and the duckweed growing well.
After visiting the BRAINWAVES experiments we did a quick tour of the incredible main greenhouse at the Botany Garden and continued our discussions in the heat (Botany Gardens : Department of Life Sciences , Aberystwyth University).
Thank you to our stakeholders for participating in BRAINWAVES and for making the workshop such an interesting and informative event.