News
News
The battle to become the 'Champion Duckweed'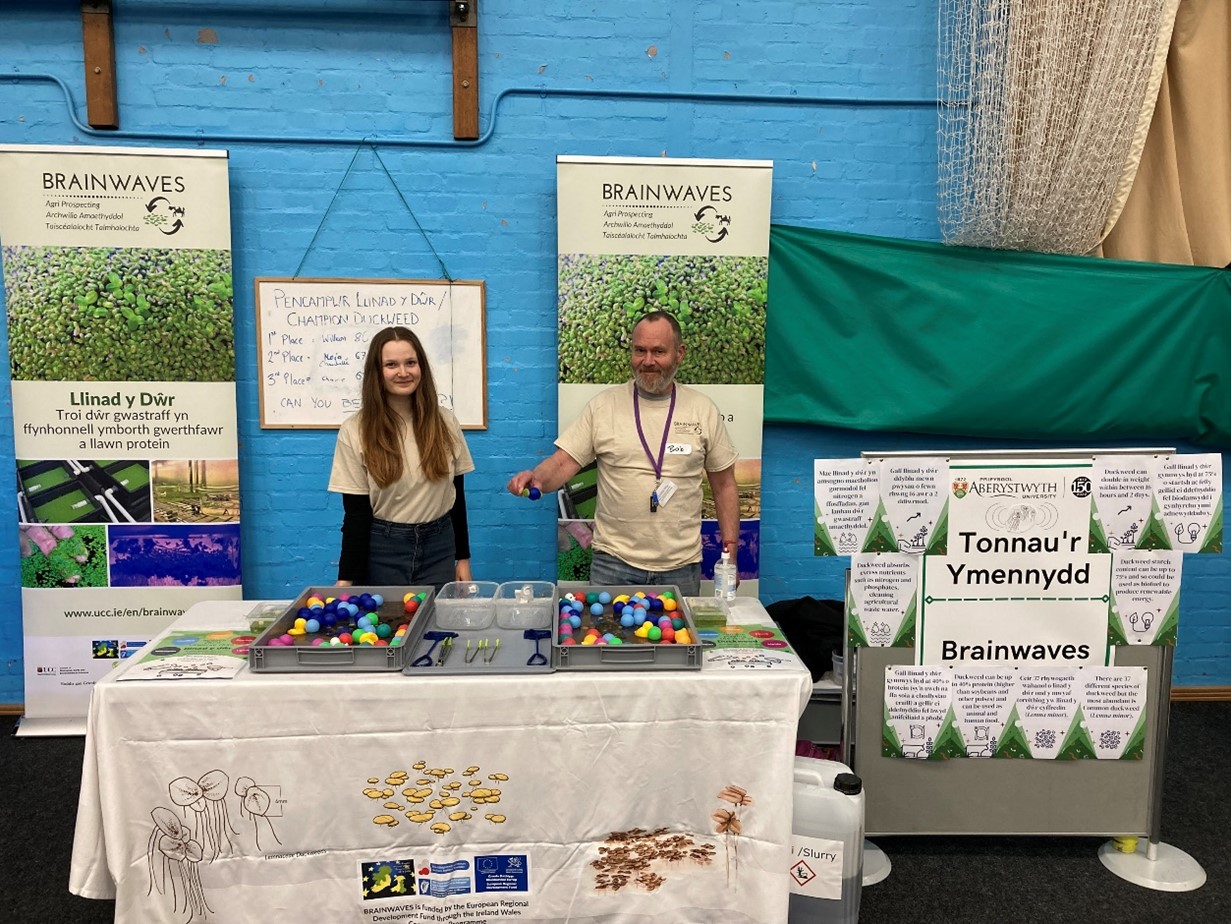 The Science Fair held between the 14-16th March on Penglais Campus is an annual event to celebrate British Science Week. Aimed at school children aged 9-11 the interactive exhibits engage pupils with a range of lively science activities and quizzes. Nearly 1500 pupils from 35 schools attended this years' event.
Children from around West Wales competed to become the 'Champion Duckweed' on the BRAINWAVES exhibit at Aberystwyth Universities Science Fair. Spurred on by Laurie, the team faced queues of children wanting to take up the challenge of removing nutrients from pools of diluted slurry.
So how does that work!!
Select your tool - nets, tongs or teabag grabbers – which makes you most efficient duckweed! Wait for the buzzer and race to remove as many Nitrogen and Phosphate balls from the pond as possible and find any heavy metals hidden in the gravel at the bottom of the pond. Remove a duck or any of the valuable components of duckweed (protein, starch and lipids) and points would be deducted!
Well done Laurie for coming up with such a brilliant idea and organising all the fun facts and many thanks to all the brilliant students who helped run the exhibit and maintain excellent crowd control!