Safety, Health and Welfare at Work - Higher Diploma
About This Course
Fact File
Title

Safety, Health and Welfare at Work

Code

HDSHWW

Duration

2 years

Teaching Mode

Part-Time. See Additional Teaching Mode Information for more info.

Qualifications

HDip

NFQ Level

Level 8

NFQ Award Title

Major

Fees

€3,990 year 1, €3,990 year 2 See Fees and Costs for full details.

Entry Requirements

See Requirements for full details See Requirements for full details.

Closing Date

TBC 2023

Next Intake

September 2023

Venue

Blended - Online Lectures and In Person Workshops in UCC. Please see Additional Teaching Information Mode for Further Details

Start Date

September 2023
Course Outline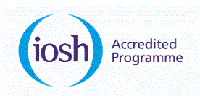 The course provides professional training in the management of safety, health and welfare at work. It is accredited by the Institution of Occupational Safety and Health (IOSH) and was developed in co-operation with the Health and Safety Authority (HSA). Graduates of the course may apply for graduate membership of IOSH upon completion.
The course is offered by ACE at UCC in association with the departments of Applied Psychology, Biochemistry, Civil and Environmental Engineering, Law, Applied Social Studies, Statistics, the College of Medicine and Health, and the Industrial Liaison Unit. It is delivered on a part-time modular basis in order to meet the needs of working professionals, who in the past have come from a variety of disciplines including HR, construction, medicine, production and engineering.

The Higher Diploma in Safety, Health and Welfare at Work is designed to help you ensure the safety, health and welfare of the Irish workforce. Though the training is directed at Irish working conditions with the emphasis on chemical, pharmaceutical, agri-industry, electronics, health care and services, the course content is sufficiently broad to allow for new situations in different industries.
Effective worker protection and prevention of work-related ill health and accidents requires a widely based knowledge of toxicology, psychology, legislation, human body responses, ergonomics and engineering. Only with knowledge of all these related areas can effective solutions be recommended.
You will learn the prevention of ill health and accidents, as well as getting specific training in prevention and protection in the workplace. On completion of the course you will be competent in dealing effectively with the majority of health and safety problems in the workplace.
Course Queries
For Academic Queries and Course Content Queries please contact the Programme Coordinator Maria Keane at mariakeane@ucc.ie.
For Online Application Support please click here.
If you require further assistance with your online application please contact the Programme Administrator Karen o Shea at karen.oshea@ucc.ie
Additional Teaching Mode Information
This programme will be delivered in a blended format with live online classes two evenings per week Tuesdays and Thursdays from 6.30pm-9.30pm (some classes will be shorter).
For some modules pre-recorded materials will be released in advance of the live class to facilitate discussion. Approximately once a month there will be in-person class/workshop in UCC held on Saturdays.
We hope that this blended format will provide the best of online learning techniques with the best of in-person interaction and networking in the in-person classes.
Course Practicalities
Assessment
Continuous assessment including both individual and group projects.
Course commitment: An ability to manage and allocate time to course content each week is necessary. Students are expected to attend and participate in the weekly live class. They are also required to engage in discussion and module material and to interact with course lecturers, tutors, and other students.
Why Choose This Course
This course allows you the unique opportunity to blend academic learning with your own workplace experience. This approach is at the core of adult experiential learning. You will actively participate and question during the classes, and are encouraged to bring examples of your experience to illustrate aspects of the learning experience. Students come from a wide variety of backgrounds from a range of different sectors.
This course enables significant career development and opportunities. Our graduates are now located in the middle-senior levels of safety management in a variety of sectors. In addition, many of our students have returned to contribute to the Health and Safety Programmes at UCC.
Requirements
Applicants for entry to the Higher Diploma in Safety, Health and Welfare at Work will be at least 23 by 1 January of the year of application
AND
i) Hold a level 8 primary degree in any discipline and have a minimum of one year relevant
work experience in a related field such as health, engineering, HR, training,
manufacturing and construction.
ii) Or candidates must hold a level 7 qualification with at least a second-class honours grade 1 in
a relevant discipline (health, engineering, manufacturing, construction, HR, training)
and have a minimum of three years' relevant work experience in a related field such
as health, engineering, HR, training, manufacturing, and construction.
iii) Or non-graduates with at least five years' professional experience in a relevant senior
management role in a related field such as health, engineering, HR, training,
manufacturing and construction may also be considered for admission.
English Language Requirements
Applicants that are non-native speakers of the English Language must meet the university approved english language requirements. Please visit our PG English Language Requirements page for more information.
Fees and Costs
€3,990 year 1, €3,990 year 2
50% of the tuition fees must be paid at the time of application for your application to be processed
For further information on fees and financial supports please click here.
How Do I Apply
Applicants need to be aware of the IT student checklist below before applying:
You will need access to a laptop or desktop computer running a modern supported operating system with all software updates.
Some of UCC's services (e.g. the Canvas Virtual Learning Environment) link to an external site and also have mobile apps for iOS and Android Devices that you may wish to use as part of your studies. However, we recommend using your desktop web browser for submission of assessments.
You should always use the most current version of your preferred browser. In general, we recommend the Chrome Web browser (Important Note: Internet Explorer will not work with Canvas).
We recommend a reliable broadband connection with at least 2Mbps or more.
You will require an Office suite of software (Microsoft Office or equivalent) and a PDF reader. You should always use the latest version of this software. All UCC students will have access to Office 365 which includes software such as Word/Excel/Powerpoint etc. once registered.
To Apply for this course please follow the steps below:
When you log into the Application Portal:
Click Apply Online
Select Start a new Adult & Continuing Education Application
On the 2nd tab Academic Level
Select the following options:
Academic Level: Adult Continuing Education (ACE at UCC)
Course Type: ACE Part-time Courses
Academic Programme: The course title you are applying for.
During your online application you will be required to upload the following documents:
Application Statement
Birth Cert or Passport
Passport Photograph
Curriculum Vitae
English Language Test Report [if applicable]
Transcripts [if applicable]
50% of the fees are also required to complete your application.
For queries regarding course content or timetables please contact