UCC Rugby 150 Visual Identity Project
UCC Rugby 150 Visual Identity Project
UCC Rugby 150 Visual Identity Project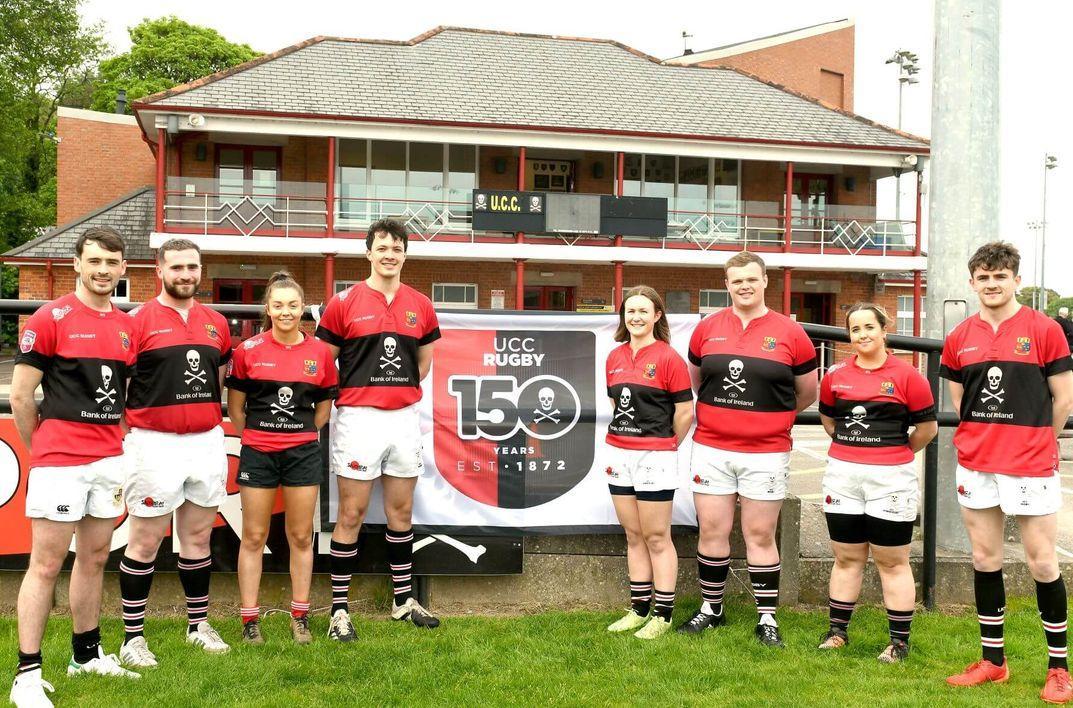 UCC Rugby 150 Visual Identity Project
The Client
UCC Rugby Club
The Brief
Develop a logo and visual identity for the 150th anniversary of the founding of UCC Rugby Club.
The Work
Oversee the design and implementation of the logo and visual identity for UCC Rugby Club, and its application to websites, players kits, casual gear, merchandise and communications collateral.
To develop a new logo for UCC Rugby that adheres to the overall UCC Sport brand guidelines, to be used for the duration of the anniversary year, but with capacity to be used on an extended basis.
The logo must be recognisable from local to global levels, with the new visual identity aimed at student and alumni groups.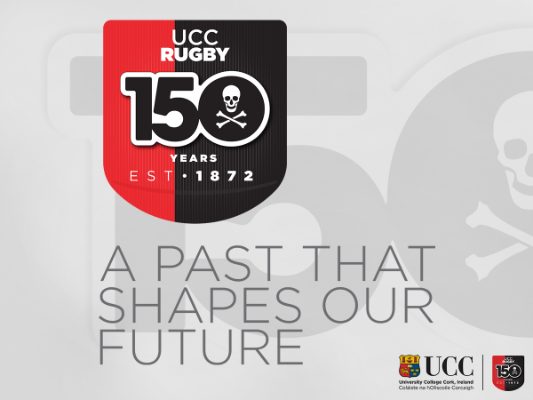 The Result
Two new logos were designed, one for general use, and one for on-kit and merchandise use. A tag line was written to support the ethos of UCC Rugby and honour its rich heritage and will be used in conjunction with the logo where possible.
A complete set of brand guidelines was created to ensure correct and consistent use of the logo. The logo was successfully and enthusiastically launched in May 2022 at the Mardyke, home of UCC Rugby. The new visual identity will be rolled out over the celebration period.
Jonathan Leahy Maharaj, Creative Lead worked closely on the project with UCC Sport and John Fitzgerald, PRO, and vice-president of UCC Rugby, and chairman of the 150th celebration. Jonathan's brief was to produce something that reflected the occasion appropriately while staying within the branding guidelines of UCC Sport.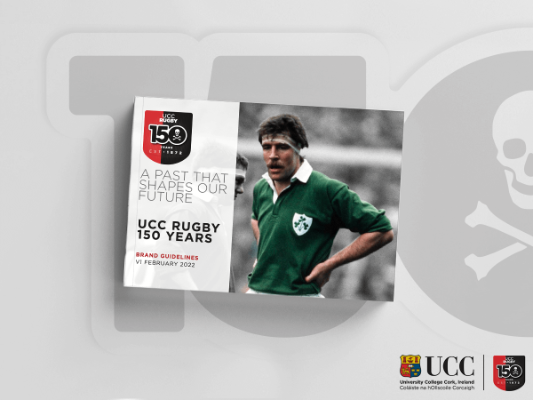 Testimonial
"It is about taking people on a journey. What I was looking for was something that was fresh and young that the students would look at and say, 'I like that, I want that'. Promoting UCC Rugby 150 will happen with the students saying 'I want to be part of this' and using social media to achieve that. Jonathan got all of that. He was able to deliver something that enabled a transition from the traditional to the new.
John Fitzgerald, PRO and Vice-President of UCC Rugby
Top photo: Kevin Murphy