News
News
4 Tips to Maximise Engagement at Online Meetings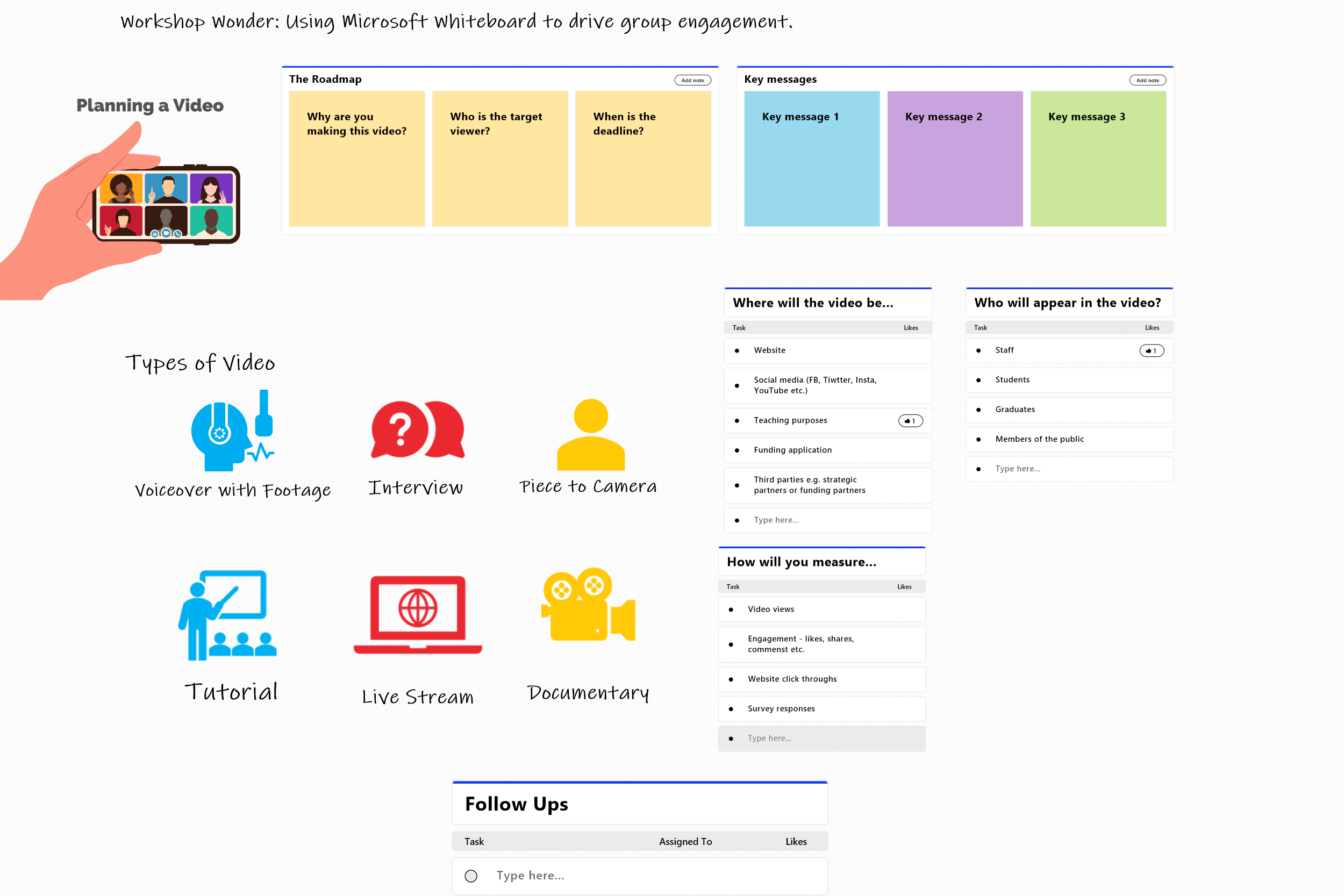 Is there a more ironic question than "any comments or feedback?". Despite being specifically designed to illicit a response, all too often it is met by the kind of silence that left Paul Simon wondering about people's inability to communicate.
In the world of online meetings, where people can hide behind muted mics and disconnected cameras, it's also a question that can leave presenters wondering if their words are even being heard by the those wearing expressionless faces on the other side of the electronic void.
As a presenter, you wait for someone to break the silence, only to find that the person trying to make a contribution has their mic turned off. Then, in a harmony that only Art Garfunkel could have delivered, a throng of voices call out in "Peter, you're on mute".
Of course, it doesn't have to be this way. Programmes like Microsoft Whiteboard can transform meetings by promoting the kind of collaboration that stimulates a sense of colour and fun.
Here are a few tips to maximise engagement.
Use Templates
1. Using existing templates like brainstorming or a S.W.O.T analysis offers a unique opportunity to get your meeting audience involved and seize their attention. Encourage attendees to type in their ideas or feedback and watch your whiteboard come to life.
Assign Tasks
2. Use the follow ups list to assign tasks to specific people or ask your meeting group to assign tasks to themselves.
Engage with your Audience
3. Looking to get a consensus on next steps for a project? Use the list template and gauge interest amongst a group through reactions. Sort the list by reaction count and get your consensus in real time.
Plan Your Meeting
4. Though Microsoft Whiteboard has many templates to choose from, make sure to do your due diligence and plan your meeting whiteboard template in advance, making sure it's user friendly and your attendees know what to do.
The beauty of Whiteboard is that changes are saved automatically, so you don't have to worry about saving the file. Post meeting you can export it as an image or email a summary to all participants.