People
People
Principal Investigator – Pauline Frizelle
(http://research.ucc.ie/profiles/C025/pfrizelle)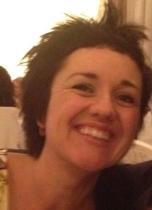 Dr. Pauline Frizelle is the Principal Investigator on the project. She has full operational responsibility for the project and is responsible for its overall success. Dr. Frizelle is the primary point of contact between the collaborators and the project personnel.
Dr Pauline Frizelle is a researcher and lecturer in the Department of Speech and Hearing Sciences, University College Cork, with over 20 years' experience working clinically with children with impaired language. A former Marie Curie Fellow, Pauline began the TECS-E development work at the University of Oxford. Of particular relevance to this project are her publications on complex syntax in children with DLD (Frizelle & Fletcher 2014a;2014b;2014c), her assessment methodology comparison work (Frizelle et al., 2019; Frizelle et al., 2017) and her work on how assessment methodology influences the language results we obtain (Frizelle et al, 2018;2019).
Collaborators
Dr Cristina McKean – University of Newcastle
(https://www.ncl.ac.uk/ecls/staff/profile/cristinamckean.html#background)
Dr McKean is a collaborator on the project. She is a researcher with a background as a Speech and Language Therapist and with experience and expertise in conducting epidemiological and clinical research in the field of child language development and disorders in the UK and Australia. She is Editor in Chief of the International Journal of Language and Communication Disorders, the official journal of the Royal College of Speech and Language Therapists. She has been commissioned to write reports for policy makers in the UK and Australia influencing policy and provision to promote robust language development for all children.
Professor (Emeritus) Paul Fletcher – University College Cork
(http://publish.ucc.ie/researchprofiles/C025/pfletcher)
Professor Fletcher is as an advisor to the project. He was a co-investigator on the standardization of RDLS-III, the Reading University revision of the Reynell Developmental Language Scales, involving 1000 children in the UK and Ireland. He was principal investigator with Twila Tardif for the adaptation and standardization of the MacArthur-Bates Child Communicative Development Inventory, originally developed for English, into Chinese. This involved two parallel projects, one in Hong Kong for Cantonese, and the other in Beijing for Mandarin, each involving 1700 children. His experience in the Establishment of norms and the test standardization process will be invaluable in advising on the management of this project. Professor Fletcher was also involved in an advisory capacity in the development of a multiple-choice relative clause protocol, a precursor to the work completed by the PI on assessment methodology comparison. He has researched and published widely on vocabulary and syntax in typical child language development and in children with specific language impairment. He is co-developer of the Language Assessment, Remediation and Screening Procedure (LARSP), a syntactic profiling tool widely used by speech and language therapists.
Professor Dorothy Bishop – University of Oxford
(https://www.psy.ox.ac.uk/team/dorothy-bishop)
Professor Bishop is an advisor to the project. She has previously developed a number of assessments including the Expression, Reception and Recall of Narrative instrument (ERNNI)(2004), the Children's Communication Checklist (CCC-2)(2003) and the Test for Reception of Grammar (TROG) - the original version in the 1980's and the revised re-standardized version in 2003. TROG-2 is one of the most commonly used standardized assessments of grammar among speech and language therapists today. Professor Bishop's experience in the standardization of a number of assessments as well as her vast knowledge and interest in children with DLD, is invaluable in the final development phase and standardization of the TECS-E.
Professor Bishop is renowned in the field of language development and disorder and has over 400 publications. Professor Bishop has been involved in the pilot work for this project both in relation to the development of TECS-E and also in investigating the effect of different assessment methodologies on children's understanding of complex sentences. Her experience will be enormously helpful in a) bringing this project to fruition and b) in the open and reproduceable science arena.
Frizelle, P., Thompson, P., Duta, M., & Bishop, D. V. M. (2019). Assessing Children's Understanding of Complex Syntax: A Comparison of Two Methods. Language Learning, 69(2), 255–291. http://doi.org/10.1111/lang.12332
Frizelle, P., Thompson, P. A., Duta, M., & Bishop, D. V. M. (2018). The understanding of complex syntax in children with Down syndrome. Wellcome Open Research, 3, 140–34. http://doi.org/10.12688/wellcomeopenres.14861.1
Frizelle, P., Thompson, P. A., McDonald, D., & Bishop, D. V. M. (2018). Growth in syntactic complexity between four years and adulthood: evidence from a narrative task. Journal of Child Language, 28, 1–24. http://doi.org/10.1017/S0305000918000144
Frizelle, P., O'Neill, C., & Bishop, D. V. M. (2017). Assessing understanding of relative clauses: a comparison of multiple-choice comprehension versus sentence repetition. Journal of Child Language, 44(6), 1–23. http://doi.org/10.1017/S0305000916000635
Frizelle, P., & Fletcher, P. (2014). Relative clause constructions in children with specific language impairment. International Journal of Language & Communication Disorders, 49(2), 255–264. http://doi.org/10.1111/1460-6984.12070
Frizelle, P., & Fletcher, P. (2014). The role of memory in processing relative clauses in children with Specific Language Impairment. American Journal of Speech-Language Pathology. http://doi.org/10.1044/2014_AJSLP-13-0153
Frizelle, P., & Fletcher, P. (2014). Profiling relative clause constructions in children with specific language impairment. Clinical Linguistics & Phonetics, 28(6), 437–449. http://doi.org/10.3109/02699206.2014.882991