2019
2019
Art in Latin American and Iberia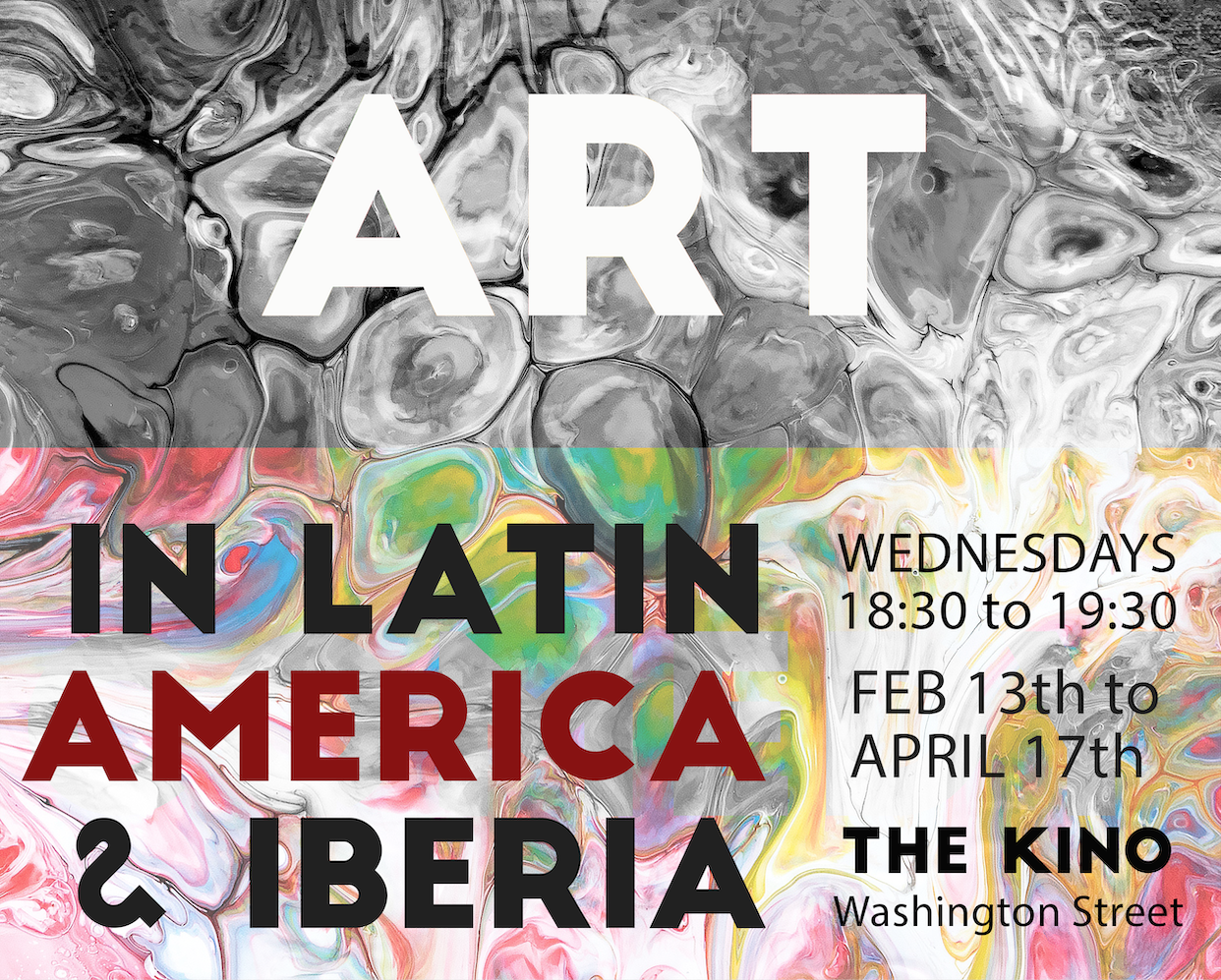 February 13th to April 17th
This Spring, @uccsplas invites the Cork community to a series of talks on a wide range of artists from Latin America and the Iberian Peninsula. The speakers will be members of our department who specialise in the many different cultures spread across the Spanish-speaking and Lusophone worlds.
The talks will take place every Wednesday from 18:30 to 19:30 – Feb 13th to April 17th – at the Kino in Washington street, Cork. You can find the programme below, including some very well-known figures but also artists who have not enjoyed as much visibility in the past. Entrance is free and coffee and beverages can be purchased at the venue.
You can follow us and confirm your attendance to the event through our facebook page.
Programme

13 FEB
Diego Velázquez (1599-1660): Mirrors and Meninas
by Stephen Boyd

27 FEB
Alfredo Jaar (1956-): Experiments in Truth and Reconciliation.
by Carlos Garrido Castellano

06 MARCH
Remedios Varo (1908-1963): An Introduction to her Life and Works
by Nadia Albadalejo

13 MARCH
Tina Modotti (1896-1942): An Italian Photographer in Mexico
by Nuala Finnegan

20 MARCH
Maruja Mallo (1902-1995): A Reflection on Art and Death in Post-War Spain
by Nadia Albadalejo

27 MARCH
Salvador Dalí (1904-1989): A Surrealist portrait of "La Costa Brava"
by Pedro Nilsson-Fernàndez

3 APRIL
Paula Rego (1935-): Subverting Political and Social Orderings in Post-War Portugal
by Leonor Oliveira

10 APRIL
Maria Izquierdo (1902-1955): The Edge of Consciousness: Her art and legacy
by Victoria Cosgrove

17 APRIL
Maria Thereza Alves (1961-): The Decolonisation of Nature in the Americas.
by Carlos Garrido Castellano