2018
2018
Perspectives: Brian Maguire and Mark McLoughlin in conversation with Nuala Finnegan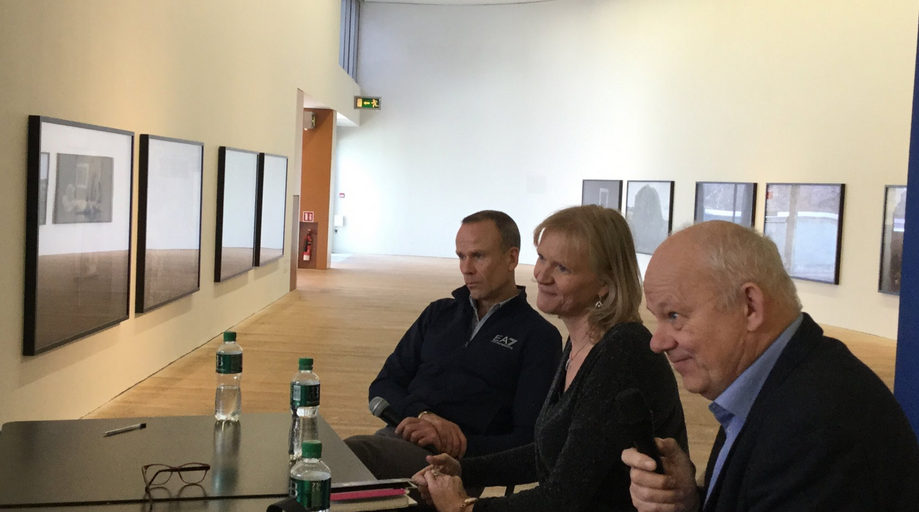 Tuesday 13 February 2018, 11am – The Glucksman Gallery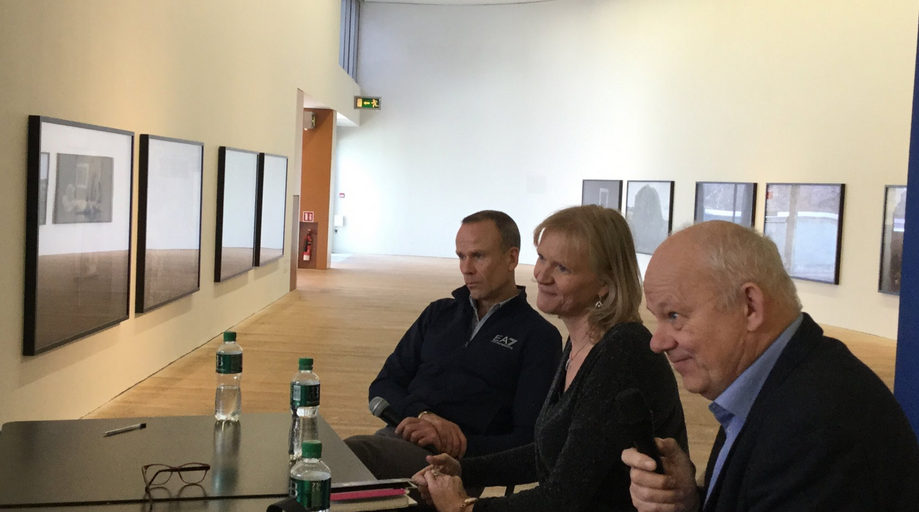 Perspectives: Brian Maguire and Mark McLoughlin in conversation with Nuala Finnegan

Brian Maguire and Mark McLoughlin will be in conversation with Professor Nuala Finnegan (Department of Spanish, Portuguese and Latin American Studies, UCC) at 11am, Tuesday 13 February in the Glucksman. A fiercely expressive painter, Brian Maguire's work essentially emerges from social and political situations and approaches painting as a gesture of solidarity. He operates a truly engaged practice, compelled by the raw realities of humanity's violence against itself, and the potential for justice. His work with disenfranchised communities ranges from the families affected by violence against women in Ciudad Juárez to prisoners to artists with intellectual disabilities. Brian Maguire has shown extensively in Europe and the US, with solo exhibitions including Irish Museum of Modern Art, Dublin, Void, Derry; Fergus McCaffrey, New York; X Espacio de Arte, Mexico City; European Parliament, Brussels; Cultuurcentrum de Werft, Geel; Dublin City Gallery The Hugh Lane; Crawford Art Gallery, Cork and the Contemporary Art Museum Houston. He represented Ireland at the 1998 São Paulo Bienal and is a member of Aosdána. He is based in Paris and Dublin and his work is currently on show in the Glucksman as part of OUTPOSTS: Global borders and national boundaries.
For this event, there will be a screening of McLoughlin's documentary Blood Rising (2013, 73 mins) which looks at Maguire's work with the victims and families of femicide in the border region of Ciadud Juárez, Mexico.
Blood Rising, 2013 (dir. Mark McLoughlin). Ciudad Juárez on the US-Mexico border has been associated since the early 1990s with the deaths of hundreds of young women, with only 2% of the cases receiving proper investigation. Their grieving mothers have been ignored and harassed by the police, government, judiciary and the media. In response they have chosen to work with artist Brian Maguire in order to communicate their story to the outside world in the hope that international pressure may bring them some justice.
Perspectives is a series of talks exploring themes and ideas from the current exhibitions. Addressing contemporary artistic, curatorial and critical practices, we welcome you to learn about the key issues of contemporary art today. This season we consider the ways in which contemporary curators and artists experience, explore and articulate ideas around political borders.