2017
2017
2017. November 30th. Exhibition Opening. OUTPOSTS: Global borders and national boundaries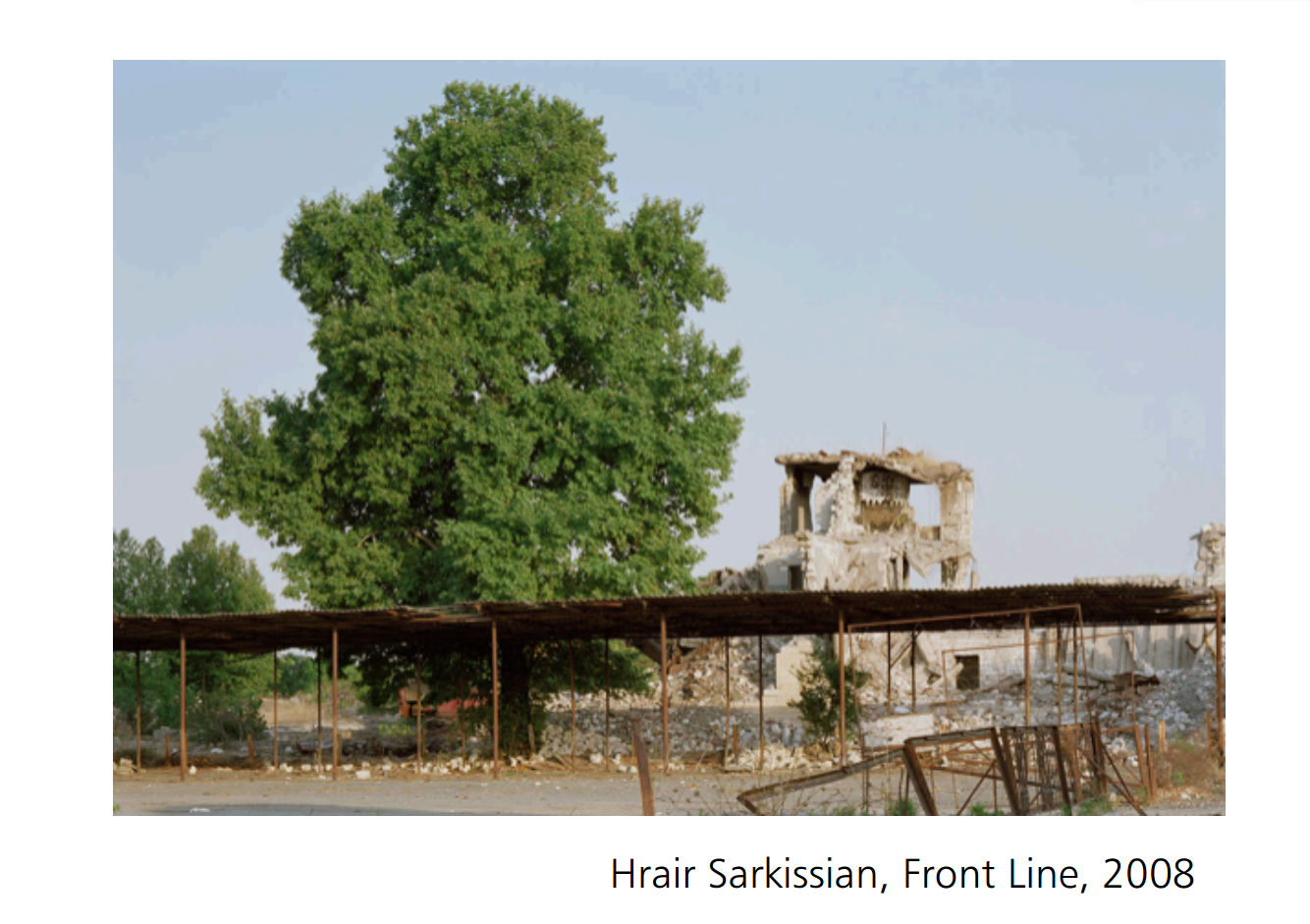 Thursday 30 November, 5:00 pm – The Glucksman
OUTPOSTS: Global borders and national boundaries

1 December 2017 – 11 March 2018

Curated by Chris Clarke, Fiona Kearney and Nuala Finnegan

Artists: Katharina Cibulka, Willie Doherty, Dragana Jurisic, Bouchra Khalili, Brian Maguire, Teresa Margolles, Dara McGrath, Larissa Sansour, Hrair Sarkissian, Javier Téllez, Jun Yang

Outposts: Global borders and national boundaries focuses on the ways in which artists have depicted and challenged the boundary divisions that distinguish nations in an increasingly globalised world. Artists are often the beneficiaries of international travel and exchange, traversing borders while exploring the realities of segregation and, in their work, revealing alternative viewpoints to political and economic narratives.

Featuring Irish and international artists, Outposts explores the tension between a world which is more mobile even as nationalist politics draws up harder, more exclusive borders. From Hrair Sarkissian's documentation of the disputed, self-proclaimed independent Republic of NagornyKarabakh to Willie Doherty's representations of the temporal and physical boundaries between Northern Ireland and the Republic, Brian Maguire's and Teresa Margolles' respective explorations of the Mexican border region of Ciudad Juarez, and Katharina Cibulka's sculptural intervention of wooden shingles from historically contested South Tyrol, Outposts situates itself within these interstitial spaces.