2015
2015
Multidimensional Geometry: Transformable Structures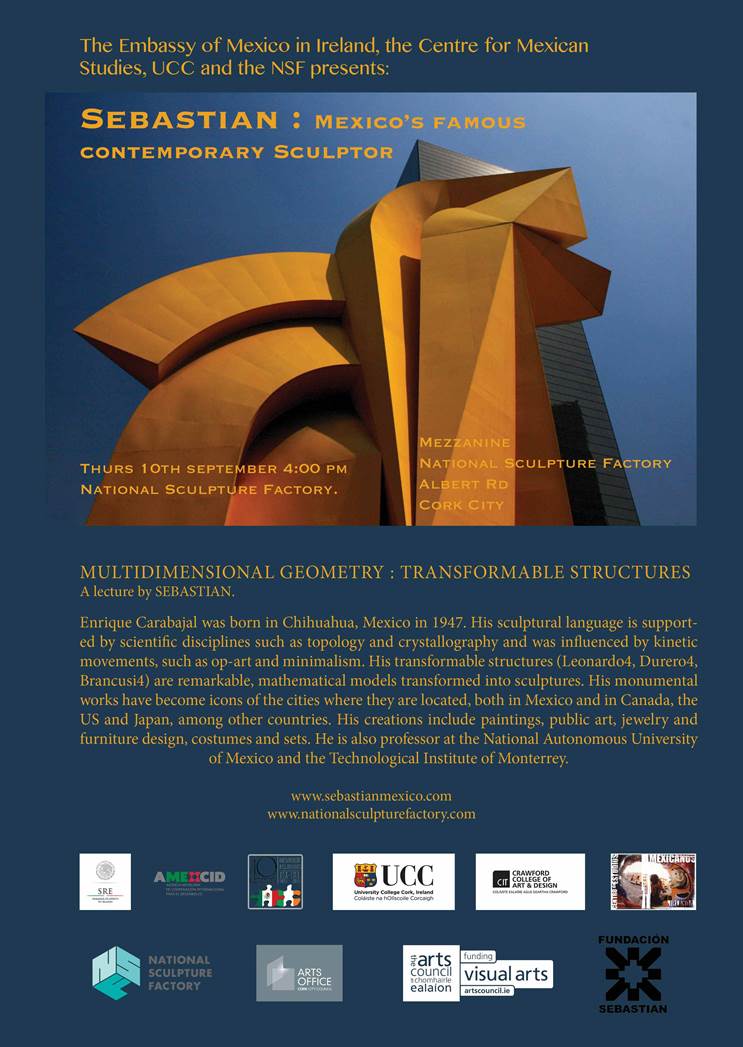 Thursday 10TH September, 4:00 pm – NATIONAL SCULPTURE FACTORY
The Embassy of Mexico in Ireland, the Centre for Mexican Studies, UCC and the NSF presents:
SEBASTIAN : MEXICO'S CONTEMPORARY SCULPTOR

MULTIDIMENSIONAL GEOMETRY : TRANSFORMABLE STRUCTURES A lecture by SEBASTIAN
Enrique Carabajal was born in Chihuahua, Mexico in 1947. His sculptural language is support-ed by scientific disciplines such as topology and crystallography and was influenced by kinetic movements, such as op-art and minimalism. His transformable structures (Leonardo4, Durero4, Brancusi4) are remarkable, mathematical models transformed into sculptures. His monumental works have become icons of the cities where they are located, both in Mexico and in Canada, the US and Japan, among other countries. His creations include paintings, public art, jewelry and furniture design, costumes and sets. He is also professor at the National Autonomous University of Mexico and the Technological Institute of Monterrey.