2013
2013
Marcel.li Antúnez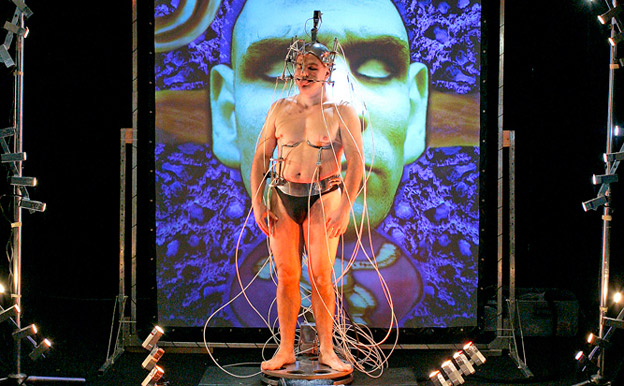 El dibuixant / The Draughtsman
Marcel•lí Antúnez is an internationally renowned performance and installation artist and founder member of the theatre and performance company La Fura dels Baus. Antúnez's artwork is concerned with the human condition and in his actions and performances he makes use of a variety of media, including mechatronics, in order to explore questions about origins and identity.
As part of The Body in Catalan Visual Culture conference, Marcel•lí Antúnez will present the talk "Systematurgy", on Saturday 7th September in the Triskel Arts Centre. This will be followed by a screening of the documentary "El dibuixant / The Draughtsman" at 7pm.
"El dibuixant / The Draughtsman" is an exploration of Marcel•lí Antúnez's work, his life, creative processes and artistic obsessions. Narrated in the first person, this documentary shows Antúnez engage in the drawing of a large mural. The process is presented alongside a series of animations and images of performances and installations which enable Antúnez to situate his own artistic universe in the wider context of contemporary art, from the 1980s to present day.
For more information on the artist, see his website http://marceliantunez.com/