Skellig CRI Centre for Research and Innovation
Skellig CRI Centre for Research and Innovation
Skellig CRI - Centre for Research and Innovation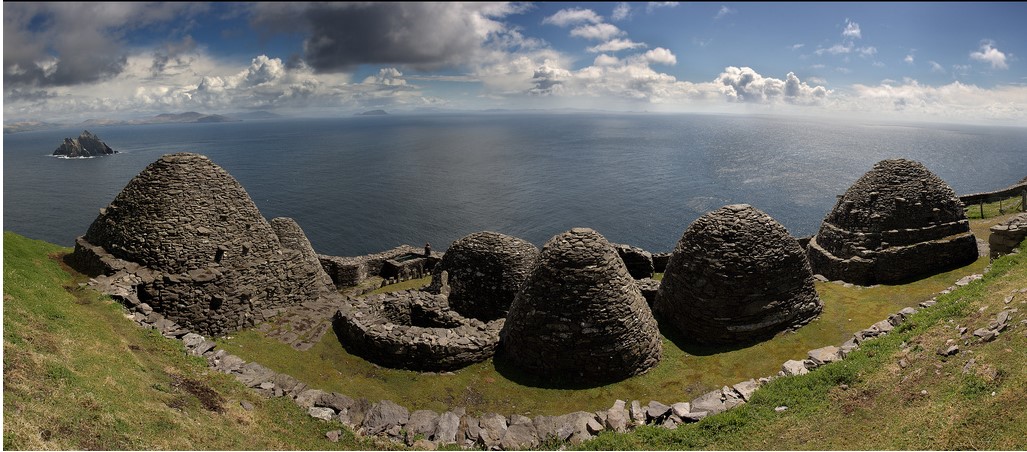 Skellig Centre for Research & Innovation (Skellig CRI) is an outreach university campus for higher education, research and entrepreneurship based in 'WEAVE', Cahersiveen, in County Kerry. It is a space that fosters collaboration, community building, and a higher education research and entrepreneurial spirit. This Centre is a unique higher education and community development partnership between ACE at UCC, Kerry County Council & South Kerry Development Partnership (SKDP) which promotes local level collaboration with national and international research communities, emulating in a local context the impact of a third level institution on a community.
Background
This project initially began with the Institute without Boundaries, George Browne Institute in Canada hosting a workshop in 'Tech Amergin' in Waterville where Kerry County Council, community stakeholders, subject matter experts and local residents came together to 'Imagine Iveragh'. The Institute without Boundaries conducted extensive research funded by Kerry County Council and produced a document entitled 'Imagining Iveragh' which recommends the establishment of a space (WEAVE) that fosters collaboration, community building, research and entrepreneurial spirit in the Skellig Coast region. ACE at UCC, Kerry County Council and SKDP have established a higher education satellite campus which is an incubation centre for research, innovation and entrepreneurialism based in Cahersiveen.
Our Location
Skellig CRI is located in Cahersiveen at the heart of the Skellig Coast which is the most south western region of Ireland. This region claims a breath taking and unique natural environment and ecology, full of beauty, culture and history which straddles sea to summit, and offers incredible coastal diversity in the destination that is County Kerry in Ireland. The entire region faces unprecedented challenges which are not only evident demographically, economically and socially, but are also impacting the identity and sense of viability of the area. This project seeks to directly address these challenges.
Upcoming Courses and Events
Public Lectures, workshops and talks.
Ancestral Connections – Mazes of the Past – Names, Places and Spaces
An exciting new programme
Find Out More
Skellig CRI University Engagement Grant
Updates on all successful applications to follow shortly!
The Adult Continuing Education Department is delighted to present the Skellig Centre for Research and Innovation (Skellig CRI) University Engagement Grant Scheme which aims to encourage and support teaching and /or research in collaboration with the project in South Kerry.
This funding scheme has been designed to support engagement with UCC's commitment to education in the community and is open to all academic and research units of UCC. The purpose of the grant is to enable the delivery of teaching and/or research in South Kerry. It is envisaged that grants will be allocated under the following headings:
Undergraduate Teaching/Research
Postgraduate Teaching/Research
Doctoral Teaching/Research
Research Funding development
Applications are invited from individuals or teams for funding up to a maximum of €2,500 using the Application Form below.
More information can be found here: Skellig CRI University Engagement Grant Scheme
Further Information
For further information on Skellig CRI please contact:

Belinda Gascoigne
Skellig centre for Resource and Innovation
The Library
Cahersiveen
Co kerry
E-mail: skelligcri@ucc.ie