University Staff Recognition Awards
University Staff Recognition Awards
University Staff Recognition Awards 2020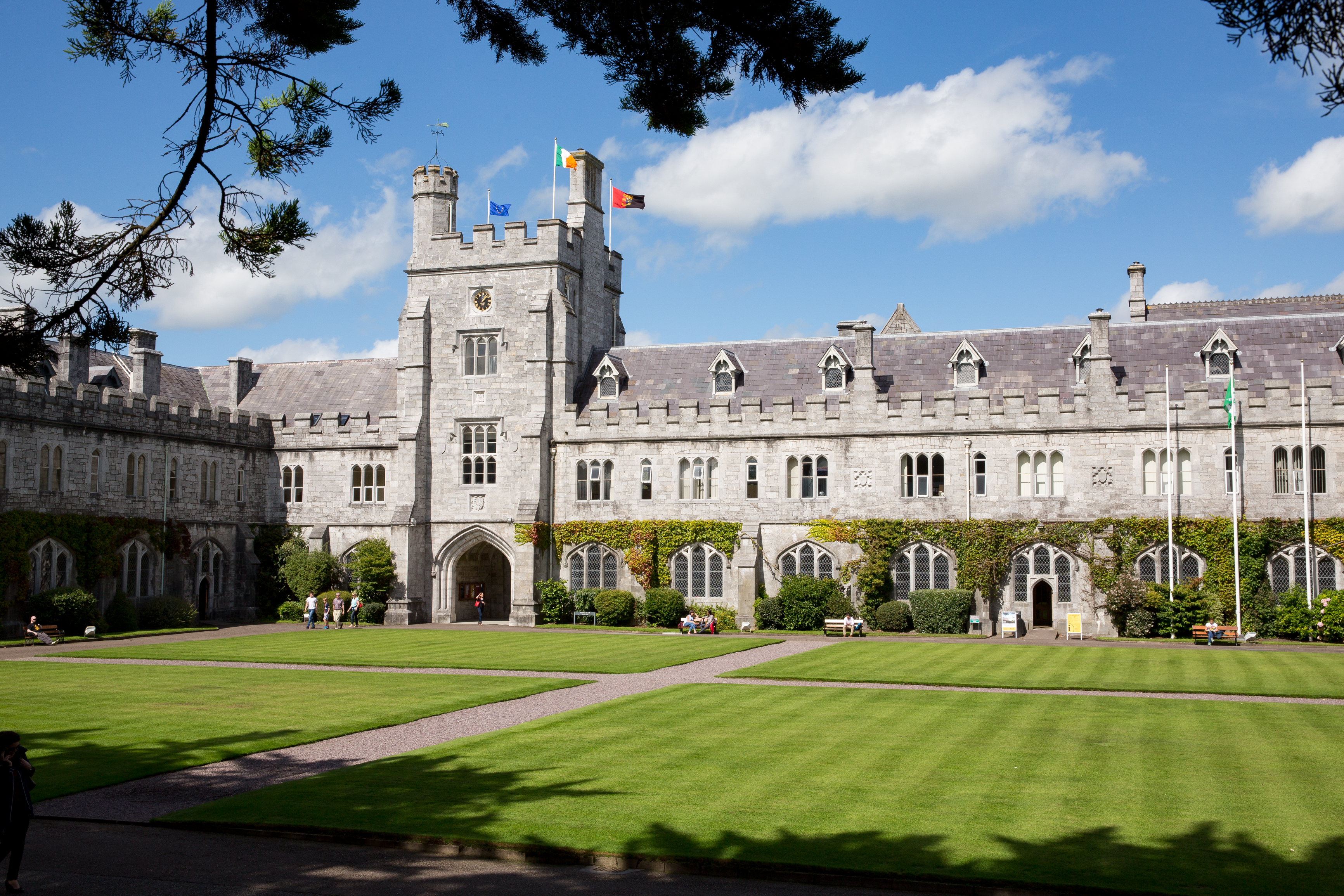 2020 STAFF RECOGNITION AWARDS
The Awards In Brief
The University Staff Recognition Awards Programme is now in its tenth year. The Awards Programme was developed following a review of similar programmes initiated in other universities in the United States, Canada and Europe. In addition, committee members contributed to the development of the programme by drawing on their ideas and experience. Recommendations from the Selection Committee that adjudicate on the awards are incorporated into the programme annually.
In 2019, fourteen awards were available across six categories with new awards introduced. The Academic Council Staff Development Committee (SDC) seeks to ensure that the Awards Programme recognises a wide range of achievements by all staff at various stages of their careers.
The five categories are as follows:
The Frank McGrath Perpetual Award for Equality and Welfare
Impact Award
Leadership Award
Exceptional Citizen Award
Enhancing the Student Experience Award

Outstanding Colleague
Detailed information on the Programme, Award Categories & Indicative Criteria, Nomination Procedure & Form and Selection Committee & Awards Ceremony are provided via the links on the left hand side.
The 2019 successful nominees [detailed directly below] along with all those nominated will be honoured at a formal ceremony, hosted by the President on Thursday, 10 October 2019.
Name

School/Faculty/Department/Unit/

Research Centre

Award

UCC LGBT+ Staff Network Committee

University Wide

The Frank McGrath Perpetual Award For Equality & Welfare

Dr Paul Galvin

Tyndall National Institute

Impact Award

Dr Seamus O'Mahony

School of Food & Nutritional Sciences

Impact Award

Dr Patrick Meere

School of Biological, Earth & Environmental Sciences

Leadership Award

Dr Giorgos Fagas

Tyndall National Institute

Leadership Award

Prof Justin Holmes

School of Chemistry

Leadership Award

UCC Plus+ Homework Club Team

UCC Plus+

Exceptional Citizen Award

Dr Emmanuelle Schon-Quinlivan

Dept. of Government & Politics

Exceptional Citizen Award

UCC Skills Centre

UCC Skills Centre

Enhancing the Student Experience

The Grounds Team

Office of Buildings & Estates

Enhancing the Student Experience

Admissions Office Team

Admissions Office

Enhancing the Student Experience

Mr Paddy O'Reilly

School of Microbiology

Outstanding Colleague

Mr Jerry Buckley

IT Services

Outstanding Colleague

Ms Mary O'Rourke

Office of Vice President for Learning & Teaching

Outstanding Colleague
FRANK MCGRATH
UCC LGBT+ Staff Network
The UCC LGBT+ Staff Network Committee plays a pivotal role in supporting and nurturing equality, diversity and inclusion throughout UCC and beyond, making them deserving of this award. The Committee seeks to champion equal rights for all and to ensure that our students and staff are connected with community and national organisations working on behalf of gender and sexual minority populations. The activities of the Committee members highlight their outstanding work promoting our university's profile as an organisation which seeks to exhibit best practice in relation to equality. The following are examples only some of the initiatives undertaken by Committee members this academic year, to promote equality and welfare:
the UCC Allies scheme,
th launch of the Rainbow alliance and
participation in various outreach programme including participating in Cork LGBT Awareness Week and the OUTing the Past Festival 2019
IMPACT
Paul Galvin
The success of the ICT for Health Programme led by Paul Galvin, and supported by others, identified major opportunities in the medtech and pharma industries for applications of the !CT-based key enabling technologies for which Tyndall had a world-class reputation. Paul worked with internal and external stakeholders to create a truly "ABC" ecosystem, in which Tyndall and its academic collaborators would co-develop healthtech solutions with business and clinicians, nationally and internationally. This ABC ecosystem has become an exemplar of how research outputs from an academic researcher institute can ensure clinical utility and commercial opportunity.
The ICT4Health Programme and the relationships that Paul and the ICT4Health team had built with industry, was critical to a number of key successful and hugely valuable awards. In summary, the Tyndall ICT for Health Strategic Programme, which has been led by Paul Galvin has been an exemplar, not just within UCC, but at national and EU levels, for ensuring that the research excellence is efficiently translated to Impact in terms of new healthtech products and processes for industry, which will ultimately deliver new solution for healthcare.
Seamus O'Mahony
Seamus' contributions to UCC since his appointment have been simply outstanding on every front, and fully deserving of a Staff Recognition Award in the area of Impact. His nomination is premised not on one specific achievement, but for his impact across multiple fronts, namely Education, Research, and industry interaction.
In a broader sense, Seamus is an outstanding academic citizen of UCC, who has since his appointment been fully engaged with the academic life of his School, being hugely student-focused and exemplifying UCC principles, as well as being highly active in the UCC internationalization agenda. He has a remarkably calm, optimistic, constructive and even temperament which makes him an excellent colleague and friend to many across UCC, to whom he consistently and unhesitatingly gives his time and support. Seamus is genuinely a staff member "in the community, of the community, and for the community".
LEADERSHIP
Giorgos Fagas
Assuming the role of Head of Tyndall's EU Programmes, Dr. Giorgos Fagas has developed a vision for Tyndall-UCC's EU research activity along with a strategic implementation plan and his inspirational leadership reaches well beyond his role boundaries. His integrity, passion and dedication foster cross-institutional collaboration and motivate researchers in stepping up to challenges. As part of Tyndall's 2025 strategic plan, he has aligned a team of over 10 PI's to develop a critical-mass programme for addressing next generation of computing technologies. Giorgos is worthy of a UCC Leadership Award because of his outstanding stewardship in driving Tyndall-UCC's successful engagement in EU Programmes and motivating internal collaboration to achieve alignment around large scale programmes.
Justin Holmes
Professor Justin Holmes became Head of the then Department of Chemistry in January 2016 and successfully steered its evolution to the School of Chemistry and this award recognises his leadership in developing and embedding a strongly collegiate and co-operative atmosphere with a very strong collective sense of purpose and ambition. Operationally, working with the Head of College, Prof. Holmes has worked to secure funding to replace much of this equipment and to raise awareness of the condition of the Kane Building at College and University level. The result of his efforts and others' is the ambitious Kane Regeneration Plan for which funding is actively being sought. Prof. Holmes' Headship also saw a series of significant staff appointments and the securing of support for PhD students, allowing early career staff to gain a foothold in the current highly competitive and fast-moving research funding environment. His effective leadership has resulted in a recognised collegiality and shared vision amongst the staff of the school and makes him entirely deserving of this award.
Patrick Meere
Dr. Meere is in every sense an outstanding leader. He has led by example in geology and has made crucial and strategic changes that have allowed the growth and development of the subject area. One such example is the M.Sc. in Applied Environmental Geology, planned and implemented by Pat, it's a highly popular industry relevant Masters leading directly to graduate employment. The development of this type of course over a short period of time really shows Pat's leadership skills in having both the insight and tenacity to make it work. Additionally, Pat's understanding of people's requirements and concerns allows him to foster tremendous loyalty amongst his co‐workers. The impact on geology is clear, he has fostered a happy place for people to work and students to progress, one that has an atmosphere, which welcomes new ideas and facilitates and leads to the ability for positive changes to happen. His tireless hard work, diligence, clear leadership and empathy are a magnificent example to all who work with him.
ENHANCING THE STUDENT EXPERIENCE
Grounds Team
The Grounds Team ensure that our beautiful Campus is maintained to the very best standards ensuring that the maintenance and landscaping designs are of the highest standards and incorporate sustainability as its core value.
The UCC Grounds Team actively work with students in mind, to create spaces that are inviting and calming; where students can go to de-stress and relax while also providing spaces where people can congregate and engage with each other. While they maintain appropriate parts of campus in a formal planting and maintenance design, many other areas are managed for biodiversity and educational purposes. Due in no small part to their dedication, we have a beautiful modern campus, set in a historical setting, maintained to the latest and best standards that is improving and developing all the time. It is, a huge part of the student, staff and visitor experience at UCC.
ADMISSIONS OFFICE
The Admissions Office delivers excellence in professional, recruitment, retention and admissions services. This work is founded in the Office's understanding that the student experience begins long before entering UCC for the first time. The team ensures seamless synergy between student recruitment, admissions and the first-year experience, always keeping the student at the centre of all service delivery.
The achievements and contributions of this team are many and are deserving of recognition. The Admissions Office provides vital services which enhance the student experience and strives to support students to progress successfully and get the most out of their student experience. This award acknowledges in a small way the incredible contribution made by the Admissions office to the student experience at UCC.
UCC SKILLS CENTRE TEAM
The Skills Centre has proven its outstanding dedication and commitment to student engagement, learning and well-being. The team facilitates the learning of a diverse group of students, across disciplines, who seek guidance to navigate a range of academic challenges. Dedicated sessions equip students with the skills needed to master their assignments and the potential pitfalls common to University settings, as they transition through higher education. As interactive learning space, the Centre enables students to independently discover their own needs and improve their learning and assessment outcomes with confidence. Using visual, textual, interpersonal and audial activities to suit all learning styles and needs, the Centre encourages students to improve their written and verbal academic communication and, subsequently, to support individual progress and students' self-confidence. The team's excellent customer services focus ensures the Centre is a place where a student always feels welcome. The tutors' student-centred approach encourages collaborative learning and skills development, in a confidential and non-judgmental space, so students can work towards improvement.
EXCEPTIONAL CITIZEN
UCC Homework Club
The brainchild of Olive Byrne and now in its 11th year, UCC Plus+ Homework Club (HWC) is the largest community engagement activity currently offered by UCC Plus+, providing academic support and nurturing the belief and aspiration of 2n-d level students in DEIS linked schools in socio-economically disadvantaged areas in Cork city. The UCC team makes an outstanding contribution by engaging with and building inclusive communities within and around UCC. This year, the HWC team recruited, trained and supported 113 students from across the four Colleges in UCC, who delivered over 3000 hours of volunteering. The team continually demonstrate UCC's core values of responsiveness, integrity, equality, diversity and respect, empowering the young people, families and volunteer tutors who engage with the HWC, providing a highly impactful and valuable service to the UCC and the wider Cork community, founded on the HWC team's genuine passion for and commitment to widening participation and enhancing access for all students and fostering an inclusive environment that mainstreams diversity and equality, Furthermore, in 2019, the first ever Irish Homework Club was provided, progressing UCC's Irish language commitment.
Emmanuelle Schon Quinlivan
Emmanuelle Schon-Quinlivan richly deserves this award for her work as founder, creator and driving force behind the innovative teaching and learning programme - ' My Big Friendly Guide to the European Union'. BFGtoEU aims to develop awareness, knowledge and debate at primary school level on the European Union and Ireland's role within it. BFGtoEU is children and teacher friendly allowing students to learn about but also question the EU. Crucially, it fits perfectly into the current Social Personal and Health Education curriculum, particularly when discussing citizenship. The BFGtoEU programme has been rolled out to primary schools in Cork city and county during the past two years. Graduation ceremonies for the children who completed the programme have taken place in UCC in May 2018 and May 2019, attracting more than 1,000 children and parents to the campus. BFGtoEU has received much local and national media coverage and has made a remarkable contribution to the university's engagement goals.
OUTSTANDING COLLEAGUE
Mary O'Rourke
Mary has served 5 VPs or interim VPs in her time in this office. She is the font of wisdom from which the VPs and all the OVPLT staff have drawn knowledge of immeasurable value in this time. Mary understands fundamentally how UCC works, who everyone is and how everything fits together. It is no exaggeration to say that without this vital knowledge, OVPLT would not be able to function as well as it does.
Of course, knowledge of itself is valuable, but Mary also has her finger on the emotional pulse of UCC and dispenses advice and support in the most kind-hearted, respectful, collegial, good-humoured and compassionate way possible. She is someone you know you can always rely on for information, advice or just a friendly word of encouragement. This is despite an exceptionally weighty, multi-faceted work-load. Mary is a champion of her colleagues. Every office, every University and every community needs a Mary O'Rourke who provides enthusiasm, good-humour, and unwavering support. We feel very fortunate to have her in our midst.
Jerry Buckley
Jerry Buckley has been working on Developing IT solutions in UCC now for 40 years. He still retains that energy and commitment to deliver the best solutions for our staff and students.
Moreover, Jerry executes this role with a degree of patience, calm and collegiality that makes him stand out as a colleague. Most people in UCC will have worked with Jerry on each of the major and stressful IT and Systems change projects over the years. His work life has been that perpetual stress of managing change, and he has managed this, without losing his sense of humour or his humanity. This award reflects his capacity to effect change in a friendly, helpful and collegiate manner, his approach is an example to all of us. Because Jerry lets his team take the glory, we don't often see him in awards or nominations, and tonight his significant and understated contribution to the leadership and direction of the University is worthy of recognition.
Paddy O'Reilly
Paddy O'Reilly has been a friend and mentor to generations of staff and students in the School of Microbiology and the wider university. He engages with equal verve, with everyone from the newest undergraduate student to the School Head. His knowledge of microbiology is encyclopaedic and he is always available, indeed most problems seem easier to solve after his calm analysis and words of encouragement. Paddy regularly goes 'above and beyond' when a colleague needs advice or assistance and his constant up-skilling and interaction with industry ensure that classes reflect the most up-to date methods and test procedures.
Paddy also collaborates with local, national and international industry and government agencies providing expert microbiological analysis thereby enhancing the reputation of the School and University. His advice is held in the highest esteem throughout the dairy and pharmaceutical industry where past graduates continuously call on his expertise. His outstanding record of giving and excellence are being acknowledged this evening.