University Staff Recognition Awards
University Staff Recognition Awards
University Staff Recognition Awards 2018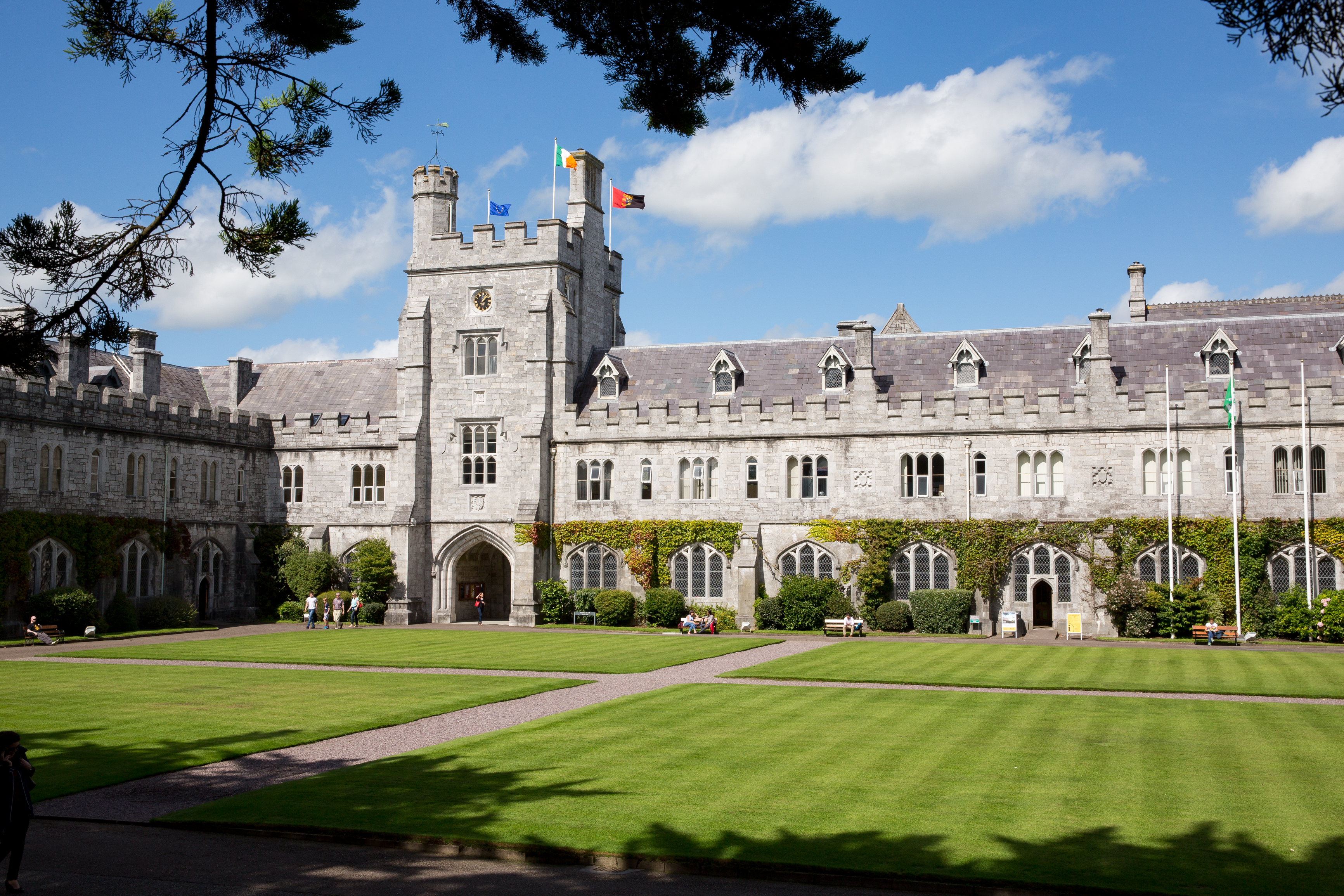 2018 STAFF RECOGNITION AWARDS
CONGRATULATIONS TO THE 2018 SUCCESSFUL NOMINEES!
The Awards In Brief
The University Staff Recognition Awards Programme is now in its ninth year. The Awards Programme was developed following a review of similar programmes initiated in other universities in the United States, Canada and Europe. In addition, committee members contributed to the development of the programme by drawing on their ideas and experience. Recommendations from the Selection Committee that adjudicate on the awards are incorporated into the programme annually.
In 2018, fourteen awards were available across six categories with new awards introduced. The Academic Council Staff Development Committee (SDC) seeks to ensure that the Awards Programme recognises a wide range of achievements by all staff at various stages of their careers.
The five categories are as follows:
The Frank McGrath Perpetual Award for Equality and Welfare
Impact Award
Leadership Award
Exceptional Citizen Award
Enhancing the Student Experience Award

Outstanding Colleague
Detailed information on the Programme, Award Categories & Indicative Criteria, Nomination Procedure & Form and Selection Committee & Awards Ceremony are provided via the links on the left hand side.
The 2018 successful nominees [detailed directly below] along with all those nominated will be honoured at a formal ceremony, hosted by the President on Thursday, 4 October 2018.
Name

School/Faculty/Department/Unit/

Research Centre

Award

Certificate in Contemporary Living Team (Dr Máire Leane, Ms Nicola Maxwell, Ms Deirdre Madden, Ms Andi Kenneally, Ms Clodagh O'Driscoll, Mr Jerry Murphy, Ms Marian Chisolm, Ms Cliona Glavin)

School of Applied Social Studies

The Frank McGrath Perpetual Award For Equality & Welfare

Ms Clare Murphy

International Office

Enhancing the Student Experience Award

Dr Margaret O'Rourke

School of Medicine

Enhancing the Student Experience Award

Student Counselling & Development Team (Ms Marian Browne, Mr Paul Moriarty, Mr George Nagle, Ms Anne O'Connell, Ms Trish Mc Sweeney, Ms Geraldine Mangan, Mr Dave Carey, Ms Deirdre McHugh, Ms Claire Dunne, Ms Geraldine Sheedy, Ms Marie McGowan, Ms Catherine Sheahan, Mr Siobhan Foy, Ms Catherine Coughlan, Ms Mags McGrath, Mr Gerard Rynne, Ms Carol Jeffrey, Ms Clare Daly, Ms Nora Gaffney)

Student Counselling & Development

Enhancing the Student Experience Award

Dr Louise Crowley

School of Law

Exceptional Citizen Award

Dr Lidia Guzy

School of Asian Studies

Leadership Award

Mr Michael Hayes

Tyndall National Institute

Leadership Award

Ms Ruth McDonnell

Office of Marketing

& Communications

Leadership Award

Ms Mary O'Regan

Dept. of Human Resources

Leadership Award

Dr Pádraig Cantillon-Murphy

School of Engineering

Impact Award

Dr Sharon Lambert

School of Applied Psychology

Impact Award

Dr Trevor Carey

School of Chemistry

Outstanding Colleague Award

Ms Charlotte Holland

School of History

Outstanding Colleague Award

Ms Helen O'Donovan

Student Records and Examinations Office

Outstanding Colleague Award
Frank McGrath Perpetual Award for Equality and Welfare
Certificate in Contemporary Living (CCL) Team
The Selection Committee determined that the Certificate in Contemporary Living (CCL) Team should be honoured with the Frank McGrath Perpetual Award (For Equality & Welfare). The CCL Team is responsible for one of the most innovative, socially inclusive, and equality focused initiatives ever undertaken by UCC. CCL is a campus based, two year, part-time programme for people with intellectual disabilities. It develops the skills needed to fulfill potential and participate actively in society. The certificate has increased awareness of the abilities and potential of people with intellectual disabilities and provided an opportunity for engagement with a socially marginalised group. The CCL team have succeeded in breaking down barriers, challenging stigma and promoting equality and inclusivity in very tangible ways. The CCL team has directly contributed to the University's strategic goals through engaging and serving the community by addressing a social need in an innovative and respectful way that promotes equality, both within and beyond the institution.
Enhancing the Student Experience Award
Ms Clare Murphy
The Selection Committee determined that Ms Clare Murphy should be honoured with the Enhancing the Student Experience Award. This award exemplifies Clare's tireless dedication, enthusiasm and efficiency. Clare is commended for the level of personal service she delivers to students and staff, both inward and outward mobilities, demonstrating the hallmark 'Irish Welcome' and contributes enormously to the educational and personal experience of visiting learners. She helps to create an inclusive student environment at UCC that embraces diversity and equality. Clare has been to the fore in expanding the horizons of UCC students and staff under the Erasmus programme which is an initiative that played and continues to play a huge part in helping establish mobility as one of the tools of internationalisation.
Dr Margaret O'Rourke
The Selection Committee determined that Dr Margaret O'Rourke should be honoured with the Enhancing the Student Experience Award. Margaret has consistently engaged in activities outside of her prescribed academic role to help students improve their life skills and overall performance in a way that is strength building. Her focus has not been remedial or deficits based, rather her approach has always been to enhance the excellent work of existing school/University based student support services, and helping students to be work ready and promoting their overall wellbeing. Her role is highlighted across a number of initiatives designed to enhance the student experience for which she is responsible. To name but just a few Margaret has established a mentoring programme for students; established reflective practice to prevent vicarious traumatisation in training; developed programmes to add value to students CVs and life skills - SAFEMED and LIFEMATTERS Training Certificates; established the Medical Student Board. Margaret is always willing to support opportunities that contribute to the development of students' academic, personal and social needs. Her positivity, infectious personality and willingness to effect demonstrable change on those that she interacts with is both refreshing and inspirational.
Student Counselling & Development (SCD) Team
The Selection Committee determined that the Student Counselling & Development (SCD) Team should be honoured with the Enhancing the Student Experience Award. The SCD team provide a service of incalculable value to students. Despite limited resources the team demonstrates commendable flexibility to provide optimum support required by students to achieve their goals. They provide a vital service for those students who find themselves in vulnerable or distressing situations each year. They provide unseen assistance not only for the students in their care but also for staff seeking to assist students facing challenging situations. In the words of a student who availed of their service: "This team listens to students. It invests in students. It never underestimates students. It does not buy in to the stigma often associated with mental health issues. It promotes, strength, patience and kindness in overcoming adversity. In doing so, this teams sets an example for supporting people experiencing mental health issues in the community. The message this wonderful team espouses is simple: In UCC we look out for those experiencing mental health adversity. We empower them to try and overcome it. They are always valued and they are always included. UCC is a better place because of this exceptional team."
Exceptional Citizen Award
Dr Louise Crowley
The Selection Committee determined that Dr Louise Crowley should be honoured with an Exceptional Citizen Award. Through her work within the University and the wider community, Louise exemplifies and models outstanding citizenship, bringing her expertise and humanity to bear in the most effective ways to improve the lives of everyone she encounters. She is an active member of the University's academic governance committees of Academic Council and Academic Board, serves on Governing Body and the Governing Body Strategy and Innovation Group. Louise's impactful contributions in her commitment to supporting the professional and personal development of colleagues is exemplified by her position as Chair of the Academic Council Staff Development Committee and as an Aurora role mode and mentor. Her leadership of the Athena Swan working group significantly contributed to the University's successful accreditation and Bronze award. The societal impact of Louise's leading research is reflected in her work with communities and organisations to address in a non-judgmental way, both the victims and perpetrators of domestic and social violence. Louise has pioneered a shift in student culture with the Bystander Intervention module which promotes social responsibility, by addressing issues of sexual and relationship violence amongst students, and increasing awareness of the importance of pro-social behavior. The breadth of Louise's commitment an impact within the University is exceptional and leaves an indelible imprint on the fabric and culture of life at UCC.
Leadership Award
Dr Lidia Guzy
The Selection Committee determined that Dr Lidia Guzy should be honoured with a Leadership Award. Lidia is Head of the Study of Religions Department and is an internationally recognized specialist in the anthropology of South Asian cultures and religions. Lidia is an inspirational individual who works tirelessly for the betterment of the lives of indigenous and marginalised people on a global scale. Lidia has successfully raised awareness of manifold issues through her exceptional analytical skills in her ethnographic research and she is a recognised advocate in highlighting endangered lifeworlds. She is co-founder of UCC's Marginalised and Endangered Worldviews Study Centre through which she engages researchers, marginalised communities and indigenous peoples around the world. Her work is key in raising social awareness and contributing to changing societies, and the way we think about societies. Lidia embodies the meaning of ethical, collegial and engaged leadership. Her positivity and enthusiasm is welcomed by colleagues and students for whom she creates a space in which they are encouraged to express themselves. By co-operating with a wide array of people in order to achieve specific outcomes, Lidia encourages others to do the same, therefore fostering a collaborative working atmosphere.
Mr Michael Hayes
The Selection Committee determined that Mr Michael Hayes should be honoured with a Leadership Award. Mike is being recognised for his sustained leadership, strategic vision and success in positioning Tyndall/UCC as a global thought-leader in the emerging area of "Powering the Internet-of-Things. Mike has achieved this through his research and leadership in the development of energy harvesting technology in powering wireless smart sensors. Since 2008, Mike has secured €10m in funding, leading to the creation of over 30 jobs. This year, Mike was appointed President of the Board of Directors of the US-based Power Sources Manufacturers Association. Mike organized and chaired the first international "EnerHarv" workshop hosted at Tyndall, UCC bringing together more than 80 world-wide academic and industry experts and end-users to focus on the status and challenges in the growth of Internet of Things technology. At local level, Mike played a leading role in establishing and driving the Cork Smart Gateway, a partnership between Cork City and County Councils, CIT and Tyndall to target opportunities for Cork city to be recognised as part of Europe's Smart Cities initiative.
Ms Ruth McDonnell
The Selection Committee determined that Ms Ruth McDonnell should be honoured with a Leadership Award. Having joined UCC in 1986 the role that Ruth plays today has grown in remit, significance and impact for the university as it is a key enabler in building UCC's reputation and presence across national and international markets. Ruth is recognised, internally and externally, as being one of the best in her field and over her career she has built up and led a first class in-house Media and PR operation that punches above its weight in the market place outperforming other Universities in terms of media profile coverage. Ruth has been responsible for the achievement of many accolades and awards in social media with very little budget and resource. She understands how to create the right opportunities to maximize the success of our media coverage and generate profile for UCC. Under Ruth's Leadership UCC's Media and PR team won an award for their work in promoting UCC as Best Student Campus at the National Education Awards in both 2017 and 2018 and received a SOCKIES award for the best use of twitter in 2015 and a Digital Marketing award in 2016. Ruth is noted for her work on projects/campaigns such as: RTE Brainstorm; The World's Oldest Shoe; Fluffy dinosaur excites international media interest; Emigre Project; Cork's Designation as a great city for culture 2018. She has shown herself to be a leader in media engagement: thinks on her feet and makes decisions quickly when working with time-sensitive material, and has the network of colleagues and collaborators to make things happen.
Ms Mary O'Regan
The Selection Committee determined that Ms Mary O'Regan should be honoured with a Leadership Award. In just 4 years Mary, with her exceptional imagination and initiative, has realised a vision for researcher development in UCC that has become a model that other institutions look to for inspiration. Mary's developments offer direct benefits to individual researchers but more broadly a framework and transparency to all researchers as they develop their careers. Mary has developed a large network across the university and her proactive approach and strong commitment to the wellbeing of researchers is widely recognised. Through her work, Mary has raised the profile of research staff in the University and has shown strong leadership in championing the careers options and professional development for researchers. She has received recognition at both national and international level for her work on HRS4R and led UCC through its successful renewal of the HR Excellence in Research Award this year. UCC is now the only University to be successful at this level.
Impact Award
Dr Pádraig Cantillon-Murphy
The Selection Committee determined that Dr Pádraig Cantillon-Murphy should be honoured with an Impact Award. Pádraig is an exceptional colleague combing a passion for his research and teaching with the development of new ideas and concepts. In the field of Electrical and Electronic Engineering his teaching impact is evident in his development of award winning modules in circuit analysis and biomedical design. Pádraig's research work is at the cutting edge of medical device innovation. He collaborates with some of the world's leading experts in his research field and he engages deeply with industry partners of key strategic importance for Tyndall and UCC. He co-founded Skellig Surgical as a direct result of the interdisciplinary engagement with clinicians. Padraig has done award winning work in surgical magnetics and is a global leader in the application of magnetic technology in surgery. His work in electromagnetic tracking technology has had a strong international impact and has attracted significant funding awards. The Eureka Eurostars programme ranked Pádraig's proposal first out of 278 applications and the resulting Eurostars project sees Pádraig and his team work with five partners across Europe to generate novel solutions for image-guided airway interventions.
Dr Sharon Lambert
The Selection Committee determined that Dr Sharon Lambert should be honoured with an Impact Award. Sharon's research and teaching interests centre on the impact of trauma on the brain and behavior and how services can utilize such research in service design and delivery. She seeks to challenge the narratives about vulnerable people by referencing research that highlights the impact on development of exposure to adversity. Sharon has worked closely with service providers to reshape service provision and her work has had immediate and applied impact on the provision of services to vulnerable people. The Cork Simon Community is one such service that has adopted a model of Trauma Informed Care for their services and supports for people experiencing homelessness. For Cork Simon, Sharon's impact resulted in a very important shift in understanding and organisational culture with clear positive social benefits. Her Trauma Informed Care model can be re-created and retro-fitted to other services working within social care and health settings, and is an exemplar of how UCC can be responsive to community and social issues through research and a commitment to action.
Oustanding Colleague Award
Dr Trevor Carey
The Selection Committee determined that Dr Trevor Carey should be honoured with an Outstanding Colleague Award. Trevor is a senior technical officer in the area of Physical Chemistry with the responsibility of running all aspects of undergraduate physical chemistry laboratory classes. He has demonstrated outstanding competence and technical support and excels also in his teaching and outreach activities. He has led the way implementing modern techniques and methods to improve in-house administration processes that have resulted in significant and lasting contributions for colleagues and which have greatly improved the student experience. He routinely carries out work that is considered above and beyond expectations and shows tremendous collegiality. His contribution in coordinating the Spectroscopy in a Suitcase initiative saw him recognised by a prestigious international award. Trevor is an exceptional, well-respected colleague who cares passionately about what he does and his commitment to colleagues and to students alike is exemplary.
Ms Charlotte Holland
The Selection Committee determined that Ms Charlotte Holland should be honoured with an Outstanding Colleague Award. Having worked in UCC for 44 years, Charlotte represents a long-serving "unsung hero" upon whom the efficient functioning of the School of History rests. The long-lasting effects of her many kindnesses to generations of students, many of whom are now staff, were evident in Charlotte's nomination for this award. These former students described Charlotte as a de facto teacher, guidance counsellor, dispenser of common sense and wisdom; someone who epitomized the solid and constant core of the department who invested time in talking with students and colleagues. Her support for others is immeasurable, she willingly sacrifices her own time for others, demonstrates heroic composure under pressure. She can be relied on to provide the necessary steer in times of uncertainty and struggle, Charlotte, for so many students and colleagues is the focal and anchoring point that they constantly orbit.
Ms Helen O'Donovan
The Selection Committee determined that Ms Helen O'Donovan should be honoured with an Outstanding Colleague Award. Helen works in the Student Records and Examinations Office where she demonstrates a dedicated "student first" approach. Her work is underpinned by precision and heart and her encyclopedic knowledge of programmes, processes, precedence and regulations make her the "go to" person for colleagues with regard to the historic or current student record. She has been commended for her kindness, professionalism, knowledge, energy, motivation, commitment, expertise and essential goodness. It is often the unseen work, which is completed in early morning and late at night that makes Helen invaluable to her colleagues. Despite a very heavy workload, Helen makes it all look easy and her efforts and sacrifices are seldom evident. Helen is aware that her work has an impact on all students and she will never let them down; it is this awareness, together with her work ethic and caring nature that makes her an Outstanding Colleague.