News
News
Kyle Malone and Colm McElwain from the Department of Pharmacology & Therapeutics gave presentations at the New Horizons Conference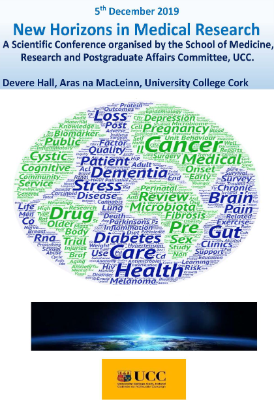 On 3rd December 2019, Kyle Malone and Colm McElwain from the Department of Pharmacology & Therapeutics team gave presentations at the New Horizons Conference which took place at Devere Hall at UCC.
Kyle Malone's oral presentation was "The Effect of Fingolimod on Regulatory T Cells in a Mouse Model of Brain Ischaemia 4 Mr Jack Leacy Neurovascular coupling remains."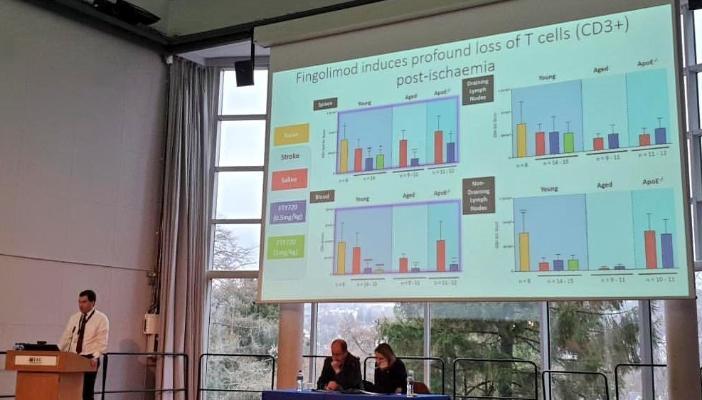 Colm McElwain spoke about "Investigating the role of mitochondrial dysfunction in gestational diabetes mellitus and elucidating if Body Mass Index is a causative mediator."
This research showcase provided an opportunity to enjoy presentations on a diverse range of clinical and translational medical research projects completed across the School of Medicine. It enabled students and staff to discuss the latest research in medical sciences, with contributions from staff, undergraduate and postgraduate scientists at the forefront of developments in their areas. The programme included a stimulating mixture of oral and poster presentations, in addition to plenary lectures by prominent clinician scientists and academic staff from within the School of Medicine.