News
News
Dr Anne Moore awarded an SFI-Pfizer Biotherapeutics Innovation Award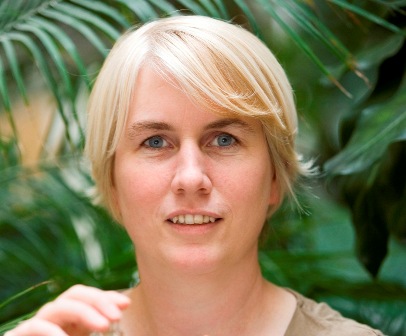 Congratulations to Dr Anne Moore who is only one of three awardees in Ireland of the SFI-Pfizer Biotherapeutics Innovation Award in Ireland this year.
A discovery project, led by Dr Anne Moore, on identifying novel strategies to target the immune response to fight cancer has been awarded a Science Foundation Ireland (SFI)-Pfizer Biotherapeutics Innovation Award
A remit of Dr Moore's group is to develop and translate innovative therapies that modulate immune function. Evidence from recent clinical studies has demonstrated that harnessing the body's own immune response to kill tumour cells can be a very effective mechanism to treat cancer. The team aims to develop a novel strategy that enhances the body's natural anti-tumour response.
The collaboration between SFI and Pfizer provides qualified academic researchers with an opportunity to deliver important potential discoveries in the areas of immunology, oncology, cardiovascular and rare diseases. Supported by the Department of Jobs, Enterprise and Innovation, the SFI-Pfizer Biotherapeutics Innovation Award programme has awarded funding to researchers from across three academic institutions in Ireland including University College Cork, University College Dublin and the Royal College of Surgeons in Ireland.
Further information on the SFI and this award can be found at http://www.sfi.ie/news-resources/press-releases/science-foundation-ireland-and-pfizer-announce-exciting-new-r-and-d-programme-for-ireland.html.