Launch of the Great Famine Online
Launch of the Great Famine Online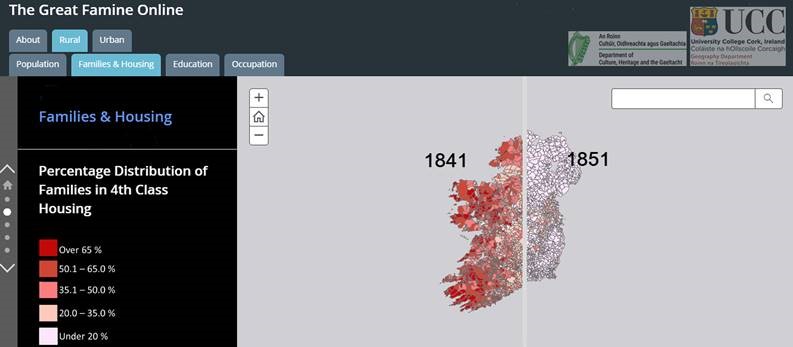 As part of the day's programme, An Tánaiste, Simon Coveney TD, launched The Great Irish Famine Online.
This is a ground-breaking digital project which allows users access to interactive maps which facilitates research into the details of how the famine affected people in local areas, down to civil parish and town level. It will enable users to view online the information for any location across the island. People can analyse detailed information charting changes in the social, political and economic landscape of pre and post famine Ireland.
This collaboration between staff at UCC's Geography Department and the Department of Culture, Heritage and the Gaeltacht deepens the pool of Famine scholarship to embrace the local.