2015 Press Releases
2015 Press Releases
Still time for a 2015 postgrad course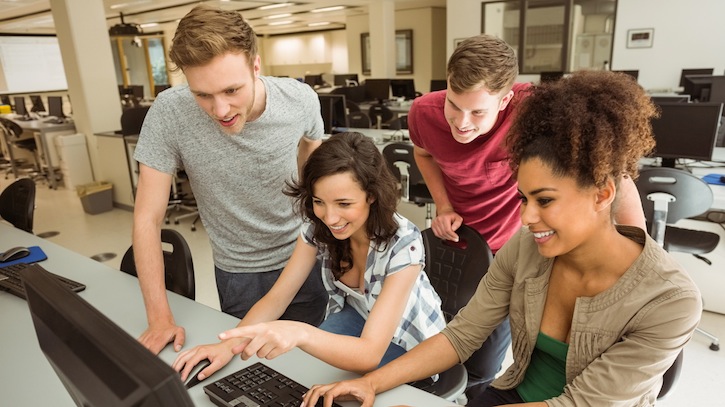 It's not too late to apply for the right postgraduate option for you. Find out more during our free live and online chat sessions on 19 May, from 4pm-6pm.
Are you about to finish your summer exams, with no plans on the horizon for next year? Or have you been thinking about returning to do a postgrad recently? Fear not, UCC is still open for postgraduate applications for a September 2015 start date.
There's still time to plan your postgraduate studies for the next academic year and this upcoming live chat session with UCC experts will allow anyone considering a postgraduate programme to explore their options at UCC. Most of the programmes have an early September start date, so there is plenty of time start asking questions and receive instant answers.
Questions can be submitted directly at www.ucc.ie/postgradlive between 4pm-6pm on Tuesday, 19 May.
A reminder email and text will also be sent out to those who pre-register at the above link.
Questions on postgraduate applications, postgraduate programmes and life as a postgraduate student in UCC will all be discussed.
The UCC panel will include:
Mary Byrne, College of Arts, Celtic Studies & Social Sciences
Mags Arnold, College of Medicine & Health
Anne Wallace, College of Business & Law
Patricia O'Shaughnessy, College of Science, Engineering & Food Science
Lisa Brett, Graduate Studies Office
Rebecca Noonan, Office of Marketing & Communications
The software used to run the event is an application created by Pubble, a Cork-based tech start-up co-founded by UCC graduate John Dineen from Kinsale.
Follow UCC Graduate Studies Office on Twitter (@UCCGSO) and Facebook (/GraduateStudiesUCC) for updates.
Finished summer exams? What next? @UCC #postgrad chat session May 19 @TCDCareers @ULCareers @NUIGCareers http://t.co/lH0YfxDNhR

— UCC Graduate Studies (@UCCGSO) May 8, 2015
Hey #Graduates ever wanted a quick look inside the President's Office @UCC ? #hyperlapse http://t.co/kBuJ8uoiQN … 7BfyPWm6atQ

— Tomás Tyner (@TomasTyner) October 20, 2014