2014 Press Releases
2014 Press Releases
Yale professor to deliver CCJHR lecture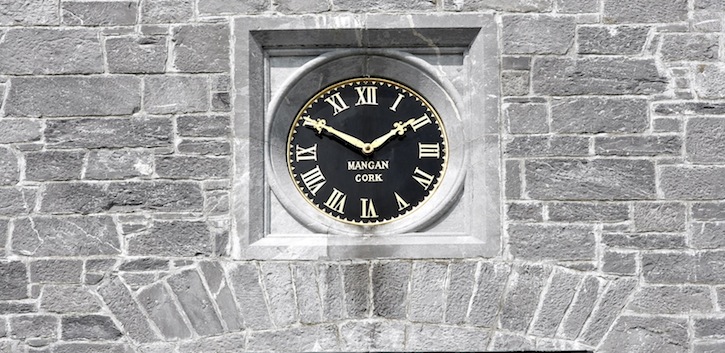 Prof. Harold Koh, Sterling Professor of International Law at Yale Law School, will deliver the 8th Annual Distinguished Lecture of the Centre for Criminal Justice and Human Rights (CCJHR) on 14th May.
The lecture is entitled '20th Century Law: 21st century problems' and takes place from 6pm-7.30pm in Boole 1 Lecture Theatre, Main Campus, UCC. It will be chaired by Hon Justice John MacMenamin of the Supreme Court of Ireland. The event is free but advance booking is essential via http://www.uccconferencing.ie/product/20th-century-law-21st-century-problems/
Prof. Koh is one of the world's leading experts in public and private international law, national security law, and human rights. He served for nearly four years as the 22nd Legal Adviser of the U.S. Department of State (under the Obama Administration) before returning to Yale Law School in January.
Prof. Siobhán Mullally, Director of the CCJHR commented: "Professor Koh has been at the centre of heated controversy on many of international law's most pressing questions – the use of drones, targeted killings, treatment of detainees in Guantanmo Bay, and military intervention in Libya. As Legal Adviser to the Obama administration, he witnessed first hand the shift in U.S. approaches to international law, from the exceptionalism and unilateralism that marked the Bush administration's foreign policy, to the return to a stated policy of constructive engagement with the United Nations, and with multilateralism."
Prof. Mullally added: "This is a unique opportunity to hear from one of the world's leading international lawyers on urgent questions of international human rights law and international relations. We are delighted to welcome Professor Koh to U.C.C. and to the Centre for Criminal Justice and Human Rights and look forward to a very exciting evening."
(Prof. Koh speaking in Belfast during March 2013 on 'International Law as Smart Power')
Prof. Koh has received thirteen honorary degrees and more than thirty awards for his human rights work, including awards from Columbia Law School and the American Bar Association for his lifetime achievements in international law. He has authored or co-authored eight books, published more than 180 articles, testified regularly before Congress, and litigated numerous cases involving international law issues in both U.S. and international tribunals.
Prof. Koh is a Fellow of the American Philosophical Society and the American Academy of Arts and Sciences, an Honorary Fellow of Magdalen College, Oxford, and a member of the Council of the American Law Institute.
(Counts towards Continuing Professional Development: 1.5 hours General CPD – Group Study)