2014 Press Releases
2014 Press Releases
UCC to honour historian John McCarthy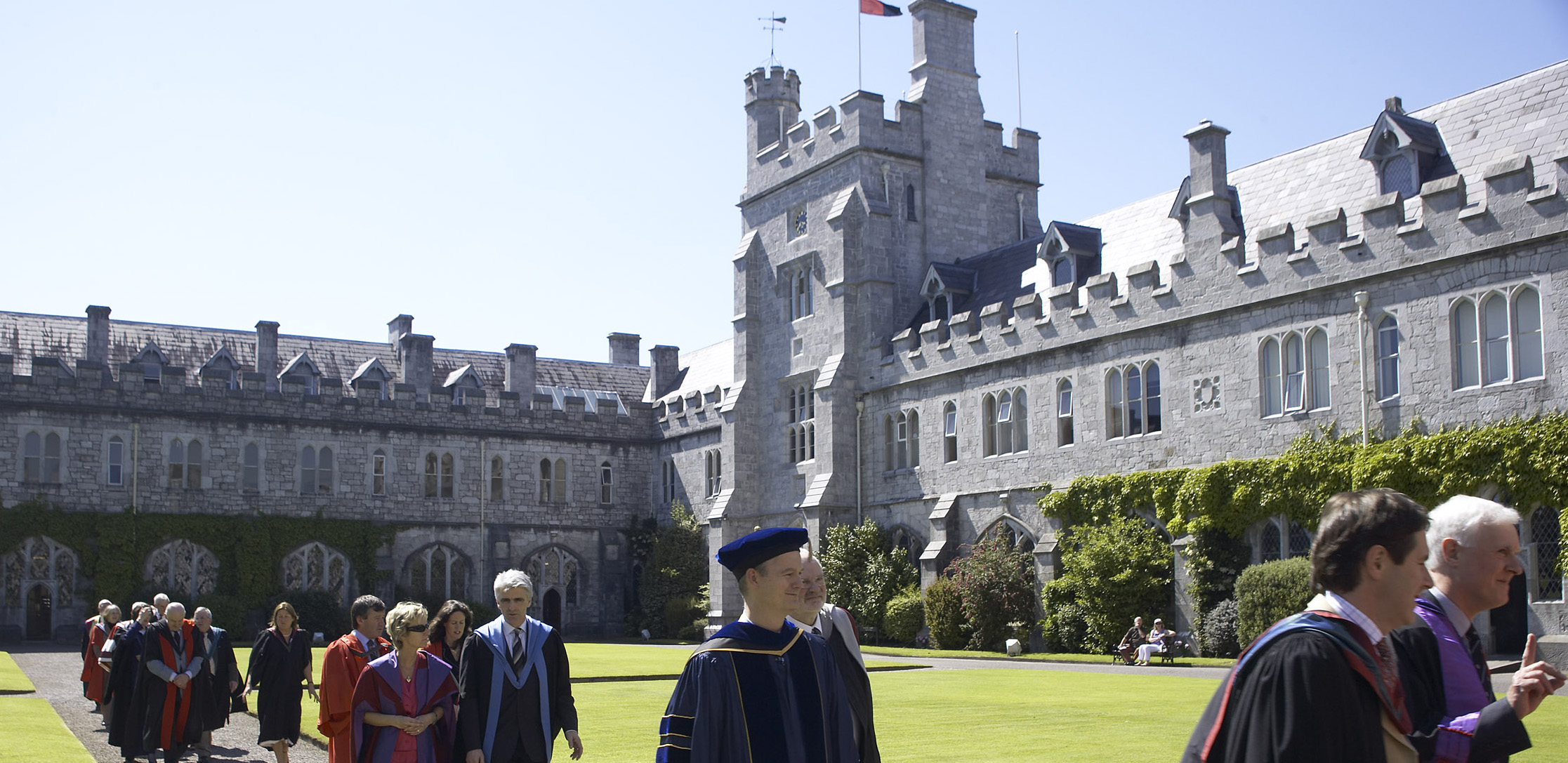 Journalist and academic, Professor John McCarthy, is the subject of a symposium in the UCC School of History this weekend.
The symposium will take place on Saturday 1 March from 10.00am to 1.00pm in West Wing 9, Main Quad, UCC.
Professor McCarthy, whose family claims roots in Kerry, is Professor Emeritus of History in Fordham University, New York. One of the most prominent historians of Irish-America of the last half century, Professor McCarthy has made major contributions to Irish historiography, most notably through his biography of Kevin O'Higgins (Irish Academic Press, 2006); he is, moreover, a leading authority on both Hilaire Belloc and G.K. Chesterton. The founding figure of the Institute of Irish Studies at Fordham, he was its first director, and served in this position between 1997 and 2004, during which period (St Patrick's Day 1998) he was named 'Irishman of the year' by the Irish American Heritage and Cultural week Committee of New York City's Board of Education.
A frequent commentator on Irish, Irish-American and American news on PBS, RTÉ, BBC and CNN, amongst other media outlets, he is a columnist of the influential New York publication, the Irish Echo, prior to which he served for many years as both columnist and Deputy Editor of the Boston Irish News. His most recent publication, Twenty first century Ireland: a view from America (Academia press, 2012), which contains reflections on current issues in Irish politics and society from an informed Irish-American historical perspective, has received very positive reviews on both sides of the Atlantic.
In recent years Professor McCarthy has divided his time between New York and his family's native homestead in Kerry, and has participated in a number of events organised by the School of History in UCC.
To mark this most distinguished career, Professor McCarthy will be joined by Professor Dermot Keogh (Professor Emeritus of History in UCC) and Rev Vincent Twomey (Professor Emeritus of Moral Theology in Maynooth College) for this symposium.
The schedule for the day is as follows:
10.00am Rev Vincent Twomey, 'The challenges facing the leadership of the Irish Catholic church today'
10.40am Break
11.00am Prof Dermot Keogh , 'The Irish state and the Holy See: a historical perspective'
11.40am Break
12.00pm Prof John McCarthy, 'Reflections on twentieth-century Ireland'
The symposium will conclude at 1.00pm, following a brief round-table discussion, with a book signing by Professor McCarthy.
This event is free to all who wish to attend including the general public, with no need to register in advance. For more information, please contact Gabriel Doherty g.doherty@ucc.ie