2014 Press Releases
2014 Press Releases
QS Rankings an education for UCC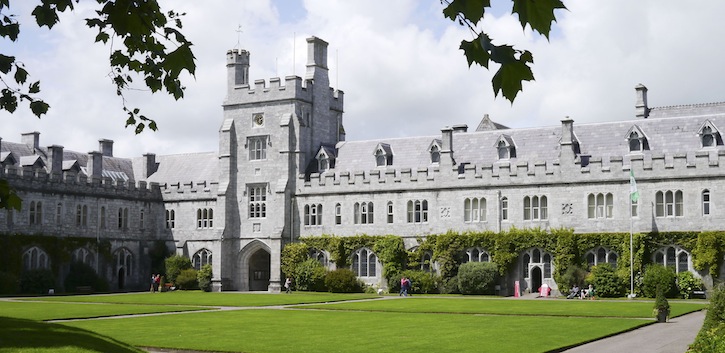 UCC has returned a strong performance in the QS Rankings by Subject 2014. Ten subject areas make the top 200, with Environmental Sciences and Education in particularly strong position.
The annual QS World University Rankings by Subject, in place since 2011 and complementing the overall QS World Rankings, see UCC extends its global reach significantly. In environmental sciences, UCC is now ranked 101-150, an improvement on 2013's ranking (151-200). UCC has also catapulted into the top 151-200 under the Education category. UCC remains within the top 100 universities in the world for Modern Languages and Law (both within 51-100), a feat first achieved last year. Electrical Engineering and Biological Sciences make the top 150, and Chemical Engineering, Medicine, Pharmacy and Pharmacology, and Geography land within the top-200.
It is the second piece of good news UCC has received on the environmental front in as many months. UCC's approach to sustainability saw it climb to 2nd place in the world in the Universitas Indonesia (UI) Greenmetric World University Rankings, announced January 2014. UCC improved on its previous position of 3rd place despite a packed field of 301 global competitors.)
Professor John O'Halloran, Head of the School of Biological, Earth and Environmental Sciences (BEES) and Chair of UCC's Green Forum commented that the latest QS Subject Rankings were a welcome vote of confidence in UCC's student-led, research informed and practice focused approach, and would help reinforce the message with employers that UCC graduates were 'fit for work and fit for world'.
"We are delighted to see environmental science in particular climb the QS ranks. In our programs and research we focus on the big questions, the 'trilemmas' facing the world - food, energy and the environment - with the competing demands for land and sea that these activities bring."
Within the Irish university sector, UCC is more than holding its own.
UCC is in pole position for Environmental Sciences and Electrical and Electronic Engineering in Ireland; second in Ireland for Modern Languages, Chemical Engineering, Biological Sciences, Medicine and Education; and third in Ireland for Pharmacy and Pharmacology, Law, Physics and Astronomy.
While a variety of factors impact on the various competing ranking systems and their interpretation remains the subject of eternal debate in higher education, they are one of the key ways by which potential students or their guardians assess what a particular university has to offer.