2014 Press Releases
2014 Press Releases
UCC Library wins business award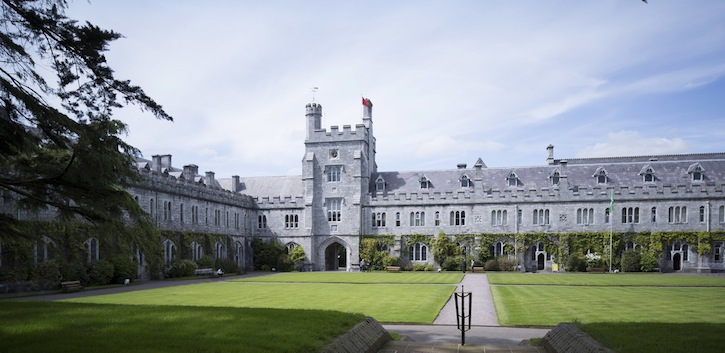 UCC Library has won the 'Excellence in the provision of services for a Digital Library' category in the 'Excellence in Business Awards 2014' by Public Sector Magazine.
This award highlights the importance of meeting the information needs of all library users in the context of new digital technologies and online resources.
While the central role of UCC Library remains to provide access to the information required for learning, research and teaching, it also engages in the provision of information skills training to students, the preservation of Ireland's regional and national documentary heritage, and the provision of physical facilities for intellectual discovery through silent reading, group work and IT based learning.
Colette McKenna, Director of Library Services comments, "I see the future of UCC library in developing further collaborative initiatives with strategic partners and delivering high quality services to all our user communities as they need and want them. Making content available, whether it is The Great Book of Ireland or content available digitally will enhance our role in supporting researchers worldwide. Educating our users in discovering and using high-quality information remains central to our mission. Most importantly, it ensures our value to future generations in a sustainable and responsible way."
Over the last 12 months, an increase in satisfaction from users in the library space has been noted, in the information resources delivered, both in content and access, and in how the library staff provide these services.
Exhibition success
In the last year, UCC Library has also hosted two very successful exhibitions.
More recently, it hosted the crowd-sourced 'Sir Henrys@UCC' exhibition. This exhibition relating to the Sir Henry's club in Cork has generated an enormous interest worldwide, mainly through the use of social media. The importance of building such new social historical archives cannot be underestimated, and perpetuates the role of libraries insupporting the interests and research of future generations.
The Lights have officially gone down on the @sirhenrys2014 expo @UCCLibrary @UCC Thanks to you all!!! pic.twitter.com/1OrGLJ6QAI

— SirHenrys Exhibition (@sirhenrys2014) September 30, 2014
The second exhibition was in collaboration with the Glucksman Gallery and the School of English. The 'Facing Pages' exhibition presented publicly for the first time in Cork The Great Book of Ireland, currently in care of the UCC Library and now preserved for the nation.
The growth and future development of UCC Library will focus on the provision of user-centred services. In keeping with how UCC students, academics and researchers like to work, the UCC Library aims to provide an increased range of full-text information resources that can be accessed online. This increases the options of accessing information 'anytime, anywhere'.
In addition, the information resources acquired by the library meet the highest quality standards – articles and journals are peer reviewed by academics. Teaching Information Literacy sessions ensure that users have transferable skills which can then be used elsewhere in their personal lives and throughout their careers.