2014 Press Releases
2014 Press Releases
UCC launches first online Masters in Public Health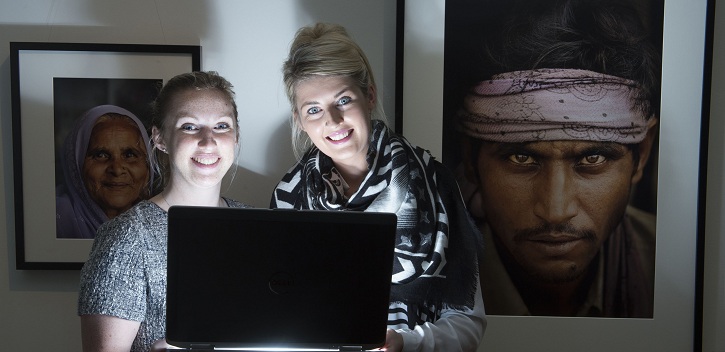 UCC has launched the first online Masters in Public Health (MPH) in the country which will provide interested students with a flexible approach to learning irrespective of location.
The Masters' programme is run by the Department of Epidemiology and Public Health which seeks to develop students' Public Health skills to tackle the major challenges facing our planet in the 21st Century. These include the global obesity crisis, tobacco control, health effects of climate change, effects of social injustice on health and the control of infectious disease in both developed and developing countries. "Our online MPH has already generated international interest. We have enrolled students who are based in Australia, Africa and Ireland, each with varying academic and professional backgrounds," said Colette Cunningham, Online Education Co-ordinator.
Professor Ivan J Perry, Head of Department of Epidemiology and Public Health, UCC said, "Public Health is an exciting discipline which operates at the intersection of biology, behaviour and the environment. UCC's online MPH builds on a decade of experience of designing and delivering internationally competitive campus based programmes in public health at undergraduate and postgraduate level."
In welcoming the launch of the online MPH, Professor John O'Halloran, Vice President for Teaching and Learning, UCC said, "this is a great example of UCC 'connecting our regions to the globe': where we enable global learners engage in classes delivered by UCC staff." This programme is one of 14 online/blended programmes offered by UCC online, online.ucc.ie.
Upon completion of the online MPH programme individuals will be equipped with the skill-set to address many of today's societal challenges. This programme can be completed either on a full-time or part-time basis.
Further information is available at: http://www.ucc.ie/en/epid/postgrad/mphonline/